Fidelity vs. Capital One: Brokers for DIY Investors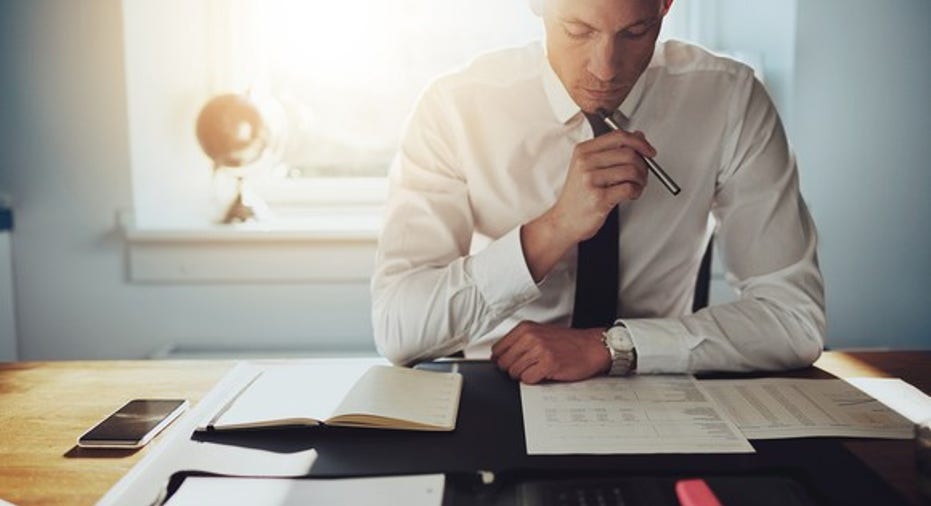 Unless you're lucky enough to have a seat on the exchange, you'll need to open a brokerage account to place trades to buy and sell stocks, ETFs, and mutual funds. Online discount brokers like Fidelity and Capital One allow investors to trade from their own computer or phone, making it easier than ever before to be an investor. Here's how Fidelity and Capital One's brokerage services compare to one another.
Trading costs and commissions
Fidelity and Capital One are discount brokerages, which is reflected in their low trading costs and commissions. The table below compares the cost of trading stocks, options, ETFs, and mutual funds at each broker.
Source: Company websites.
The rates above are the standard published rates to place a trade. Importantly, Capital One has two other options for placing a trade: Sharebuilder and PortfolioBuilder. Sharebuilder can be used to place automatic trades once per week for $3.95 each. Similarly, PortfolioBuilder can be used to buy an entire collection of stocks, ETFs, and mutual funds for one flat rate of just $18.95. Investors who want to make routine, automatic investments may find these low-cost options preferable to paying the ordinary commission price.
Commission-free ETFs and NTF Funds
Fidelity and Capital One allow investors to buy some ETFs and mutual funds and avoid transaction fees on each trade. The table below compares the number of commission-free ETFs and no-transaction-fee (NTF) mutual funds available at each brokerage.
Source: Company websites.
If you like to invest in funds rather than stocks, the option to invest in NTF funds and ETFs may be an important criteria in your hunt for a brokerage. Funds that are not designated as NTF funds incur the standard trading commission, thus it would be wise for fund investors to prioritize the availability of NTF funds in their brokerage hunt.
Account minimums
Fidelity has a $2,500 minimum account requirement, whereas Capital One is a no-minimum brokerage. For investors who are just getting started, Capital One's lower initial deposit may be advantageous. However, we note that you can't do much with $1 in a brokerage account. In order to actually make an investment, you'll need to be able to afford at least one share of a stock, ETF, or mutual fund, in addition to the commission on the trade.
There are practical limitations to no-minimum brokerage accounts, not the least of which relates to special offers and promotions. Brokerages frequently provide bonuses and commission-free trades for new customers who open an account with specified minimum investments, so see if your savings qualify you for a bonus on a new IRA account.
Trading platform
We at The Motley Fool don't spend too much time worrying about the bells and whistles of a trading platform. We buy and hold stocks for years, which makes all trading platforms perfectly suitable for our investment horizon.
Truthfully, the quality of a trading platform is very much a matter of personal preference and opinion, and there isn't much to say that one platform is objectively better for one person or another. It's easy enough to make a trade with Capital One or Fidelity, which is enough to meet the primary needs of most long-term investors.
Unless you're a day trader, it probably isn't worth losing brain cells over a trading platform. Image source: Getty Images.
International stocks and ADRs
If you want to dabble in foreign markets, the difference between Fidelity and Capital One may be substantial. Fidelity customers can trade directly on stock markets in 25 countries, and trade U.S. listed American Depositary Receipts (ADRs). However, Fidelity charges a higher commission on trades that are transacted on international stock exchanges, and the cost may be prohibitive to some investors. Capital One customers can only trade ADRs, and do not have direct access to foreign exchanges.
Research quality and tools
We tend to think that having access to third-party research and proprietary screening tools should help do-it-yourself investors stay informed about their investments, and enable individuals to do more due diligence before making an investment. Access to free research is a good thing!
Fidelity and Capital One provide screening tools to their customers, in addition to news feeds populated with leading newswire companies. Furthermore, both offer access to opinions from a number of third-party research providers. Investors who want to invest for the long haul can find plenty of analytical tools at either brokerage to help support their investment decisions.
Mobile app
Capital One and Fidelity have mobile apps through which their clients can place trades on a phone or tablet. Here's how each brokers' users and clients rated their mobile capabilities on iOS and Android (as of 12/05/2016).
Source: Relevant app stores.
Picking a brokerage account for you
Either brokerage has a lot to offer the long-term investor. Capital One's inexpensive PortfolioBuilder and Sharebuilder services make automatic investments easy and inexpensive. Likewise, Fidelity offers more no-transaction-fee ETFs and funds that investors can buy and sell for free. Both have relatively low minimums to get started, making it possible for virtually everyone to afford to open an account at either brokerage.
To be clear: The Motley Fool doesn't endorse any particular brokerage. Before opening an account, check out Fool.com's Broker Center to compare several brokers by key criteria, and score a special offer for an account sign-up bonus or commission-free trades.
A secret billion-dollar stock opportunity The world's biggest tech company forgot to show you something, but a few Wall Street analysts and the Fool didn't miss a beat: There's a small company that's powering their brand-new gadgets and the coming revolution in technology. And we think its stock price has nearly unlimited room to run for early in-the-know investors! To be one of them, just click here.
Jordan Wathen has no position in any stocks mentioned. The Motley Fool has no position in any of the stocks mentioned. Try any of our Foolish newsletter services free for 30 days. We Fools may not all hold the same opinions, but we all believe that considering a diverse range of insights makes us better investors. The Motley Fool has a disclosure policy.