Fiat Chrysler's First Quarter Was Strong Enough to Justify This Year's Rally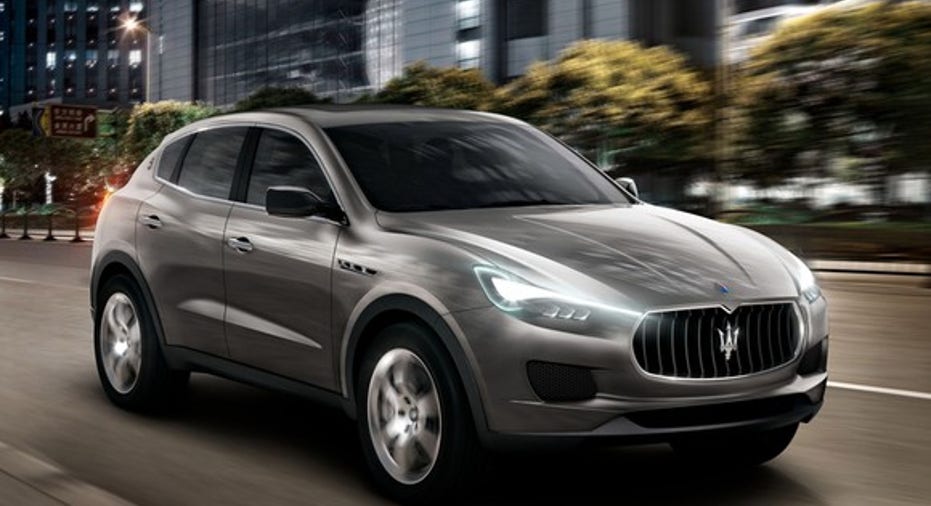 Fiat Chrysler Automobiles (NYSE: FCAU) is often an afterthought for investors compared to its Detroit counterparts which are in better positions in terms of debt, profitability, and their efforts related to autonomous vehicles and smart mobility. But FCA shares have rallied since Donald Trump took office, thanks to soaring SUV sales and the assumption that the Republican administration would roll back regulations on auto emissions and air pollution.
Still, investors knew FCA would have to show the market some financial improvements if it was to hold those rally gains -- and if the first quarter results it reported early Wednesday were any indication, things are indeed getting better for Detroit's third-largest automaker.
By the numbers
FCA's net revenues climbed 4% year over year for the first quarter, and its adjusted-EBIT jumped a substantial 11% to $1.67 billion. The earnings result was strong enough to top analysts' consensus estimate, and set a Q1 record for the automaker. It also sent the company's stock price up 10.5% by 2:26 p.m. EST Wednesday, its highest jump in at least three months.
NAFTA still rules
Investors know by now that North America drives the majority of Detroit automakers' profits, and that was no different during the first-quarter. The NAFTA zone of Canada, the U.S. and Mexico generated almost 81% of FCA's adjusted-EBIT, but the region was up only slightly year-over-year. In a way, there was some addition by subtraction in this market, as the automaker's U.S. market share declined 90 basis points to 12.5% because the Dodge Dart and Chrysler 200 were discontinued. However, dropping those two vehicles helped drive margins 10 basis points higher.
Biggest improvements
A large improvement came from FCA's EMEA (Europe/Middle East/Africa) region, driven by a healthier European economy. During last year's Q1, EMEA generated just under 7% of FCA's adjusted-EBIT; the region accounted for 11.5% this year. The upswing was propelled by a mix of factors. Shipments and net revenues both increased by 12%, but the real hero of the region's 85% increase in adjusted-EBIT was a 130 basis improvement in margin, from 1.9% to 3.2%. A lot of that was attributed to increased efficiencies in purchasing and manufacturing.
Maserati Levante. Image source: Fiat Chrysler Automobiles.
Another massive improvement came from FCA's high-end Maserati brand, which generated a modest 1.1% of adjusted-EBIT last year, and a much higher 7% this quarter. Looking at percentage increases, Maserati is jumping off of the charts. The brand's shipments jumped 89%, which helped drive an 87% net revenue increase. Between those increases on the top line, and an 820 basis point improvement in margin (from 3.1% to 11.3%) its adjusted-EBIT jumped 569%, from 16 million euros to 107 million euros.
The debt saga continues
One of more compelling bear arguments about FCA concerns its debt levels, which are making it more difficult for the automaker to invest the heaps of cash required to develop autonomous vehicle technology or lower-emission engines, among other advancements. FCA is sticking by its goal to bring its net debt level (total debt minus cash and cash equivalents, with other minor adjustments) down to 2.5 billion euros by the end of 2017. During Q1, its net industrial debt jumped roughly 500 million euros, but that was much lower than 2016's Q1increase of 1.5 billion euros.
FCA investors have good reason to be upbeat. The automaker is still very profitable in North America, its business in Europe has improved, its Maserati brand is really gaining traction on the bottom line, and its net debt goal for 2017 appears achievable. It still has a lot of work to do if it's going to catch the competition in terms of balance sheet health, forward-looking strategies and total profits, but this was a strong enough quarter to justify its recent stock price gains.
10 stocks we like better than Fiat Chrysler AutomobilesWhen investing geniuses David and Tom Gardner have a stock tip, it can pay to listen. After all, the newsletter they have run for over a decade, Motley Fool Stock Advisor, has tripled the market.*
David and Tom just revealed what they believe are the 10 best stocks for investors to buy right now... and Fiat Chrysler Automobiles wasn't one of them! That's right -- they think these 10 stocks are even better buys.
Click here to learn about these picks!
*Stock Advisor returns as of April 3, 2017
Daniel Miller has no position in any stocks mentioned. The Motley Fool has no position in any of the stocks mentioned. The Motley Fool has a disclosure policy.