Fiat Chrysler recalls 443,000 Ram trucks for fire risk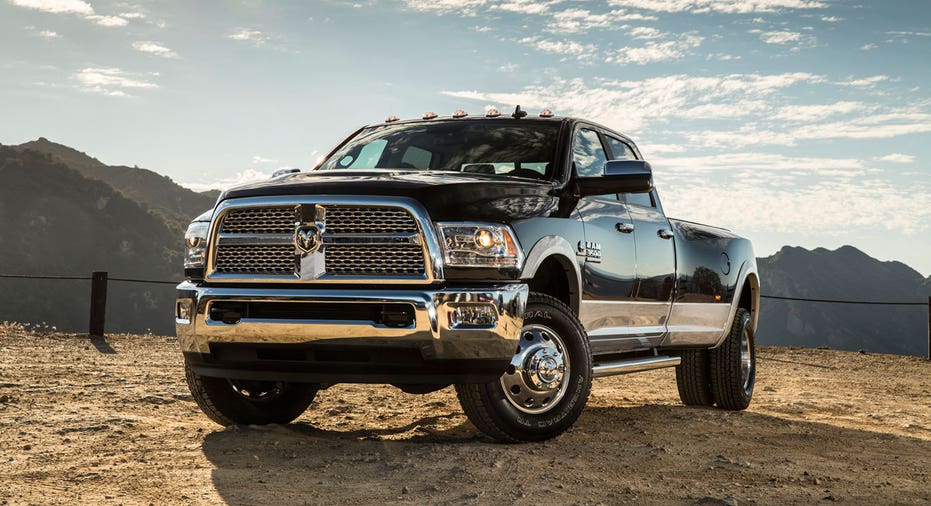 Fiat Chrysler Automobiles (NYSE:FCAU) is recalling 443,712 Ram pickup trucks in the U.S. that pose a fire risk.
The company said Tuesday it determined that water-pump bearings installed in certain 2013 to 2017 Ram trucks are potentially defective. The recall covers Ram 2500 and 3500 pickups and 3500, 4500 and 5500 chassis cabs equipped with 6.7-liter engines.
Another 46,220 Ram trucks in Canada and 4,485 units outside of North America are included in the recall.
The water-pump bearing used in the trucks may overheat and could cause an engine-compartment fire after exposure to certain conditions, according to Fiat Chrysler. Drivers may see a warning light if the water pump doesn't function correctly. Fiat Chrysler encouraged customers to consult a dealer whenever a warning lights pops up.
Owners will receive a notice from Fiat Chrysler when service is available. Dealers will inspect the water pump and replace it if necessary.
Fiat Chrysler said it's unaware of injuries or accidents related to the issue. The faulty water pumps are no longer used in Fiat Chrysler vehicles.