Fiat Chrysler, citing tax cuts, plans $2,000 employee bonuses and 2,500 new jobs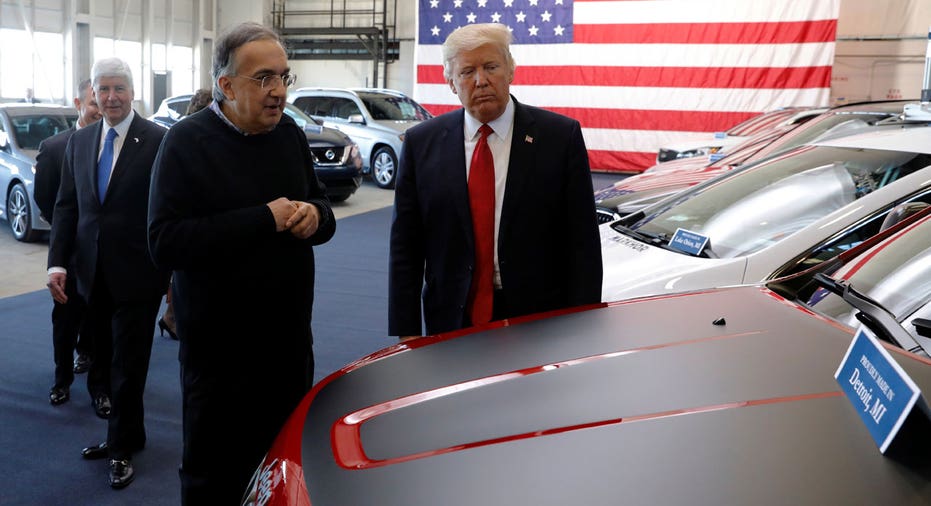 Fiat Chrysler Automobiles (NYSE:FCAU) said late Thursday it will distribute special bonuses to U.S. employees and add 2,500 new jobs as a result of the tax reform bill signed by President Donald Trump.
The Italian-American automaker will pay each U.S. hourly and salaried employee a $2,000 bonus in the second quarter of 2018. The plan includes a total of 60,000 workers, excluding senior leadership.
The creation of 2,500 new jobs will support an expansion at Fiat Chrysler's Warren Truck Assembly Plant in Michigan. Fiat Chrysler said the tax plan will enable the company to invest more than $1 billion in additional funds in the factory, where it will build the next generation of Ram heavy-duty pickup trucks once production shifts from Mexico in 2020.
The investment announcement comes a year after Fiat Chrysler revealed initial plans to invest in Warren for the launch of the new Jeep Wagoneer and Grand Wagoneer. At the time, CEO Sergio Marchionne noted that Fiat Chrysler hadn't made a final decision on moving production of heavy-duty trucks from Mexico, saying Trump's policies could factor into the final decision.
Fiat Chrysler said its plant investments remain contingent on the final approval of state and local incentives.
"These announcements reflect our ongoing commitment to our U.S. manufacturing footprint and the dedicated employees who have contributed to FCA's success," Marchionne said. "It is only proper that our employees share in the savings generated by tax reform, and that we openly acknowledge the resulting improvement in the U.S. business environment by investing in our industrial footprint accordingly."
Shares of Fiat Chrysler rose 1.4% to $23.75 in after-hours trading.