Female-led investor group to buy Weinstein Co assets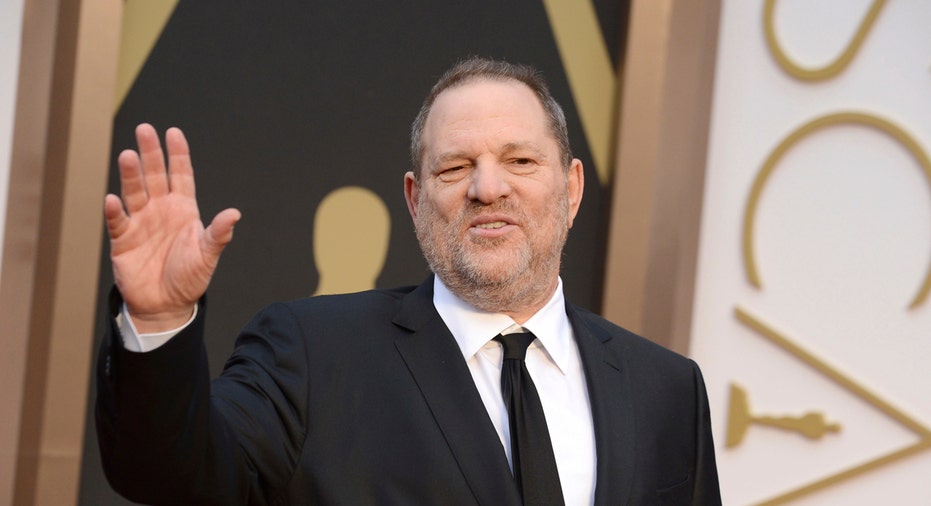 A former Obama administration official on Thursday reached a deal to purchase assets of The Weinstein Company and said she will use a majority-female board to rebuild the Hollywood studio tarnished by sexual misconduct allegations.
Former Small Business Administration chief Maria Contreras-Sweet plans to launch a new company, save about 150 jobs, protect the small companies that are owed money, and create a victims' compensation fund that will supplement existing insurance coverage for those who have been harmed, she said in a statement.
"This next step represents the best possible pathway to support victims and protect employees," Contreras-Sweet said.
The Weinstein Company's board of directors confirmed it had reached a deal with Contreras-Sweet and supermarket billionaire Ron Burkle.
The studio nearly went bankrupt after more than 70 women accused co-founder Harvey Weinstein, then one of Hollywood's most influential men, of sexual misconduct including rape. Weinstein denies having non-consensual sex with anyone.
The company last month was close to inking a deal for more than $500 million to be taken over by investors led by Contreras-Sweet and Burkle.
But New York Attorney General Eric Schneiderman upended the negotiations on Feb. 11 by filing a suit against the Weinstein Company, Harvey Weinstein and his brother, Bob, alleging that Harvey Weinstein sexually harassed employees and the company failed to respond. The company early this week said it planned to file for bankruptcy.
On Thursday evening, Contreras-Sweet, the Weinstein Co and Schneiderman said they had worked together to bring about the deal. In a statement, Schneiderman said he had received commitments that a well-funded victims compensation fund would be created, that new policies would protect employees in the new company and that "bad actors" would not be unjustly rewarded.
He said he would ensure the final deal honored the agreed terms and that the lawsuit would remain active in the mean time.
A person familiar with the matter said the parties hammered out the deal in a conference room in Schneiderman's office on Thursday evening. The compensation fund will be $80-90 million, the person said.
Launched in October 2005, the studio produced and distributed critically acclaimed hits including "The King's Speech" and "Silver Linings Playbook." Harvey Weinstein was known as the leading tastemaker for independent film and a master at Academy Awards campaigns.
His company also produced television series including the long-running fashion competition show "Project Runway."
When the allegations against Harvey Weinstein became public, the company's board fired him, and Hollywood heavyweights distanced themselves from the studio.
Since then, similar allegations have been leveled against many powerful men in business, politics and entertainment, and the #MeToo movement of victims has emerged, using social media to share their stories of harassment and abuse.
(Reporting by Lisa Richwine, Jessica DiNapoli, Karen Freifeld and Greg Roumeliotis; Editing by Peter Henderson, Daniel Wallis & Shri Navaratnam)