Fed's Williams: Raising Rates 2 or 3 Times This Year 'Makes Sense'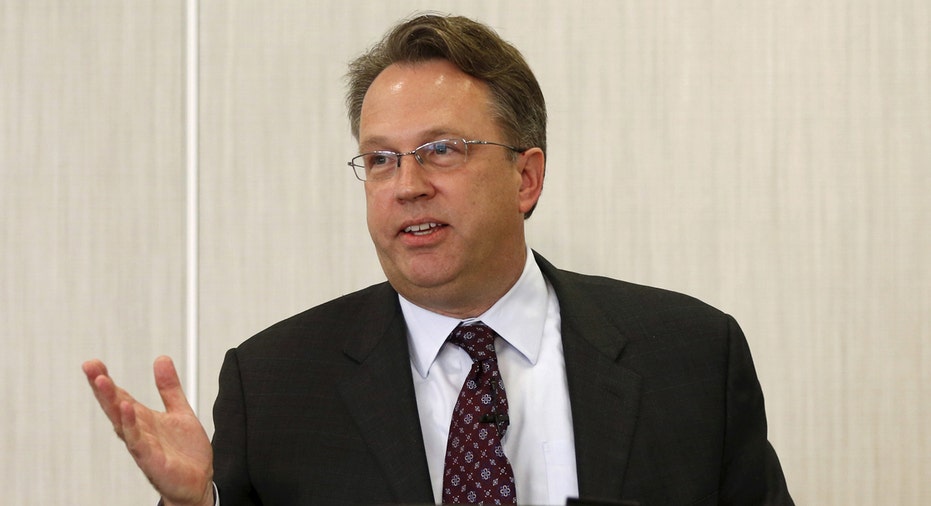 Federal Reserve Bank of San Francisco President John Williams said it still "makes sense" for the central bank to raise short-term interest rates two or three times this year given continued moderate U.S. economic growth and low unemployment.
"I think that the data to my mind are lining up to make a good case for rate increases in the next few meetings, not just June, which means it's very live in terms of that," Mr. Williams said Tuesday in an interview with reporters and editors of The Wall Street Journal.
In Fed jargon, a "live" meeting is one at which officials could debate whether to move their benchmark short-term interest rate, which since December has been in a range between 0.25% and 0.50%.
If the central bank holds interest rates steady until inflation hits its 2% target, then it may have to raise them quickly, and that raises separate concerns, said Mr. Williams, who isn't currently a voting member of the interest-rate-setting Federal Open Market Committee.
In March, the median projection of 17 Fed officials indicated they expect to raise their benchmark federal-funds rate by a half percentage point this year. Weak global growth since then has diminished expectations the Fed will raise the rate in the near future.
Fed-funds futures contracts, which investors use to bet on the Fed's interest-rate policy, showed the chances of a rate increase at the central bank's June 14-15 meeting at just 11%, according to data from CME Group on Tuesday. The probability of the Fed pushing rates to 1% or higher by December is just 25%.
Mr. Williams expressed optimism about the U.S. economy, and said many market participants are pricing in the possibilities of negative scenarios.
"If we stay on the good path which we're on, then if we were to raise two or three times this year it wouldn't be that much of a surprise," Mr. Williams said.
He said he is "not so worried about U.S. growth."
His focus is on the global economy, "where the risks are," since low inflation and monetary policy in the rest of the world could put downward pressure on U.S. inflation.
Inflation continues to run below the Fed's 2% inflation target due to the strong dollar and low oil prices, he said.
"We have to fight that by having this very strong economy," he said.
However, he noted potential uncertainty for markets and confidence in Europe in the run-up to the U.K.'s June 23 referendum on whether to leave the European Union.
By Harriet Torry