Fed's Williams Expects Slow Rate Hike Path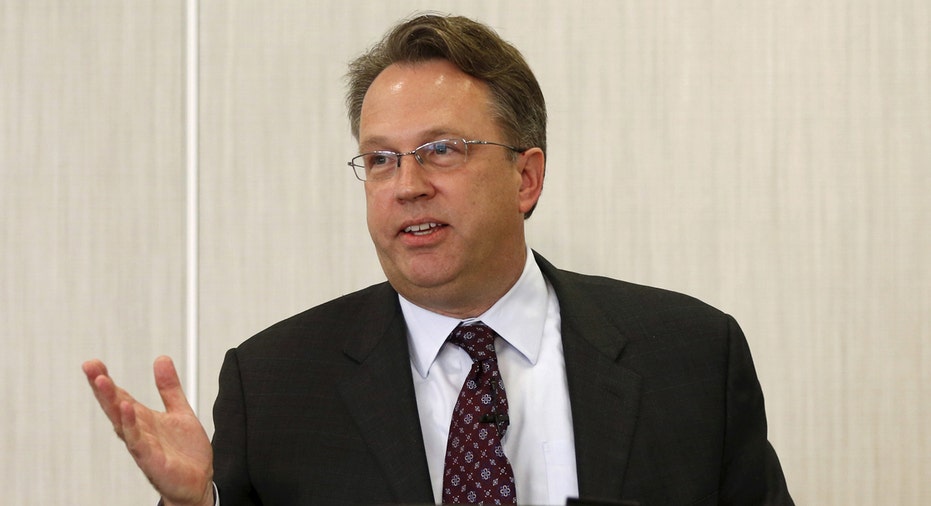 Raising U.S. interest rates makes sense now that the economy is at full employment and "within sight" of the central bank's 2-percent inflation goal, a top Federal Reserve official said on Tuesday.
"An increase is on the table" at the Fed's next meeting, on Sept 20-21, San Francisco Fed President John Williams told reporters after a speech in Reno, Nevada in which he said he prefers a rate hike "sooner than later."
Still, he said, he will not necessarily advocate for a rate hike at the coming meeting.
"When it will happen and if it will happen will depend on what we are seeing," he said, adding that he has not yet weighed the impact of the latest data showing a slowing services sector.
Federal Reserve officials have sought in recent weeks to revive expectations of an interest rate hike this year, after repeated delays in response to slowdowns in China and Europe.
The Fed lifted rates for the first time in nearly a decade last December. Traders are split on whether the Fed will raise rates even once this year.
Once rate hikes restart, Williams predicted, the path of increase will be the "shallowest in American history."
Williams says he sees slower rate hikes now than he did a year ago largely because he believes low productivity growth and an aging population has slowed the potential rate of economic growth in the U.S. to just 1.5 percent to 1.75 percent a year.
That in turn means that interest rates will only eventually rise to 3 percent, if that, he said.
"That doesn't give us a lot of room to cut interest rates if there's a recession," he told the group. "One way to get a little bit more buffer is to have an inflation target of 3 percent or even a little bit higher."
The Fed has targeted 2 percent inflation explicitly since 2012, and Williams noted that some policymakers and economists are dead set against a higher goal.
But, Williams argued Thursday, the inflation wars of the 1970s are over, with low inflation now the biggest global issue. Besides, he said, 3 percent or even 4 percent inflation is not that high.
"Two percent was not given to us on a stone tablet," Williams said.
The Fed could also shift away from inflation targeting altogether and instead target a nominal level of national economic output, Williams said.
(Reporting by Ann Saphir; Editing by Leslie Adler and Simon Cameron-Moore)