Fed's Rosengren Says 2017 Rate Projections Seem Reasonable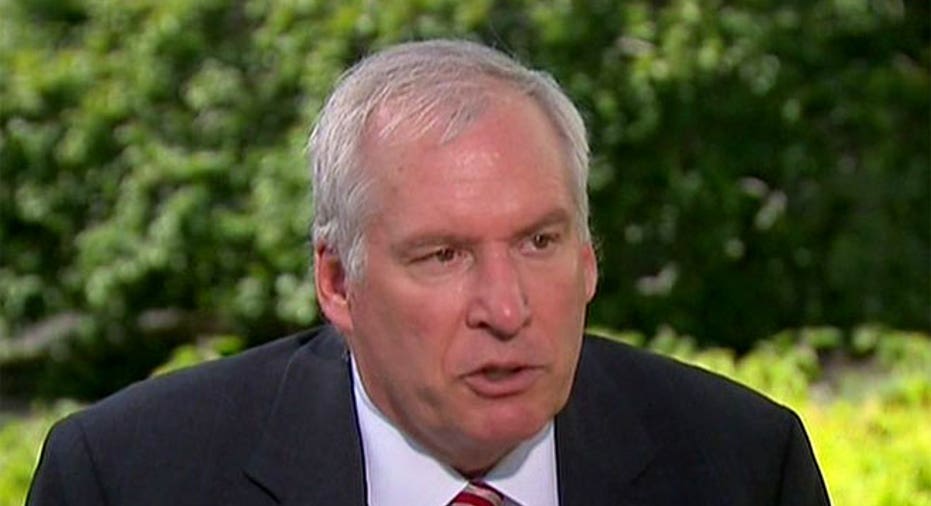 Federal Reserve Bank of Boston President Eric Rosengren said Monday that the central bank's patient policy stance following the financial crisis has been "entirely appropriate," but with the economy showing "remarkable progress," it now is time to normalize policy to reflect those conditions.
In a speech at a Connecticut Business & Industry Association here, he said a "still gradual but somewhat more regular increase" in interest rates will be warranted and that "monetary policy will need to normalize more quickly than over the past year," although not as fast as the last tightening cycle.
Mr. Rosengren didn't say when specifically he believes the Fed should raise rates in 2017 but did note the Fed's median projection that it should be able to raise rates three times this year seems reasonable if growth continues on a robust path.
Fed officials voted unanimously in December to lift their interest-rate policy benchmark by a quarter percentage point to a range between 0.50% and 0.75%. It was only the second such increase in the benchmark since the financial crisis; the first was in December 2015.
At their December policy meeting, Fed officials also signaled they expect a median of three quarter-percentage-point rate increases this year.
"Looking ahead, I see the Federal Reserve as likely to continue to gradually normalize U.S. monetary policy, even as many other countries may need to continue to pursue more expansionary monetary policies," Mr. Rosengren said Monday.
He also said the Fed should consider whether it needs to maintain such a large balance sheet as it normalizes rates.
Mr. Rosengren's remarks are notable because until recently, he has been one of the Fed's leading doves, advocates of easy-money policies. More recently, he has developed concerns that easy policy could be destabilizing longer term.
The comments come as the Fed has sustained criticism from Washington, in particular U.S. President-Elect Donald Trump, for its low-interest rate policies and as markets expect less tightening than is indicated by the Fed's own projections for 2017.
Mr. Rosengren defended his stance of having been a "strong advocate" for exceptionally accommodative monetary policy from 2007 to 2014, saying it was appropriate in the wake of the financial crisis and to combat the slow-growth recovery and loss of jobs during the recession.
But he said it was necessary now to gradually adjust to a more normal policy stance because the economy by both labor and inflation measures is approaching the Fed's dual mandate and by his own estimates will achieve them by the end of 2017.
Normalizing policy will prevent the economy from overshooting, which would place the economic recovery at risk, he said.
The Fed's dual mandate is for maximum sustainable employment and price stability. Inflation is approaching the Fed's 2% target, which policy makers see as generating stable prices. The Labor Department's December employment report showed unemployment at 4.7%, showing labor conditions are continuing to tighten.
"With the unemployment rate near or below most estimates of full employment, and with wages continuing to increase, this part of the Federal Reserve's dual mandate -- maximum sustainable employment -- seems largely fulfilled," he said.
Mr. Rosengren said his policy stance has evolved with shifting economic conditions. He said that nevertheless, it remains part of a "single, consistent framework" toward policy.
"Without further gradual increases in interest rates, one might be concerned that the unemployment rate could drift below its long-run sustainable level -- and as a result, inflation could eventually exceed the Fed's 2% target," Mr. Rosengren said.
Write to Katy Burne at katy.burne@wsj.com