Fed's Mester reiterates support for gradual U.S. rate increases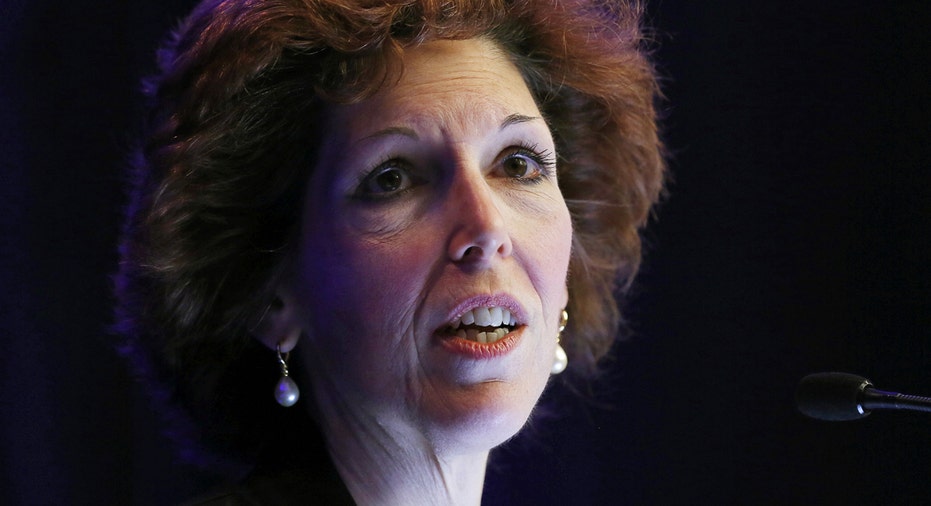 The Federal Reserve should continue its gradual approach to raising interest rates given that inflation has not yet reached the U.S. central bank's 2 percent goal in a sustained way, Cleveland Fed President Loretta Mester said on Monday.
"In my view, the medium-run outlook supports the continued gradual removal of policy accommodation; it seems the best strategy for balancing the risks to both of our policy goals and avoiding a build-up of financial stability risks," Mester said in prepared remarks for a speech in Paris.
Mester said she does not expect inflation to pick up sharply, adding that while it is close to the Fed's symmetric 2 percent target, it will only reach that level on a sustainable basis over the next one to two years.
"We want to give inflation time to move back to goal ... this argues against a steep path," she said.
The Fed unanimously decided to raise borrowing costs at its policy meeting in March. It forecasts another two rate rises for this year, although an increasing number of policymakers see three as a possibility.
Policymakers raised rates three times last year. The Fed's benchmark overnight lending rate now sits in a target range of 1.50 percent to 1.75 percent.
The Fed's preferred measure of inflation increased to 1.9 percent in the 12 months through March, effectively bringing price gains to the central bank's 2 percent target after undershooting that goal in recent years.
Mester, who has a vote on monetary policy this year under a rotation system, also said the central bank could raise rates more rapidly if the U.S. economy grew faster than expected, though she added it could go slower if inflation weakens again.
Her views are consistent with the Fed's policy statement earlier this month. It emphasized that policymakers do not see their 2 percent inflation target as a ceiling, and will not be unduly concerned with price gains above it for a time.
Mester also used her speech to a central banking conference to once again reiterate her stance that the central bank should begin to analyze whether its inflation framework is fit for the future.
"Now is the time to assess whether changes to our current framework could make monetary policy more effective in achieving our goals," she said.
Several others on the Fed's rate-setting committee have also called for a review this year on whether to stick to the current inflation policy, but Fed Chairman Jerome Powell has yet to publicly show support for such a move.
Investors have fully priced in a rate rise at the Fed's next policy meeting on June 12-13.
(Reporting by Lindsay Dunsmuir Editing by Paul Simao)