Fed's Mester: Keeping Rates Too Low Risks Causing Future Recession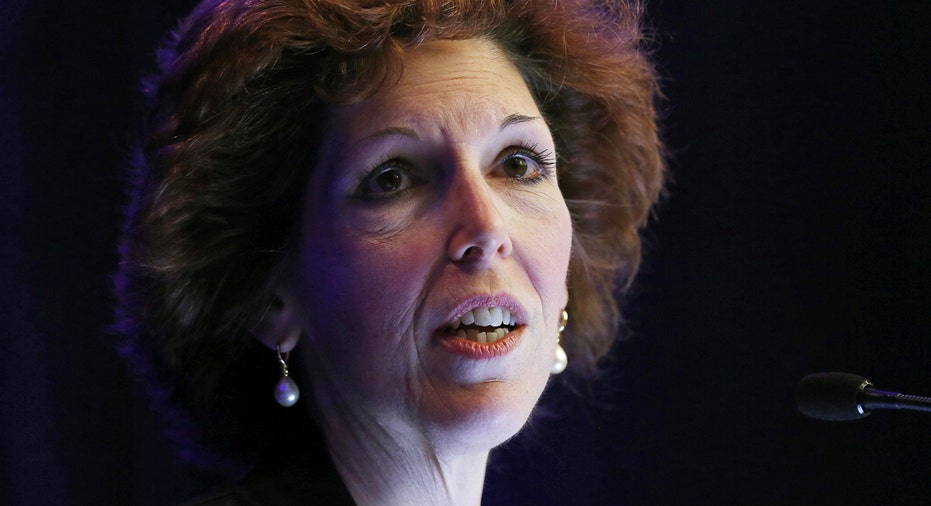 The U.S. Federal Reserve should take another step in removing monetary policy accommodation because not doing so risks overheating the economy which in turn could cause a recession, Cleveland Fed President Loretta Mester said on Wednesday.
"If we continue to delay even as we make further progress on our inflation goal and labor markets continue to tighten...and we have to move rates up steeply, we could risk a recession,"Mester said in prepared remarks at an event in Cleveland, Ohio, one week after dissenting at the central bank's decision to keep interest rates unchanged.
Mester said her dissent was due to the progress the Fed has made on its labor market and inflation goals and her expectations for further improvement. She believes the United States is already at maximum employment.
"The economic fundamentals of the U.S. economy remain sound," Mester said, noting its resilience this year despite global shocks and her expectation growth will be at or above 2 percent over the next couple of years.
Mester added she also expects inflation to return to the Fed's two-percent target over the same period.
The Fed's decision to hold steady has exposed a deepening divide among policymakers on the timing of further rate increases, with some warning the risks of keeping rates so low are mounting while others contend that global and structural headwinds counter that argument.
Mester was among three voting policymakers who wanted to raise rates at September's meeting, the first time since 2011 that so many have dissented in the same direction at a single meeting. There are 10 voters on the Fed's rate-setting committee.
In her remarks, Mester took direct aim at those of her colleagues who argue monetary policy is in an unprecedented bind.
"Policymakers need to recognize that it is possible for the structure of the economy to change, but they should not throw out all that's been learned from past experience or be led astray by thinking this time is completely different," she said.
Emphasizing that the Fed needs to be forward looking, she added that history shows "poor outcomes" when that doctrine is not followed.
"In the face of evidence that the economy is on track to meet our goals over the medium run, sometimes being prudent means moving the policy rate up," Mester said.
Fed Chair Janet Yellen herself signaled that a hike could come by the end of the year, but said for now the economy still has "a little more room to run" on inflation and job gains.
The Fed raised rates for the first time in a decade last December but has repeatedly delayed another hike.
Financial markets have virtually ruled out a move in November and are currently pricing in a roughly 50 percent probability of a rate hike in December, according to the CME Fedwatch tool.
There are two further meetings this year, on Nov. 1-2 and Dec. 13-14.
(Reporting by Lindsay Dunsmuir; Editing by Diane Craft)