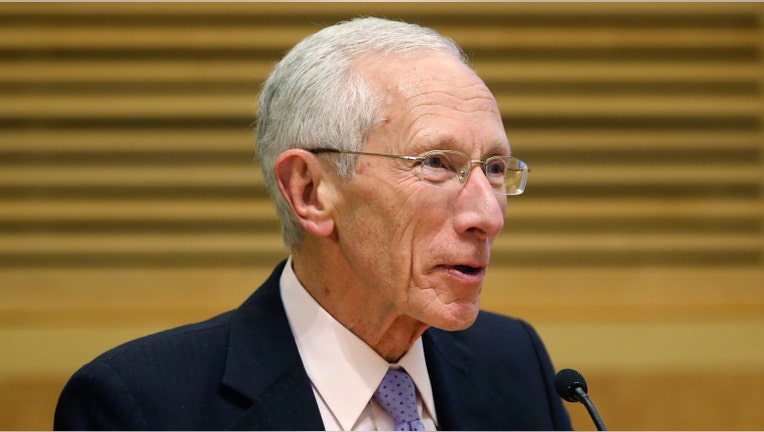 Federal Reserve Vice Chairman Stanley Fischer urged global policy makers to continue efforts to strengthen the resilience of their housing markets, echoing earlier cautionary words from Fed officials about the potential risks of having low interest rates over long periods.
"House prices are now high and rising in several countries, perhaps as a result of extended periods of low interest rates," Mr. Fischer said in prepared remarks released ahead of delivery Tuesday at a closed-door conference on macroprudential policy hosted by the Dutch and Swedish central banks in Amsterdam.
While Mr. Fischer said the financial system is stronger than before the recession that ended in 2009, "there is more to be done, and much improvement to be preserved and built on, for the world as we know it cannot afford another pair of crises of the magnitude of the Great Recession and the global financial crisis."
The Fed's No. 2 official highlighted the need for a well-capitalized banking system in promoting financial stability, as well as stress tests that examine scenarios with sharp declines in house prices. Mr. Fischer didn't comment on the immediate outlook for U.S. monetary policy in his comments.
Other Fed officials have spoken out about the threat of asset price bubbles emerging due to years of low interest rates. Boston Fed chief Eric Rosengren has long worried about potential bubbles in the hot commercial real-estate market. Minneapolis Fed President Neel Kashkari said in May that taking steps to make the financial sector more resilient is perhaps the best way to deal with asset price bubbles.
Mr. Fischer said macroprudential policies that focus on borrowers, lenders and securitization may be useful in strengthening financial stability, but "even though macroprudential policies reduce the incidence and severity of housing related crises, they may still occur."
He also said that "a well-capitalized banking system is a necessary condition for stability in bank-based financial systems as well as those with large nonbank sectors."
Write to Harriet Torry at harriet.torry@wsj.com