Feds: Ex-coach stole $91,000 from charity he started after a player of his died of cancer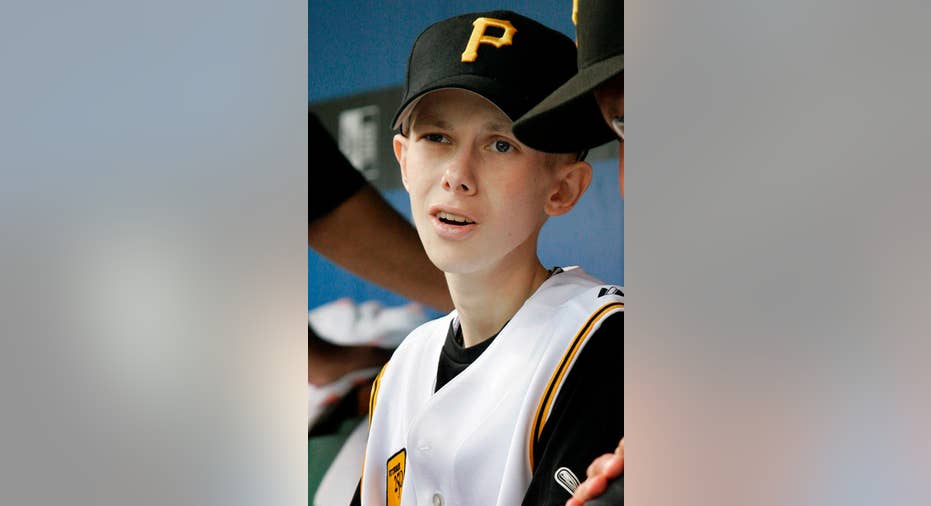 A former high school baseball coach has been charged with stealing $91,000 from a charity for terminally ill children that he founded after one of his players died of cancer.
Steven Wetzel, 39, is sorry and intends to plead guilty to at least some of the charges leveled late Thursday by federal prosecutors in Pittsburgh, his attorney told The Associated Press on Friday.
"The allegations the government filed in their information yesterday are very serious. Mr. Wetzel is very remorseful and sorry that he damaged the trust of those who gave," defense attorney Steven Toprani said. "My client was naive in the way funds should be handled and he's accepted responsibility for that."
Wetzel established the Hero Program after 18-year-old John Challis died in August 2008.
Challis realized his dream when he was used as a pinch-hitter by Wetzel for one game in April 2008 at Freedom High School in Beaver County. Challis, who was 5-foot-5 and 93 pounds, had been diagnosed with terminal cancer two years before.
Challis graduated from high school that June and got to meet the Pittsburgh Pirates and throw out the first pitch at a game that same month. He spoke to reporters about coming to grips with his premature death.
"I'm a little surprised that people don't understand how easy I think it is for a young person, especially myself, to see this major situation as a positive — I mean I don't see it as a positive, but I'm not complaining about it," Challis said. "I don't know why people think it's so hard."
According to the criminal information filed by prosecutors, Wetzel solicited donations from September 2009 until December 2014 and "stated that 100% of donations and grant monies to the Hero Program were used to meet the needs of terminally ill children."
Instead, Wetzel used the money "for his own personal benefit" by paying his home utility bills, spending $5,000 at restaurants and $1,500 for Starbucks coffee and paying $3,600 for Pirates tickets, the document said. The money was also used for Wetzel's dental appointments, eyeglasses and home remodeling projects, the document said.
In all, Wetzel spent about $91,000 of the money while providing about "$10,000 to the intended recipients of those grant and donation moneys," the information said.
Wetzel is charged with mail fraud for soliciting the donations and with filing false tax returns for 2010 through 2013, which didn't reflect the money he had stolen, the information said.
The government is also seeking forfeiture of the $91,000 they say Wetzel misspent.
___
This story has been corrected to note the charity was called the Hero Program, not the Hero Fund.