Fed's Dudley: Talk of Negative Rates 'Extraordinarily Premature'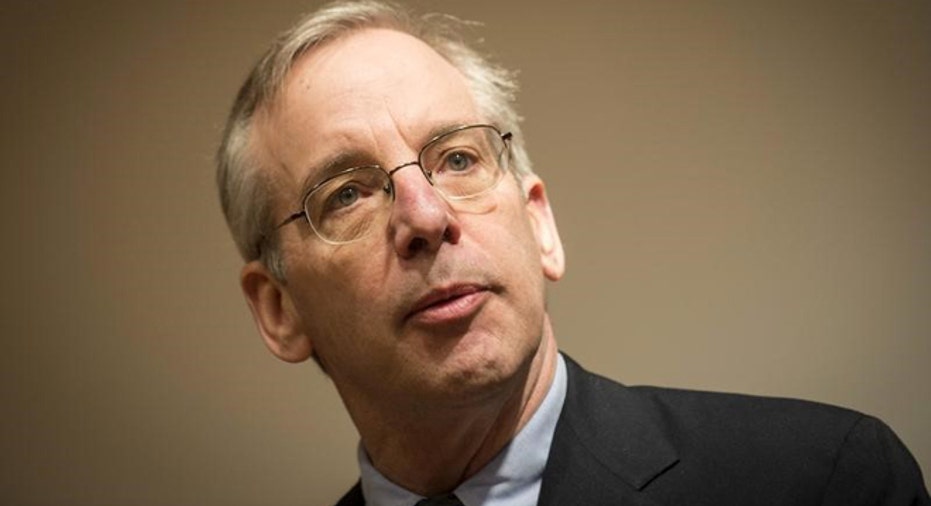 New York Federal Reserve President William Dudley on Friday acknowledged "significant tightening" in financial markets since the U.S. Fed raised interest rates in December, but said concerns that U.S. central banks are considering negative interest rates are "premature."
Fears of a global slowdown have roiled financial markets since the first of the year. In response, the Bank of Japan earlier this month joined central bankers across much of Europe by lowering its interest rates into negative territory, a pretty radical move designed to boost inflation and spur economic activity.
Bank stocks, notably the big U.S. banks with lots of exposure to Japan and Europe, have been hammered as investors ponder the profits lost by banks forced to siphon money off to pay central banks to hold their reserves, the inverse model under negative rates. In normal times, banks generate interest revenue by stashing their reserves with central banks.
Financial stocks bounced back a bit on Friday after getting pounded all week. The sector is down about 15% year to date and has fallen into bear territory since their recent high in July.
Fed Chair Janet Yellen acknowledged in testimony before Congress on Thursday that negative rates were an option but not a very likely one, and one that needed a great deal more evaluation.
Dudley used even stronger language on Friday. He said it was "extraordinarily premature" to be talking about negative rates given U.S. economic momentum which he said could offset global headwinds. "To me, that's not something that should be part of the conversation right now," Dudley said at a press conference when asked about the possibility of negative rates in the U.S.
Dudley suggested that the stock market shouldn't be the only measure used to gauge the health of the U.S. economy and that a closer look suggests there are bright spots, not least a decline in the dollar that could help manufacturers that have suffered under higher export costs.
The Fed said in December that it expected to raise rates four times in 2016. The next expected hike would have been in March but that now seems highly unlikely.
Neither Yellen earlier this week nor Dudley on Friday said a March increase was off the table, but both hinted the Fed, for the time being anyway, plans to forge ahead with plans to normalize U.S. monetary policy by gradually raising rates. But, they both conceded, that could change if the global turmoil intensifies.
Interest rates, Yellen said more than once, are not on a "preset path."