FedEx Cuts 3Q Guidance on Bad Weather, Fuel Costs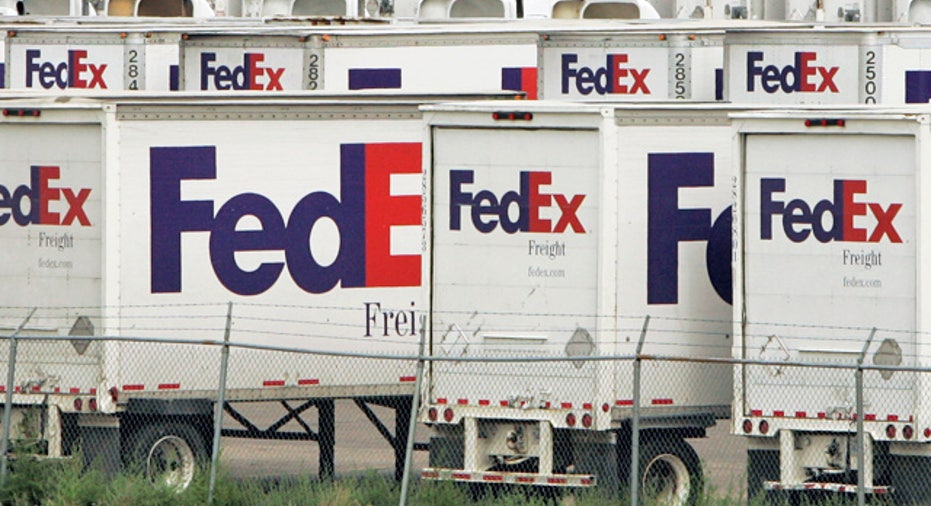 FedEx Corp. (NYSE:FDX) on Monday lowered its third-quarter earnings guidance due to bad weather and higher fuel costs.
The overnight delivery and logistics company said it reduced its quarterly earnings projection by an estimated 25 cents per diluted share because of "loss of revenue and increased expenses resulting from severe winter storms and higher-than-expected fuel prices."
FedEx now expects as-adjusted earnings, excluding FedEx Freight combination costs, of 70 cents to 90 cents per diluted share for the third quarter ending February 28. That's down from the company's earlier guidance of 95 cents to $1.15 per diluted share.
The company said in a statement that the new guidance assumes no further weather impact and stable fuel prices for the remainder of the quarter. The company reported earnings of 76 cents per diluted share in last year's third quarter.
"We experienced significant network disruptions in the U.S. and Europe and unusually high costs from severe winter storms. In addition, fuel prices continued to escalate since we provided our earnings outlook in December," said Alan B. Graf Jr., FedEx's executive vice president and chief financial officer, in a statement.
FedEx said its full year guidance will also be affected and will be updated when the company announces third quarter earnings on March 16, 2011.
Shares of FedEx were modestly lower in after-hours trading.