FedEx Corporation's Worst Moves in 2015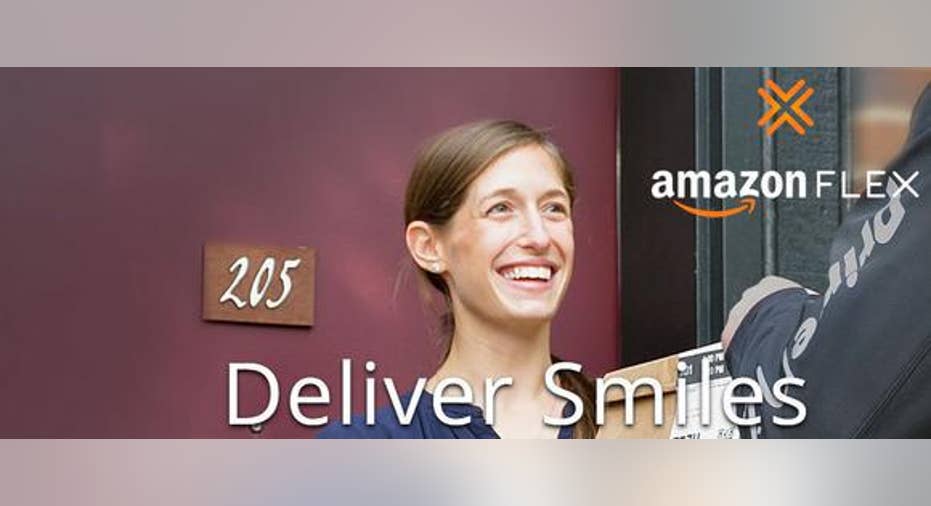 Source: FedEx Corporation
This year, FedEx Corporation knocked nearly $10 billion off its market capitalization as its stock price dropped 14%. For a growing corporation that's supposedly riding the e-commerce wave, 2015 was not the year FedEx had hoped for. Here are three of FedEx Corporation's worst moves in 2015.
1. Quarterly crunchLet's begin with the basics -- FedEx Corporation failed to meet analyst expectations for two of the four quarterly reports it issued in 2015. As important as looking beyond the numbers may be, this logistics company failed to deliver for investors twice this past year.
The main reasons FedEx Corporation listed for its two misses were global in scale: erratic oil prices, weaker-than-expected manufacturing, and a slow-down in international trade. But while FedEx flopped twice this year, heavyweight competitor United Parcel Service met or exceeded expectations for all four reported quarters. That means the macroeconomic reasons FedEx blamed for its misses are truly only half the story. United Parcel Service managed to make it through tough times better than FedEx -- and that's enough to keep investors wondering what FedEx could've done differently.
2. "FedEx Takes on Amazon.com" -- The Missing Move
Source: Amazon.com
FedEx Corporation, the USPS, and the United Parcel Service, have long enjoyed a competitive advantage like no other -- scale. You can't start a delivery business in your backyard. You need immediate ability to reach every household in America if you're going to compete with these corporate behemoths -- or do you?
Amazon.com spent over $2.7 billion in Q3 2015 on shipping costs, and it's increasingly fed up with its delivery options. Historically, FedEx has accounted for only around 20% of Amazon.com shipments, compared to 30% for United Parcel Service, and 35% for USPS (the rest is regional shippers). But all these companies have a lot to lose if Amazon's shipping innovations cut delivery businesses out of the loop.
Amazon has built up a fleet of fulfillment centers in 28 states, immediately putting its package sources closer to where customers want them. It's also experimented with a variety of approaches for "last mile" delivery, including drones and "Flex," an Uber-like app that allows ordinary drivers to deliver packages.
FedEx shouldn't be out to destroy Amazon. But it should be rapidly exploring how to adapt its business model to accommodate disruptors and sharing economy tactics that it has never faced before. Only by proactively exploring the most innovative (and potentially outrageous) ideas can FedEx hope to maintain a competitive edge for 2016 and beyond.
3. 2016 -- Already a Dud?
Source: FedEx Corporation
In July, FedEx warned shareholders of a tough 2016 to come. And then, in September 2015 (the time of its fiscal 2016-Q1 earnings report), it announced what every investor hates to hear -- a downgrade in fiscal year 2016 guidance. From a range of $10.60 to $11.10, FedEx knocked $0.20 off both the top and bottom. The main reasons stipulated were weaker less-than-truckload industry demand, unexpectedly large self-insurance reserves, and increased operating costs for FedEx Ground.
While recalibrating expectations before things get bad is always a good idea, perhaps FedEx shouldn't have set them so high in the first place. FedEx had a tough 2015, and it spent much of its time, energy, and money focusing on acquisitions and initiatives that it hopes will make 2016 its turnaround story. But hopes shouldn't be promises, and investors will need to keep a close eye on how FedEx manages its core business and key margins in the year to come. Otherwise, 2016 will begin to look a lot like the last year.
The article FedEx Corporation's Worst Moves in 2015 originally appeared on Fool.com.
Justin Loiseau owns shares of Amazon.com and United Parcel Service and many empty cardboard boxes with which to start his own delivery business from his backyard. The Motley Fool owns shares of and recommends Amazon.com. The Motley Fool recommends FedEx and United Parcel Service. Try any of our Foolish newsletter services free for 30 days. We Fools may not all hold the same opinions, but we all believe that considering a diverse range of insights makes us better investors. The Motley Fool has a disclosure policy.
Copyright 1995 - 2015 The Motley Fool, LLC. All rights reserved. The Motley Fool has a disclosure policy.