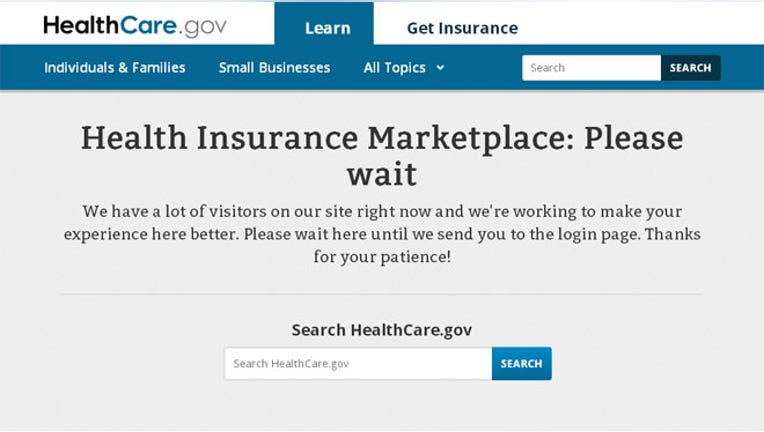 President Barack Obama's health chief emphasized the ease of signing up for health coverage under the federal overhaul, while acknowledging Thursday that no website is perfect.
Health and Human Services Secretary Sylvia M. Burwell stopped in Ohio to spread the word about subsidized private coverage through HealthCare.gov and state insurance markets. Open enrollment begins Saturday.
Officials are hoping to avoid a repeat of last year's online meltdown.
Burwell said like other private and public sites, there could be times when the system goes down for different reasons. "But the overall experience is going to be one that is improved," she told reporters during a news conference in Columbus.
Burwell also planned to make a pitch for the health care law during a visit to Cincinnati Thursday afternoon.
The health insurance marketplaces offer private health insurance to people who do not have access on the job. HealthCare.gov will serve 37 states — including Ohio — while the rest run their own markets. Consumers can get an early look at premiums now on HealthCare.gov.
Burwell said the system has had five weeks of testing compared with the 10 days it had last year. And insurers were involved in the process this time.
She said she was confident that consumers would have a "quality experience" when the enrollment period begins this weekend. The online application for most new customers is down to 16 screens from 76, she said, noting other changes made to simplify the site.
"We have done the testing," she said. "We have put in place all of the contingency plans."
The Congressional Budget Office has projected that 13 million people will be covered through federal and state insurance markets in 2015. Though Burwell sharply dialed down expectations earlier this week, saying she is aiming to have 9.1 million paying customers enrolled.
Roughly 155,000 Ohioans picked health plans during the law's first open enrollment period, which ended in March.
In response to Burwell's visit to his home state, House Speaker John Boehner of West Chester said his fellow Republicans remain committed to the law's repeal.
"The Obama administration can try all it wants to 'sell' ObamaCare to Ohioans, but the truth is that local businesses, families, and seniors - all of the people who make our area so great - have experienced the broken promises firsthand and recognize that ObamaCare is driving up their health care costs, hurting our economy, and making it harder for small businesses to hire," Boehner said in a written statement.