Fed official: Trump's complaints won't affect rate decisions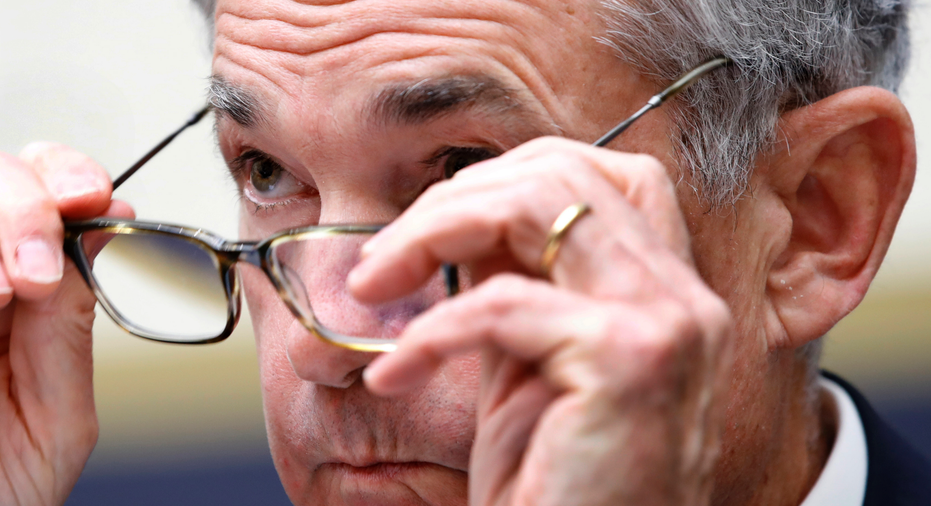 A top Federal Reserve official said Thursday that she favors two more interest rate increases this year despite complaints from President Donald Trump that the Fed's continuing rate hikes risk slowing the U.S. economy.
Esther George, president of the Fed's Kansas City regional bank, said that she thinks two more rate hikes this year "could be appropriate" and that Trump's comments won't affect her policy stance.
"Expressions of angst about higher interest rates are not unique to this administration," George said in a CNBC interview. "Congress anticipated this kind of tension when they designed the central bank, and they put firewalls in place so that the central bank can be independent and carry forward with its decision making."
Her remarks came as central bankers gathered for their annual summer conference in Jackson Hole, Wyoming, that is sponsored by the Kansas City Fed.
Fed Chairman Jerome Powell will give the conference's keynote address Friday morning, with investors focused on what he might signal about the future path of rate hikes in light of Trump's comments and economic developments.
Minutes of the Fed's meeting early this month showed growing concern about the threats created by the trade war Trump has initiated through the imposition of penalty tariffs on China and other countries.
In her interviews, George said she was hearing growing worries about damaging effects of the tariffs.
"Farmers who grow soybeans are concerned about the implications, she told CNBC. "Businesses that have some part of the supply chain that they think could get disrupted are raising questions about the uncertainty in terms of their own investment."
Despite the risks from trade disputes, George said she thought the economy was performing strongly and regarded further Fed rate hikes as justified.
"I think two more rate hikes this year could be appropriate," George told Bloomberg TV.
In a separate interview, Robert Kaplan, president of the Fed's Dallas regional bank, said he believed the Fed should raise rates "three or four times over the next nine to 12 months" to raise its key policy rate to a neutral level, where it is neither boosting growth or restraining the economy.
The Fed's key rate is in a range of 1.75 percent to 2 percent, and officials have pegged the neutral rate at 2.9 percent. That would suggest that three to four more quarter-point rate increases would lift the policy rate to the Fed's perceived neutral level.
In June, the Fed predicted a total of four hikes this year, up from an earlier estimate of three .
Trump has made comments recently expressing unhappiness about the Fed's rate hikes after having kept silent during his first year in office when the Fed boosted rates three times under Chair Janet Yellen. Trump tapped Powell to succeed Yellen after deciding not to offer her a second term.
In an interview with Reuters on Monday, Trump said he hadn't decided yet whether he had made the right call in selecting Powell.
"Am I happy with my choice?" he asked. "I'll let you know in seven years."
A full term on the Fed board is 14 years, a duration that is intended to insulate Fed officials from political pressure. Powell has a four-year term as chairman.
George told Fox Business Network that the firewalls that protect the Fed's independence were needed to allow "the Fed to keep its focus on the public interest and the long-run nature of the economy and that's what we're doing."