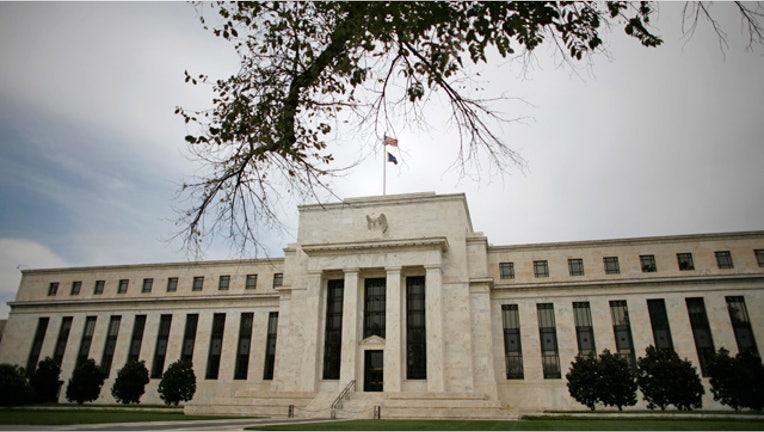 U.S. wage growth remains stubbornly weak across much of the U.S. even as labor markets continue to tighten, the Federal Reserve reported Wednesday.
The Fed's Beige Book, a report on the economic well-being of the central bank's 12 regional districts, said labor markets "continued to improve" from November through early January "with employment increases evident" in reports from seven of the 12 districts. Four districts reported signs of labor market tightening, according to the Fed.
"However, districts reported little overall change in wage and price pressures, with wage increases running from flat to moderate, while price increases tended to be minimal," the report states.
Stagnant wages despite strong job creation and a rapidly falling unemployment rate is a problem that has vexed Fed policy makers for much of the past 12 months.
Meanwhile, economic activity continued to expand in most of the 12 districts with Boston describing conditions as "upbeat."
New York and Kansas City described economic activity in their districts as essentially flat. Atlanta and San Francisco characterized the growth in their districts as moderate; Philadelphia, Cleveland, Richmond, Chicago, St. Louis, Minneapolis, and Dallas described their districts' growth as modest. The outlooks for future growth remained mostly positive in Boston, Philadelphia, Atlanta, Chicago, Kansas City, and Dallas.
Consumer spending grew only modestly, according to the report, while auto sales began to tail off at the end of the year as purchases cooled off following strong sales throughout much of 2015.
The manufacturing and energy sectors continued to struggle in many areas, the former hurt by a strong dollar valuation that has made U.S. exports more expensive and the latter by cheaper oil prices that have cut into the profits of energy providers.
Agricultural sectors weakened overall in several districts, and farm incomes "were stressed," the Fed said. Flooding and drought in a number of regions aggravated the effects of already low and falling prices for farm commodities, caused in part by weak global demand and the strong dollar.
In addition, unseasonably warm winter weather in much of the nation further depressed energy prices and slowed significant segments of that sector. Meanwhile, residential and commercial real estate activity "generally improved," according to district reports. Stronger activity tended to be cited for multifamily construction and commercial real estate. Home prices and commercial rental rates also rose somewhat in most districts.
Overall, the report offered little justification for another interest rate increase any time soon.
The Fed raised rates in December for the first time in nearly a decade, specifically citing their optimism that wages will start to rise and that will push inflation higher toward the Fed's 2% target. The Beige Book report released Wednesday offers little evidence of that.
Some influential Fed policy makers have suggested the Fed will raise rates three or four more times in 2016 based on positive incoming data, but many analysts are skeptical of that optimism. Two rate increases is more likely, the skeptics say.