Fear Rocks Mexican Markets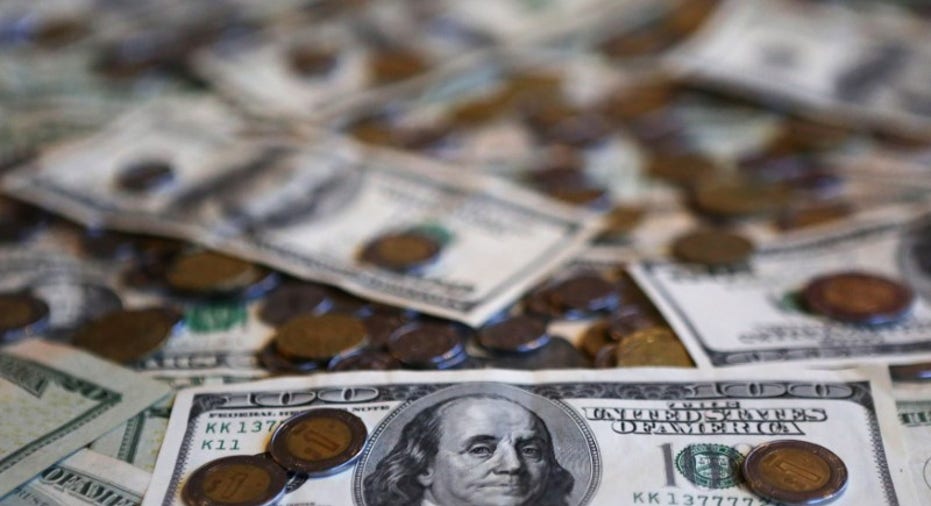 Mexico's peso sank again on Thursday, taking its biggest two-day tumble in more than 20 years, while bonds and stocks had their worst day in five years on fears U.S. President-elect Donald Trump's anti-free trade rhetoric could hit exports.
The peso lost about 4 percent to trade at 20.64 per dollar, back near an record low hit during a major slump on Wednesday as investors punished the currency after Trump's unexpected victory.
During his campaign, Trump vowed to rewrite or scrap the North American Free Trade Agreement (NAFTA), which has helped Mexico increase its factory exports to the United States more than sixfold since 1994 to $316 billion a year.
During the last decade, the peso, as the most liquid emerging market currency, has been a proxy bet for all emerging markets and risky investments like stocks, but is now caught in a downward spiral due to Mexico's U.S. links.
"Is this a paradigm shift? I'm scared," said Alfredo Puig, a currency trader at Vector in Monterrey, Mexico. "I look at the stock markets, and there is no panic in the world. But in the peso, there is panic."
The peso diverged from rising U.S. stocks for the second day in a row. After its two-day rout, the peso has become the worst performing major currency this year, displacing the British pound.
Losses deepened after Canadian officials said the country could fall back on a free-trade agreement that excludes Mexico if Trump follows through on his threats.
The dollar has risen about 12.6 percent against the peso in the last two days, its biggest gain since a Mexican 1994-1995 devaluation.
The peso is on track to post its worst year since 2008. The dollar has strengthened about 19.6 percent against the peso, even more than a nearly 17 percent gain for all of 2015.
Mexico's IPC stock index sank 4.6 percent in its biggest one day-drop in five years, closing at its lowest since late June. Auto parts maker and exporter Nemak lost more than 8 percent.
Citigroup strategist Dirk Willer said he expected the peso, long a bellwether for investor sentiment about the U.S. election, to keep weakening and range between 21 and 22 per dollar until it is clear what trade policies Trump will enact.
"It will be very hard for the peso to rally until you get some clarity on whether Trump really means business," Willer said.
In the run-up to the election, a Reuters poll had forecast a Trump victory would knock the peso to around 21 per dollar.
Mexico chose not to intervene to stem peso losses the morning after Trump's victory, a move many analysts had expected, although the central bank may raise interest rates next week for the fourth time this year.
The yield on the country's benchmark 10-year peso bond shot up 48 basis points to bid at 7.07 percent, its highest since mid-2011. Yield on the 10-year bond has spiked 91 basis points in the last two days, its biggest two-day jump since the crash of October 2008.
In recent years foreign investors significantly increased their holdings of local currency debt to 2.014 trillion pesos ($98 billion) as of Oct. 31, according to the latest central bank data.
If foreign investors begin to dump those bonds, it could accelerate the peso's losses as they buy dollars instead.
Mexico's Finance Ministry said it would cut the amount of long-term peso bonds it would offer during the rest of the fourth quarter due to the increase in market volatility.
($1 = 20.4600 Mexican pesos)