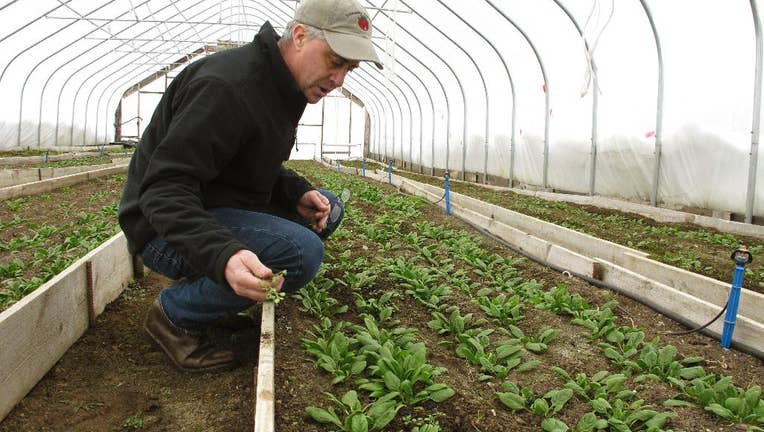 Demand driven by the farm-to-table movement knows no seasons. So farmers in colder areas of the country are increasingly using greenhouses and similar structures to meet wintertime demand for local produce.
The federal government helped spur the growth in winter farming by providing financial and technical assistance to farmers to install high tunnels. Those are unheated greenhouse-like structures that are used to extend the growing season, protect crops from harsh conditions and reduce energy use.
Between 2010 and 2016, the U.S. Department of Agriculture helped producers construct more than 15,000 high tunnels around the country. Alaska has the most.
Rohwer's Farm in Pleasant View, Colorado, got its first high tunnel that way. It has added two more in which it grows kale, lettuce, carrots, arugula and bok choy in the winter.