Fannie Mae says over 36,000 homes in its portfolio in Harvey's path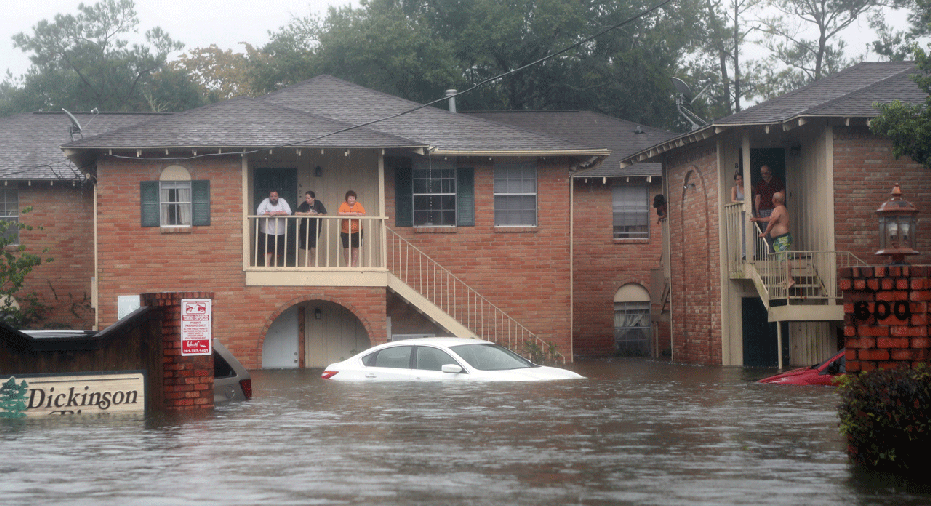 Fannie Mae said on Monday 36,583 single-family homes whose mortgages it guarantees were in the initial impact area of Harvey, the most powerful storm to hit Texas in more than 50 years.
These homes in Harvey's path have about $5.1 billion in unpaid principal balance, the mortgage finance agency said.
"While the situation on the ground remains uncertain, areas impacted are subject to change. Based on the rainfall totals and flooding reports we are expanding this impact zone," Fannie said in a statement.
Under Fannie Mae's disaster relief guidelines, a mortgage servicer may suspend or reduce a homeowner's mortgage payments for up to 90 days if it believes a natural disaster has adversely affected the value and habitability of the property.
The same criteria can apply if a natural disaster has temporarily had an impact on the homeowner's ability to make mortgage payments.
Harvey has resulted in the death of at least two people and heavy flooding is forecast for several more days. More than 30,000 people are expected to be placed temporarily in shelters, FEMA Administrator Brock Long said.
(Reporting by Richard Leong; Editing by Chizu Nomiyama and W Simon)