Fan of the "Conscious Capitalism" Movement? Then You'll Love These 3 Stocks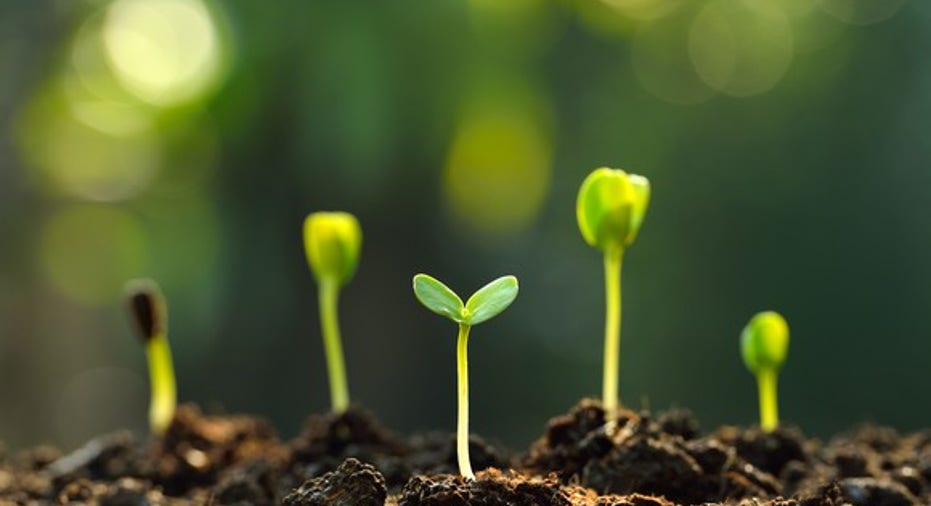 Image source: Getty Images.
"Conscious capitalism" is built on the idea that businesses can "do well by doing good," and it's a movement that has become increasingly popular in recent years.
In order to spotlight socially responsible companies that could also make for good investments, we asked three Motley Fool contributors to profile a company that fits an aspect of the conscious capitalism mold and deserves the attention of investors. Read on to learn why Starbucks (NASDAQ: SBUX), Chipotle (NYSE: CMG), and The Container Store Group (NYSE: TCS)made the list.
Brewing up an employee-friendly workplace
Dan Caplinger(Starbucks): For some companies, conscious capitalism means taking care of employees, and Starbucks has earned itself both praise and controversy for some of its corporate practices for its baristas and other employees. The company introduced its Starbucks College Achievement Plan in 2014, offering full- and part-time employees the opportunity to get reimbursements for up to four years' worth of college tuition at the online program of Arizona State University. In addition, other employee benefit programs are available, such as a restricted stock unit participation program that fully vests within two years.
More broadly, Starbucks has sought to help disadvantaged populations with its hiring practices. Most recently, the coffee giant said it would hire displaced refugees in its global stores, seeking to employ 10,000 refugees by 2022. Previous campaigns have included goals of hiring 10,000 veterans and military spouses by next year, and the company already succeeded with hiring 36,000 young adults between 16 and 24 in its youth-hiring program.
Some skeptics argue that Starbucks' efforts in how it deals with employees is self-serving, and indeed, to some extent, employees are more likely to stay and keep the company's turnover rate low if they're treated well. However, capitalism is still a part of conscious capitalism, and Starbucks' financial results should, in the end, bear out whether the coffee giant's efforts are worth the cost.
The recovery looks real for Chipotle
Jason Hall(Chipotle Mexican Grill, Inc.): Over the past 17 months, Chipotle investors have seen nearly half of their investment value evaporate as the company has struggled with the fallout from multiple foodborne illness events.But it's looking like -- at least if what management told us in early February holds true -- customers are starting to return in droves.
When Chipotle reported fourth-quarter and full-year earnings on Feb. 2, the company announced that two very important things had occurred. The first was that total sales grew in the fourth quarter, the first time in a year the company reported revenue growth. The second could very well be even more important: CEO Steve Ells said that, even though comps -- sales at restaurants open more than one year -- fell 4.8% over the entire quarter, they actually climbed sharply in December, and through January to start fiscal 2017.
And it wasn't just a little jump. According to Ells' comments, comps increased 14.7% in December, and then accelerated with 24.6% growth in January. Yes, those comps are against very ugly months from a year ago, but it's still a clear sign that the company's customers are indeed returning, especially since all but 2% of the comps growth was increased orders, not higher prices.
Chipotle has long been a leader in conscious capitalism with efforts including sustainable sourcing, good pay and benefits, and a focus on simple, healthy eating. And now with customers starting to come back, it looks like an excellent time to invest in this great company, too.
Employees like The Container Store
Keith Noonan(The Container Store Group):Founded by conscious capitalism evangelist Kip Tindell, The Container Store Group is a retail company that specializes in storage and organization products and has a reputation for being one of the industry's best employers. The chain pays its roughly 6,000 workers an average of $48,000 annually -- more than double the industry average wage of $22,000 annually, and it also goes above and beyond to make sure its workers are well-trained.
First-year, full-time employees at Container Store will undergo 263 hours of training, while the average retail worker will have just eight hours of training. This "employee-first" approach has helped earn the company a spot onFortune's "100 Best Companies to Work For" list for 17 years running, with the chain coming in at No. 14 last year.
In addition to being notable for its employee-friendly brand of conscious capitalism,The Container Store also stands out as a potential value play. The company's beaten-down stock trades at a nearly 90% discount from its closing price on the day of its 2013 IPO, and its price-to-sales ratio sits at 0.23.
The company is valued at roughly 19 times forward earnings estimates, and analysts are anticipating that the company's earnings will grow roughly 47% over the next five years. Missing that target wouldn't be shocking, but the company is valued at less than a quarter of its trailing sales, so the potential upside looks bigger than the risk at this point.
10 stocks we like better than Chipotle Mexican GrillWhen investing geniuses David and Tom Gardner have a stock tip, it can pay to listen. After all, the newsletter they have run for over a decade, Motley Fool Stock Advisor, has tripled the market.*
David and Tom just revealed what they believe are the 10 best stocks for investors to buy right now...and Chipotle Mexican Grill wasn't one of them! That's right -- they think these 10 stocks are even better buys.
Click here to learn about these picks!
*Stock Advisor returns as of February 6, 2017.
Dan Caplinger owns shares of Starbucks. Jason Hall owns shares of Chipotle Mexican Grill, Starbucks, and The Container Store Group. Keith Noonan has no position in any stocks mentioned. The Motley Fool owns shares of and recommends Chipotle Mexican Grill and Starbucks. The Motley Fool owns shares of The Container Store Group. The Motley Fool has a disclosure policy.