Falling Costs and Improving Volumes Push Alliance Resource Partners, L.P.'s Results and Guidance Upward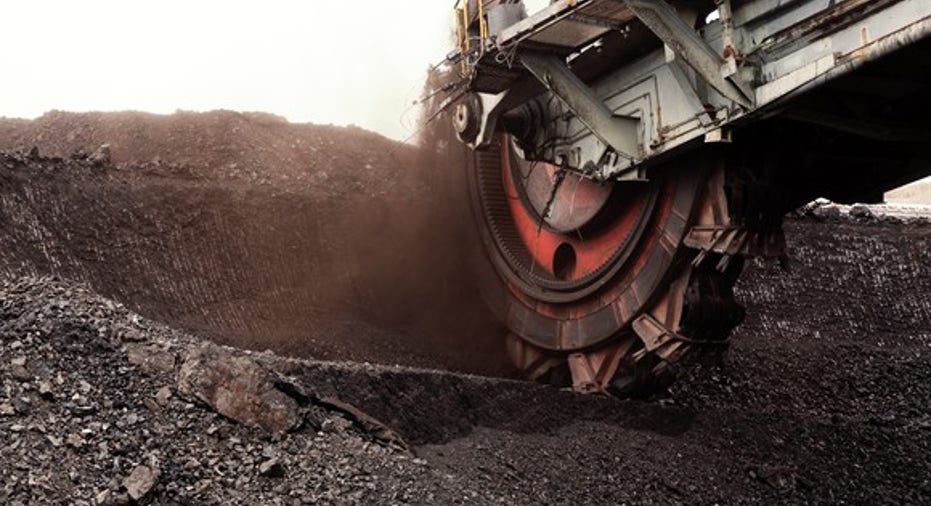 The coal market continues to show signs of life, which is driving volume growth for coal MLP Alliance Resource Partners (NASDAQ: ARLP). Those higher volumes, when combined with its cost containment efforts fueled significantly higher earnings for the company and its general partner,Alliance Holdings GP (NASDAQ: AHGP). With those trends showing no signs of abating, the company is growing more confident in its ability to deliver improving future results. That's clear by its decision to boost full-year guidance and hint to investors that it's starting to think about restarting distribution growth.
Alliance Resource Partners results: The raw numbers
| Metric | Q1 2017 | Q1 2016 | Year-Over-Year Change |
| --- | --- | --- | --- |
| Revenue | $438.7 million | $401.3 million | 9.3% |
| Distributable cash flow | $126.7 million | $75.5 million | 67.8% |
| Distribution coverage ratio | 2.38 | 0.85 | 180% |
Data source: Alliance Resource Partners.
Image source: Getty Images.
What happened with Alliance Resource Partners this quarter?
Alliance Resource Partners continues to benefit from an improving coal market and falling costs.
Revenue jumped thanks to a 28.9% improvement in total coal volumes sold in the quarter, which came in at 9.6 million tons. That more than offset a 15.2% decline in the average coal price per ton, which slumped to $45.65 per ton as a result of the continued roll-off of legacy sales contracts.
Meanwhile, operating expenses dipped 0.3% versus last year while general and administrative expenses fell 7%, which when combined with higher volumes, helped fuel a 35.6% rebound in segment adjusted EBITDA, propelling it to $193.7 million.
The combination of higher volumes and lower costs also drove up distributable cash flow, which rose sharply versus the year-ago period and when combined with a lower distribution than last year, drove a significant improvement in the company's coverage ratio.
What management had to say
CEO Joseph Craft commented on the quarter by saying:
As Craft points out, the first quarter was a busy one for the company. On the operational front, Alliance continues to benefit from a focus on producing from its lowest-cost mines, which is helping offset weaker pricing as legacy coal sales contracts expire. Meanwhile, the company has been able to secure new contracts to lock in future output, which provides a bit more clarity on revenue and cash flow. Because of that clarity, as well as the move to raise cash and shore up its balance sheet, Alliance Resource Partners believes it's in the position to start boosting the distribution again, which should lead to a higher payout at Alliance Holdings GP as well.
Looking forward
Alliance's optimism is fueled by the continued improvements in the coal market, with the company expecting that buying from utilities will pick up later this year. As a result, Alliance anticipates selling more coal than initially expected, which caused it to boost the full-year sales forecast to 38.5-39.5 million tons, up from last quarter's guidance of 37.9-39.2 million tons. Those higher sales volumes should push EBITDA up to a range of $605 million to $645 million, up from its prior guidance of $550 million to $615 million.
10 stocks we like better than Alliance Resource PartnersWhen investing geniuses David and Tom Gardner have a stock tip, it can pay to listen. After all, the newsletter they have run for over a decade, Motley Fool Stock Advisor, has tripled the market.*
David and Tom just revealed what they believe are the 10 best stocks for investors to buy right now... and Alliance Resource Partners wasn't one of them! That's right -- they think these 10 stocks are even better buys.
Click here to learn about these picks!
*Stock Advisor returns as of April 3, 2017
Matt DiLallo has no position in any stocks mentioned. The Motley Fool recommends Alliance Resource Partners. The Motley Fool has a disclosure policy.