Fading Worries Fueled Plains All American Pipeline Partners, L.P.'s 12% Rally in June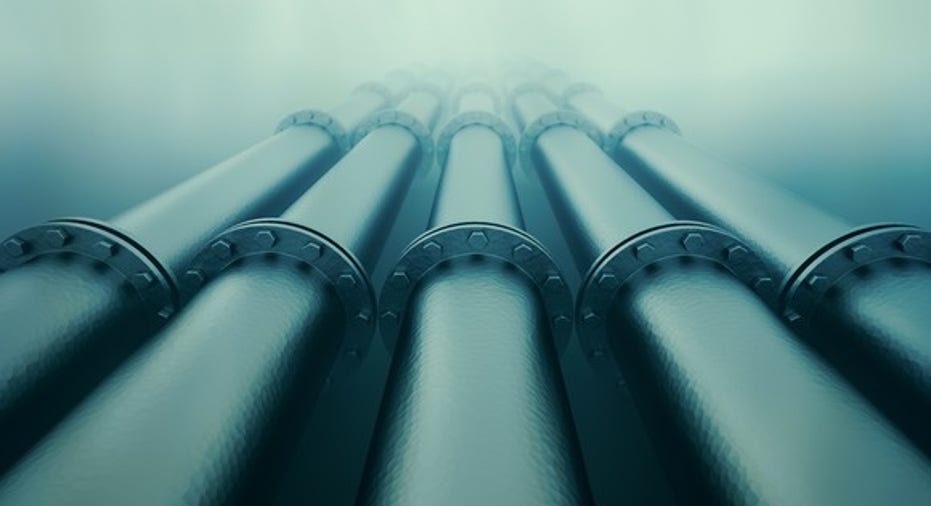 Image source: Getty Images.
What: Units of Plains All American Pipeline Partners rebounded in May, ending the month up 11.9%. That rally drove its general partner up as well, with Plains GP Holdings closing the month up nearly 5%.
So what: There was not much, if any, news to fuel Plains All American Pipeline's rally last month. The only remotely related news was Holly Energy Partners' acquisition of a 50% interest in the owner of Cheyenne Pipeline for $42.5 million. That news is semi-related because Plains All American Pipeline owns the other half of the Cheyenne Pipeline, so it puts a firm value on that oil pipeline. Further, the transaction also gives investors another data point to value pipeline assets, which have been weighed down by the oil market downturn.
That news aside, the more likely catalyst fueling Plains' rise in June was fading worries about its future. Investors had been worrying that Plains GP Holdings and Plains All American Pipeline would consolidate, with the general partner folding in its MLP. Such a consolidation would be a continuation of a trend within the sector over the past few years. However, investors feared a similar move by Plains would likely result in a significant reduction in the distribution. Those worries had been weighing on the company since its Analyst Day in late May after the company said it was considering all of its options. That said, the consolidation worries seemed to fade away in June as the oil and credit markets continued to heal. With both markets seemingly on the upswing, investors are not as worried that Plains will need to consolidate.
Now what: While the pressure on Plains is starting to go away, the company still needs to decide its strategy going forward. Because of the uncertainty surrounding the company, it's tough for investors to get too excited about Plains until it unveils its new approach.
The article Fading Worries Fueled Plains All American Pipeline Partners, L.P.'s 12% Rally in June originally appeared on Fool.com.
Matt DiLallo has no position in any stocks mentioned. The Motley Fool has no position in any of the stocks mentioned. Try any of our Foolish newsletter services free for 30 days. We Fools may not all hold the same opinions, but we all believe that considering a diverse range of insights makes us better investors. The Motley Fool has a disclosure policy.
Copyright 1995 - 2016 The Motley Fool, LLC. All rights reserved. The Motley Fool has a disclosure policy.