Facebook's New App Won't Kill Snap Stock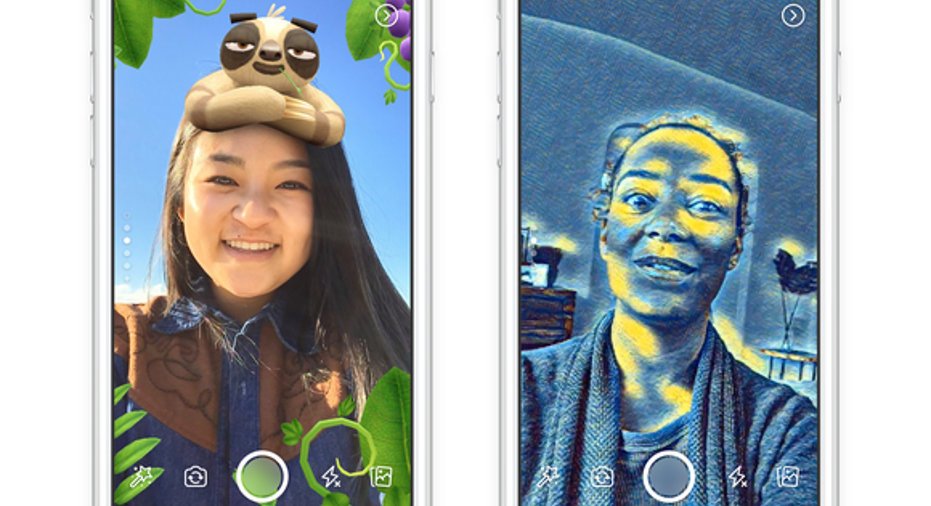 Shares ofSnap, Inc. (NYSE: SNAP)took a breather on Tuesday, just as Facebook (NASDAQ: FB) updated its app with new Snapchat-like features. Whether you see Facebook's move as validation of Snapchat or a threat depends on which camp you're in when it comes to Snap stock. Bulls may find Facebook's push for Snapchat's millennials flattering. Bears see it as the beginning of the end.
We know what Mr. Market thinks, since it sent the shares lower on Tuesday. However, Snap stock had alsosoared 22% in the previous six trading days. A small step back after a spirited rally isn't the end of the world.
Image source: Facebook.
Poke a hornet's nest
Facebook Stories is a new feature that lets users share multiple photos and videos as a customized slideshow atop the News Feed. The digital clips are shared with friends for 24 hours or they can be posted on the user's timeline. Snapchatters have been able to do this for some time, and Facebook's new Direct feature gives folks the ability to share individual media items with specific friends for a limited time.
The attack on Snap doesn't end there. Facebook's updated app also comes with a newin-app camera, featuring Camera Effects, which lets Facebook users addmasks, frames, and interactive filters to their digital photos and videos. Facebook is no stranger to snapshot filters, and even the new iPhone ad is all about slapping virtual stickers on things. Facebook is partnering with major entertainment brands, likely cashing in on the phenomenon in more ways than one.
Facebook reaches a much larger audience than Snapchat, and many of the 1.86 billion monthly active users on Facebook may not even be familiar with the platform that it's trying to copy. This may seem problematic for Snap, but it doesn't have to be. As popular as Facebook may be with most age groups, Snapchat is the social media hub of choice for younger users. One can argue that Facebook introducing these features will ease the learning curve for users who eventually try Snapchat. As Snap's current user base ages, why can't it keep them as it continues to woo even younger users? Facebook realizes that Snap's hold on young millennials is an issue, as that's the only reason to hop in with a me-too product.
Drexel Hamilton analyst Brian White issued a new note on Tuesday arguing that Snap should be bought on any weakness as a result of Facebook's app update. He sees Facebook's entry through a Snap bull's spectacles -- or Spectacles, as an endorsement of Snapchat's creative vision. He's sticking with the $30 price target on Snap stock that he initiated last week. Facebook is clearly here to eat at Snap, but White doesn't seem to think that it's necessarily a bad thing for Snap stock bulls.
10 stocks we like better than FacebookWhen investing geniuses David and Tom Gardner have a stock tip, it can pay to listen. After all, the newsletter they have run for over a decade, Motley Fool Stock Advisor, has tripled the market.*
David and Tom just revealed what they believe are the 10 best stocks for investors to buy right now... and Facebook wasn't one of them! That's right -- they think these 10 stocks are even better buys.
Click here to learn about these picks!
*Stock Advisor returns as of February 6, 2017
Rick Munarriz has no position in any stocks mentioned. The Motley Fool owns shares of and recommends Facebook. The Motley Fool has a disclosure policy.