Facebook's Mobile Users Will Soon Be Watching More Full-Screen Video Ads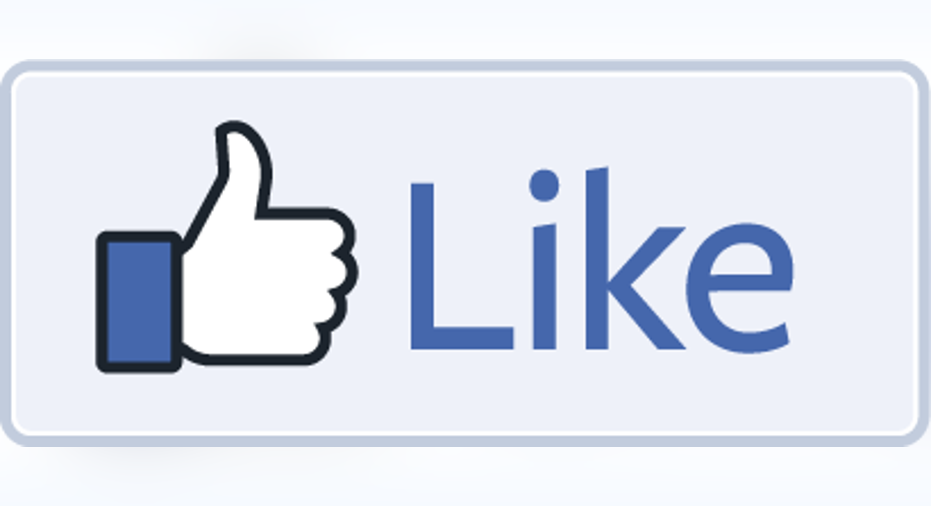 Source: www.facebookbrand.com.
If they haven't yet, Facebook users will soon start seeing more immersive, full-screen video and interactive ads in their mobile app.
The social network launched its new "Canvas" ad platform late last month, giving advertisers a new tool to reach potential customers, while also keeping those would-be customers inside the Facebook platform rather than on the respective companies' mobile sites.
These immersive ads take over the full screen, and they can include video, text, still images, and interactive features -- a bit like like a scaled-down mobile website served up inside the Facebook app.
The whole-screen takeover may offend some users, at least at first. "Facebook Ads Are About to Get a Lot More Annoying" was the headline Fortune chose for its Feb. 26 article looking at the new platform. (It's unclear what author Valentina Zarya's objections were, however, other than that the ads take over your whole screen.)
But Facebook believes it will ultimately lead to a better user experience. The company says it developed Canvas in an effort to combat some of the more frustrating aspects of modern digital ads.
These ads load fastThe first of those is load time. When a user clicks on a traditional ad and is directed to a website, there's an even chance that site will take more than five seconds to load on a smartphone screen, Facebook says.
That creates "a disjointed and frustrating experience for people," the company says. So frustrating, in fact, that roughly two of every five users abandon the site before it fully loads on their device.
The Canvas ads load remarkably fast in-app -- up to 10 times faster than typical Internet load times. Facebook claims a load time of less than a second, even in areas where there is only 2G wireless service.
That means more users are actually seeing the ads. And getting users past those first few seconds is crucial to getting them to stay through the rest of the ad.
With Canvas, Facebook is probably banking that the hyper-fast load times of the ads improve the user experience enough to make up for any potential annoyance of having the ad appear across your device screen. And since the ads will load only after the user has taken action to tap an item in his or her feed, the user is expecting something more to load on the screen.
Users tap ads, and Canvas takes over the screen. Source: canvas.facebook.com.
Advertisers get features, flexibilityFor advertisers, Canvas will offer a number of desirable features. The first is that the ads are easy to build and offer companies a number of options to incorporate video, still images, text, and buttons that can allow them to tap for details, sign up for more information, visit a company website, and so on.
It also provides advertisers with tools to measure the effectiveness of their Canvas spots. Facebook shares how long, on average, users spend viewing and interacting with a company's Canvas ads, as well as the percentage of the actual ad that users are seeing.
Both of these metrics can help guide advertisers in building more interesting and effective ads.
Some companies are already using the toolsFacebook developed the Canvas platform by working directly with advertisers, and its website boasts of a few early successes from those larger companies that had a chance to try out the Canvas platform. They include Coca-Cola, which used canvas ads to promote the release of its aluminum bottles, and built ads that kept people watching for an average 18 seconds.
The computer maker ASUS used Canvas to build an ad for the holiday season that held onto viewers for an average 12 seconds but delivered some 42% more views than the traditional Web ads, Facebook says. Lowe's built Canvas ads that focused on do-it-yourself home-improvement projects and netted an average view time of 28 seconds -- roughly the full length of a TV spot -- Facebook says.
Not a game-changer, but a valuable additionIn Canvas, Facebook is essentially trying to please three parties: users, advertisers, and ultimately investors. If it can use its in-app technologies to make these more immersive ads a more pleasant experience than the alternative, that's good for users. If they continue watching and interacting with the ads, it's good for advertisers.
Canvas is just one more tool in Facebook's growing and ever-developing collection of advertising options. But it marks important progress and would appear to highlight the company's twin goals of appealing to advertisers while improving the experience for its more than 1 billion daily users.
The article Facebook's Mobile Users Will Soon Be Watching More Full-Screen Video Ads originally appeared on Fool.com.
John-Erik Koslosky owns shares of Facebook. The Motley Fool owns shares of and recommends Facebook. The Motley Fool recommends Coca-Cola. Try any of our Foolish newsletter services free for 30 days. We Fools may not all hold the same opinions, but we all believe that considering a diverse range of insights makes us better investors. The Motley Fool has a disclosure policy.
Copyright 1995 - 2016 The Motley Fool, LLC. All rights reserved. The Motley Fool has a disclosure policy.