Facebook Stock Split: How It Will Work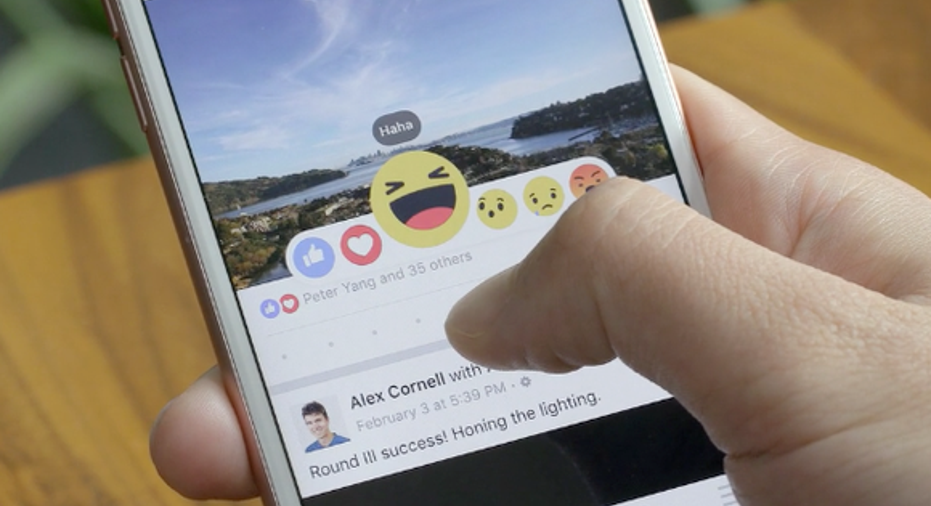 Facebook's proposed stock split came back into focus on Monday at the social network's annual shareholder meeting after investors approved to issue 5.7 million shares of its new Class C stock. Here's everything you need to know about the upcoming stock split.
Facebook app. Image source: Facebook.
How will it work?
The proposed Facebook stock split will essentially end up looking like a 3:1 stock split as far as the price of Facebook shares go. But the split is actually more complicated than this.
Facebook will pay out a one-time dividend of two new Class C shares for every Class A share. The new Class C shares will trade under a new stock symbol and have the same economic rights as Class A shares.
Where the new Class C shares will differ from Class A shares, however, is their voting power. The new Class C shares are non-voting shares. Class A shares, on the other hand, have a right to one vote -- and they will keep this voting power after the split.
Facebook's stock split will similarly impact Class B shares, or shares owned by insiders that have rights to 10 votes per share instead of the one vote Class A shares are privileged to. So, every Class B share will also be allotted two new Class C shares, which will each have the same economic value as Class B shares.
Why?
The stock split is purposed to help Facebook CEO Mark Zuckerberg maintain voting power even as he and his wife keep a commitment they made at the end of last year to give away 99% of their Facebook shares throughout their lives. The donations, which Zuckerberg said will not amount to more than $1 billion each year, would have diluted their ownership over time since Class B shares are converted to Class A shares when they are donated. But this new stock split, along with its non-voting Class C shares, means Zuckerberg can continue making his donations without losing his majority control of the company.
Facebook CEO Mark Zuckerberg and his wife announce plans to give away 99% of their Facebook stock. Image source: Facebook.
What does it mean for investors?
There are a number of key takeaways for investors worth emphasizing:
1. Economic value remains the same. The total economic value of investor holdings after the stock split will remain the same. This value will simply be split into two non-voting Class C shares and one voting Class A share. For example, if the split occurs when Facebook shares are trading at $113, investors will have two Class C shares worth about $37.66 and one Class A share worth about $37.66.
2. Outside investors' voting power is unchanged. Investors will still have the same voting power after the split as they had before it.
3. Zuckerberg can continue doing what he wants. For Facebook shareholders who are fans of Zuckerberg's leadership, this split is great news. It means the CEO can maintain his control over the company even as he continues giving his wealth away, enabling him to continue making the long-term-oriented investment decisions that have made the social network so successful in the past without having to worry about pressure from investors.
Mark Zuckerberg. Image source: Facebook.
4. Zuckerberg plans to stick around. Facebook's decision to propose such a stock split highlights the founder's vigor to maintain control of major company decisions far into the future. To this end, the CEO confirmed his intentions to stick around during the meeting on Monday.
"I plan on being involved in and running Facebook for a very long time," Zuckerberg said during the annual shareholder meeting (via Los Angeles Times), signifying his plans to continue as CEO for many years.
Given Facebook stock's nearly 200% return since the company went public in 2013, including a 40% gain in the last 12 months alone, most Facebook shareholders are likely happy the proposed stock split will protect the Zuckerberg's voting power even as he donates his shares to charity. But if he ever falls out of favor, shareholders won't have any meaningful voting power to stand up against him.
The article Facebook Stock Split: How It Will Work originally appeared on Fool.com.
Daniel Sparks has no position in any stocks mentioned. The Motley Fool owns shares of and recommends Facebook. Try any of our Foolish newsletter services free for 30 days. We Fools may not all hold the same opinions, but we all believe that considering a diverse range of insights makes us better investors. The Motley Fool has a disclosure policy.
Copyright 1995 - 2016 The Motley Fool, LLC. All rights reserved. The Motley Fool has a disclosure policy.