Facebook Shares Tumble Below $30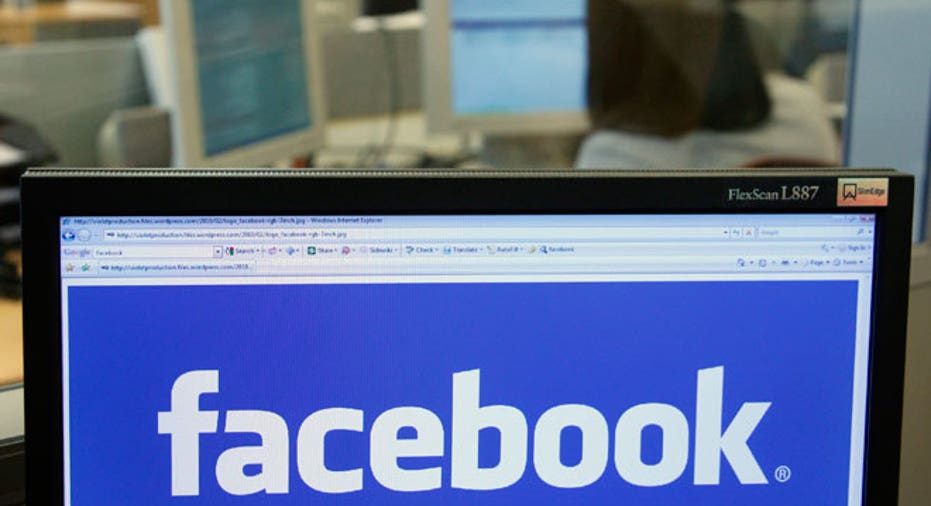 Facebook's (NASDAQ:FB) shares tumbled nearly 10% on Tuesday as investors continue to hammer away at the social media giant's valuation.
With the stock trading below the psychologically important $30 level for the first time since the shares debuted on the Nasdaq Stock Market earlier this month, Facebook's market value stood at about $61 billion, down from $104 billion at its IPO price of $38 a share.
Analysts said there's nothing stopping the shares from falling even further.
"Facebook is still not cheap," said Scott Sweet of the IPO Boutique, a research firm.
Sweet pointed out that even at the diminished stock price Facebook's trailing price to earnings ratio is 75, or four times higher than Google's (NASDAQ:GOOG) trailing PE ratio of 18.
The shares closed down $3.07, or 9.62%, at $28.84.
Meanwhile, options trading debuted in the embattled stock, shedding some light on where investors see the stock price headed. And it's all over the place.
The derivatives, essentially a contract to buy the stock at a later price, show that bullish investors see Facebook's shares trading as high as $65 by January 2014. On the other hand, some bears are betting the stock will fall to at least $5 by the same date.
The largest number of options trades see Facebook slipping a bit more over the summer, hitting $25 share price by mid-July.
In all, more than 360,000 options contracts changed hands, with more than half of those in so-called put options, which are bets that Facebook shares will continue to lose value.
Sweet said he doubts the stock price will level off until after investigations launched by the Nasdaq and the Securities and Exchange Commission conclude whether anything improper occurred related to Facebook's botched IPO. As it stands, new lawsuits are filed each day by investors who feel they were burned by the deal.
Early trading was mishandled by the Nasdaq, which left some investors with shares they either didn't want or felt they had paid too much for. Reports surfaced later that analysts at Morgan Stanley (NYSE:MS), the lead underwriter for the IPO, had tipped off favored clients with warnings that Facebook's growth would slow in the coming years. Morgan Stanley has denied doing anything wrong.
Sweet said all these factors could prevent Facebook from hitting a bottom anytime soon.
"There's no catalyst out there to rush to buy Facebook right now," he said.
Speculation holds that much of the current selling is likely by lots of first-time retail investors who bought Facebook shares amid the hype and hoped to make a killing but are now panicking and getting out.