Facebook security chief plans to step down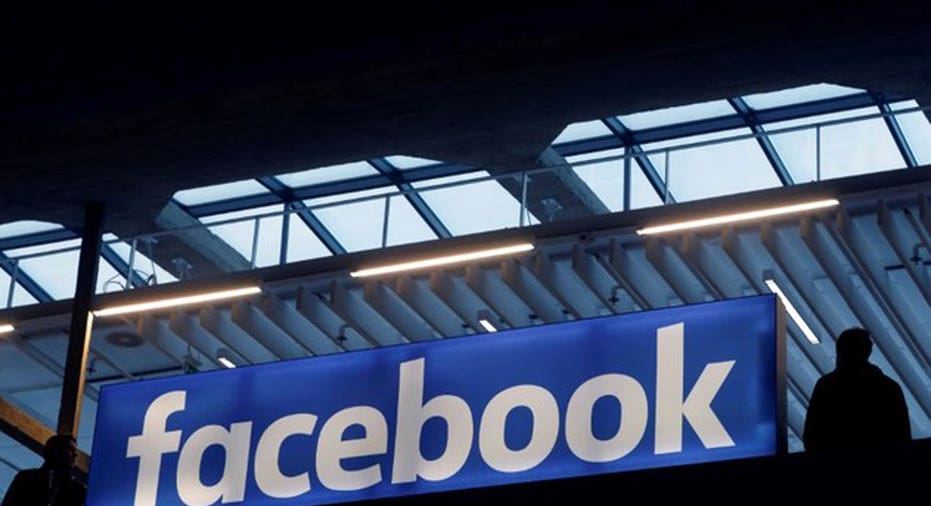 Facebook's security chief, Alex Stamos, plans to step down from the embattled social-media company this year, people familiar with the matter said, following clashes with policy executives and an internal reorganization that whittled down his responsibilities.
Since the 2016 U.S. presidential election, Mr. Stamos has been at the center of Facebook's response to Russian efforts to manipulate public discourse using its platform. He and other security officials often argued that Facebook should publicly disclose more details about the Russian efforts, a stance often at odds with the more cautious approach advocated by Facebook's policy team, overseen by Chief Operating Officer Sheryl Sandberg, people familiar with the internal deliberations said.
In January, the bulk of Mr. Stamos's security team was moved to groups managed by other executives, the people said. That helped prompt his decision to step down, which Mr. Stamos has told associates he plans to do in August, they said.
Mr. Stamos posted a message on Twitter late Monday saying: "Despite the rumors, I'm still fully engaged with my work at Facebook. It's true that my role did change. I'm currently spending more time exploring emerging security risks and working on election security." He didn't address if he planned to step down from Facebook in the future.
A Facebook spokesman described Mr. Stamos as a "valued member of the team" without addressing the security chief's planned departure, which was reported Monday by the New York Times.
Mr. Stamos has been Facebook's chief security officer since June 2015. He raised the alarm inside Facebook about Russian activity a month after the 2016 election by sending a memo to Chief Executive Mark Zuckerberg and other top officials saying that Russia had run an information operation campaign on the platform, The Wall Street Journal reported this month.
Last spring, Mr. Stamos's team pushed to mention Russia's role in a report published last April about information operations on Facebook, but his team was overruled, the Journal previously reported.
It wasn't until September that Facebook officials said Russian-backed actors were behind manipulation efforts on its platform during and after the election.
A year ago, Mr. Stamos often informed employees about Facebook's efforts to bolster its platform, but he was less visible internally in recent months, according to people familiar with the matter. Another executive responsible for safety and security at Facebook, Guy Rosen, started discussing those efforts instead, the people said.
In January, most of the security team was moved under Jay Parikh, who oversees Facebook's engineering and infrastructure teams, and Mr. Rosen, who now also runs Facebook's community operations division, the people said.
Mr. Stamos was left in charge of Facebook's red team, a group of security professionals who conduct test cyberattacks on its infrastructure to evaluate its resilience, where he was working on protecting Facebook from future election interference campaigns.
News of Mr. Stamos's planned departure comes as Facebook is confronting a new crisis over how it dealt with possible improper access and handling of user information by data-analysis firm Cambridge Analytica. Mr. Stamos weighed in on the controversy Saturday on Twitter, lamenting the difficulty for Facebook executives to weigh in on such complex issues publicly "in this media environment."
Mr. Stamos is no stranger to Russian cyberattacks. He was security chief at Yahoo during the largest security breach in history. That breach, involving 3 billion user accounts, was eventually linked to the Russian government, according to U.S. authorities. Russia has denied involvement.
For Facebook, Mr. Stamos's departure would be "a blow," said Thomas Rid, a professor of strategic studies at Johns Hopkins University. "It's hard to think of a senior executive who works on security at any major technology company who has a better reputation," he said.
Although Mr. Stamos was Facebook's security chief during a time when the company's platform was widely misused, Mr. Rid gave Mr. Stamos credit for being candid about Facebook's problems.
"Facebook has gotten a lot of bad press, but let's also give them more credit for being more open than any other tech company in their space," Mr. Rid said.
Write to Deepa Seetharaman at Deepa.Seetharaman@wsj.com and Robert McMillan at Robert.Mcmillan@wsj.com