Facebook Pitches Oculus Rift PC Bundle for Gamers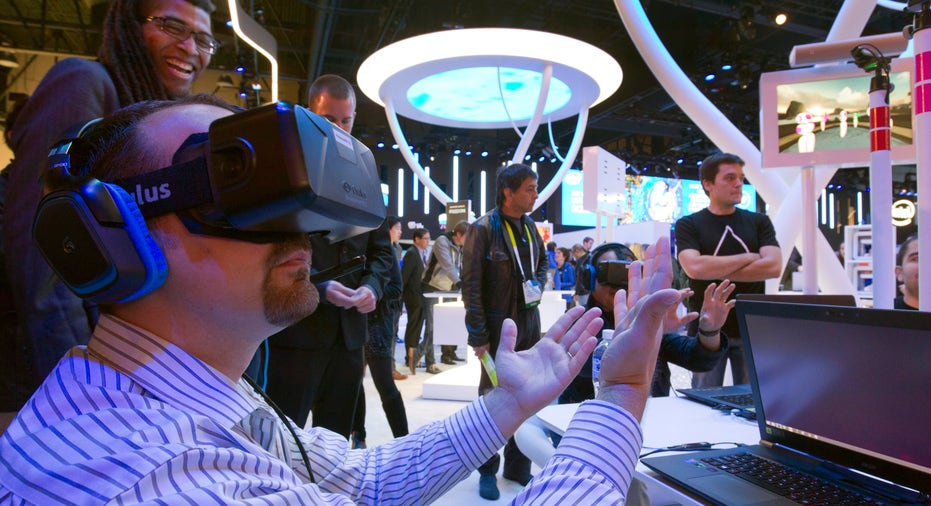 Facebook (NASDAQ:FB), one of the companies leading the charge in virtual reality, is taking pre-orders for Oculus Rift computer bundles in hopes of attracting devout gamers.
The $1,499 bundles, which are available to order starting Tuesday, include an Oculus Rift headset plus two games, a remote and a PC powerful enough to work with the device. Dell, its gaming brand Alienware and Asus are providing the PCs.
Thanks to a partnership with Microsoft (NASDAQ:MSFT), each Oculus Rift unit will also be shipped with an Xbox controller. The Xbox One can stream games to the headset, and compatible Windows 10 PCs also support the Rift.
Orders can be placed through Amazon.com (NASDAQ:AMZN), Best Buy (NYSE:BBY) and the Microsoft Store. Oculus VR began accepting pre-orders for the $599 Rift last month. Shipments are scheduled to begin March 28.
The headset and PC bundle from Facebook is designed as an all-in-one option for gamers. Compatibility is a key issue for early adopters because virtual reality images work best at 90 frames per second, while a traditional video game runs at 30 frames per second. The Oculus Rift also requires certain processing power and memory.
Chip maker Nvidia (NASDAQ:NDVA) believes only 13 million PCs worldwide are equipped with the necessary graphics power. That equates to less than 1% of the estimated 1.46 billion computers in use, according to Gartner. The PC graphics chips that Facebook recommends, either an Nvidia GeForce 970 or AMD Radeon 290, cost at least $300 when sold separately for upgrades to existing PCs.
Meanwhile, game consoles hold the price advantage over virtual reality. The Xbox One and PlayStation 4 are currently going for $350 with a free game included. R.W. Baird believes virtual reality won't enter the mass market until 2017 or 2018 when prices fall below $400.
Oculus and others are also developing a broader selection of games specific to virtual reality devices.
"There already is some very good content. But until there are millions of units out in the market, I don't expect that to be a big industry for folks to be investing a huge amount in 2016," Facebook CEO Mark Zuckerberg said during the company's third-quarter earnings call in November.
The Consumer Technology Association has predicted industry-wide headset sales of 1.2 million units this year. According to Deloitte, revenue from virtual reality software should reach $300 million.
"The market size is really hard to measure right now, but there are a lot of difference measurements," GameStop (NYSE:GME) CEO Paul Raines said in an interview on the FOX Business Network's "Mornings with Maria." "I saw a Goldman Sachs (NYSE:GS) report the other day that said the virtual reality segment will be worth about $80 billion by 2025, so it's a big launch. We're getting ready for it."
Facebook isn't the only player in virtual reality. Taiwan-based smartphone maker HTC will begin accepting orders for its own virtual reality product, the Vive, on Feb. 29. Sony (NYSE:SNE), Alphabet (NASDAQ:GOOGL) and Microsoft are working on virtual-reality platforms as well. Sony's PlayStation VR, which is expected to launch later this year, will be compatible with PlayStation 4 consoles. The Samsung Gear VR, which was created in partnership with Oculus and can be paired with Samsung smartphones, is already on sale for $99.
Raines said GameStop is having discussions with Oculus, HTC and Sony in preparation for the launch of major virtual reality products.
For Facebook, Oculus VR will not be material to financial results this year, Chief Financial Officer Dave Wehner told analysts during a conference call last month. Facebook acquired Oculus VR for $2 billion in 2014.