Facebook IPO Won't Solve Europe's Problems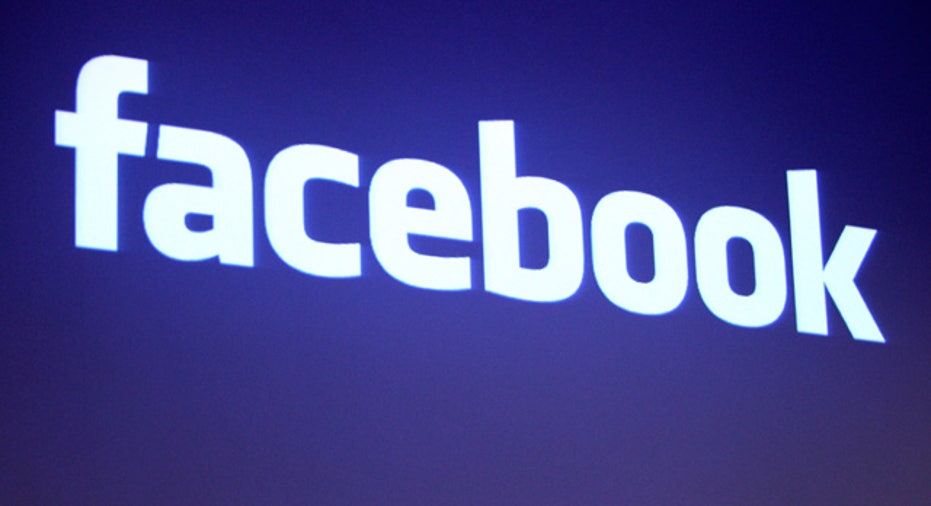 Facebook's initial public offering -- scheduled to price Thursday evening and trade Friday morning -- is undoubtedly the deal of the year. Maybe even the deal of the decade.
But it's not going to make investors forget the dark cloud hanging over Europe's economy.
"There's no question it's the star event of the year, certainly in the IPO market. Will it stop the bleeding in the market? I'm not sure of that," said Peter Cardillo, chief market economist at Rockwell Global Capital.
U.S. stock markets have cooled off in recent weeks as doubts have surfaced over the strength of the economic recovery. After three-straight months of more than 200,000 new jobs, the March and April employment reports were disappointing. And just in the past week Europe has once again emerged as a clear threat to global economic stability.
[pullquote]
Since May 1, when the Dow Jones Industrial average hit 13,330, the market has fallen nearly 600 points, or about 4.5%. On Monday the Dow continued its losing streak, shedding 125.25 points to close at 12,695.35, its lowest close since Jan. 31.
Instability in Europe is the main culprit for investor pessimism, a mood that isn't likely to be altered by a splashy debut from a high-profile technology company led by an enigmatic 28-year-old CEO. Even a company that's used by nearly one billion people.
To be sure, investors love Facebook. Or, to put it more specifically, investors love the Facebook deal.
So much so that the social networking web site announced Tuesday that pre-IPO demand was strong enough to allow Facebook to jack up the proposed price range for its shares to $34-$38 from an earlier range of $28-$35. Using the new range the company will raise $12.1 billion if the shares price at the middle of the range, and the company's market value would stand at $98.6 billion.
Those numbers are startling for a lot of reasons. On the one hand, they illustrate how enthusiastic investors are to get a piece of the most successful Internet company since Google (NASDAQ:GOOG). But the numbers also show how out of whack valuations can become when the investing public becomes enamored with a stock.
Facebook's market capitalization of nearly $100 billion would give it a price-to-earnings ratio five times greater than that of Apple's (NASDAQ:AAPL), arguably the most successful company making things right now.
That disparity between the value the stock market will undoubtedly place on Facebook (temporarily at least) and the real numbers the company reports in its regulatory filings has a lot of people on Wall Street hesitant about making a long-term commitment to the stock.
"The stock's going to open and it's going to go up," predicted Frank Davis, director of sales and trading at Lek Securities, echoing the sentiments of just about everyone.
Davis said the IPO will give investors their first real opportunity to look under the hood of Facebook's engine. "Facebook's gonna come out of the shadows when it goes public. Everybody's gonna get a real good look at what this is all about," he said.
Then he added, "But in a short amount of time is it really worth $100 billion?"
Facebook was famously founded in CEO Mark Zuckerberg's Harvard University dorm room in 2004, when Zuckerberg was not yet 20.
While a stock is worth whatever an investor is willing to pay, a lot of folks on Wall Street have raised doubts as to whether Facebook can continue to grow at the pace it has established over its first eight years in existence. The site now boasts over 900 million users and it has set its sights on untapped markets in China, so anything's possible.
Concerns have also been raised over Zuckerberg's ability to run a giant publicly traded company. Just last month, apparently without consulting anyone, Zuckerberg dropped down $1 billion to purchase photo sharing site Instagram. Both the price tag, which some viewed as excessive, and Zuckerberg's unilateral approach toward such a large deal raised eyebrows.
For these reasons analysts believe the Facebook IPO (the fifth largest ever for a U.S. company, according to Renaissance Capital in Greenwich, Ct.) will occur in its own vacuum. The shares are widely expected to explode out of the gate because it's the most high-profile IPO in a decade, but the long-term viability of the stock remains to be seen.
Check out the short histories of Groupon (NASDAQ:GRPN) and Zynga's (NASDAQ:ZNGA) shares for more on this.
Those inherent doubts about the deal mean it's not expected to act as a catalyst for jump-starting the broader stock market.