Facebook, Inc.'s Impressive 2015 in 3 Charts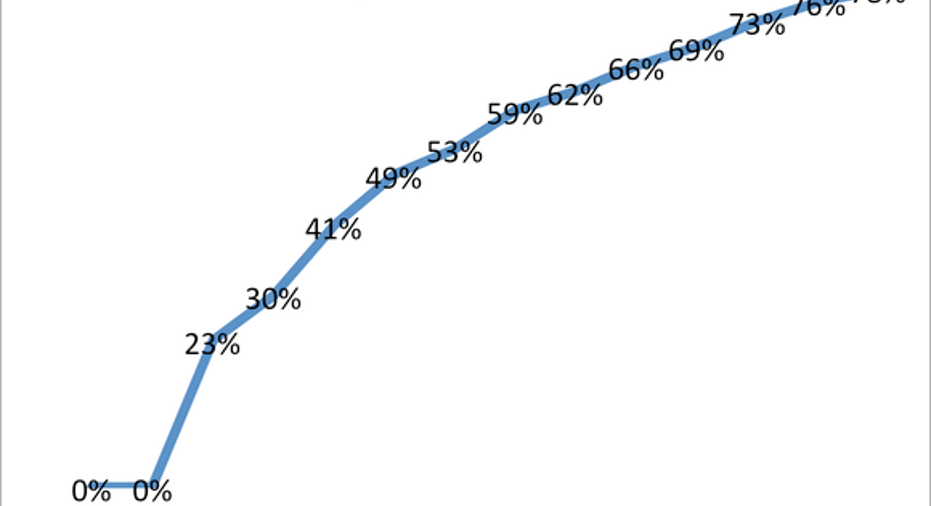 Facebook had another great year in 2015. As the social network surpassed expectations, the stock rose an impressive 34%. Looking back on the year, here are three charts to help illustrate the company's excellent performance.
1. Mobile ad revenue continued to soar. While it may not have been the main driver for the stock in 2015, Facebook's effective monetization of its mobile platform has been a key driver for the stock's overall rise since it went public in 2012. The social network's ability to turn its mobile news feed into a lucrative and compelling advertising medium for marketers has driven rapid growth in mobile advertising revenue for the company and a key catalyst for overall business growth.
This trend continued into 2015 and is evident when examining Facebook's mobile ad revenue as a percentage of total ad revenue. While this figure may not be rising as rapidly as it was when the company first started rolling out mobile ads in 2012 and 2013, it's still steadily increasing.
Data for chart retrieved from SEC filings. Chart source: author.
2. Revenue growth decelerated less than expected. Perhaps one of the most critical drivers for Facebook stock during 2015 could have been the company's better-than-expected revenue growth. Beating analysts estimates for revenue growth in three of the last four quarters, the company has continued growing at wild rates.
Data for chart retrieved from SEC filings. Chart source: author.
Facebook's most recent quarter had the biggest surprise factor of the previous four, with actual revenue more than 3% higher than analysts were predicting.
Notably, this higher-than-expected revenue also put the company's decelerating growth on pause. While investors shouldn't expect Facebook to maintain this growth much longer, it's certainly impressive that the deceleration in revenue growth moderated so significantly in 2015.
Rapidly decelerating revenue growth rates have a tendency to spook investors. Consider Twitter's revenue growth; while higher than Facebook's, a large deceleration from 97% year-over-year growth in the fourth quarter of 2014 to 58% year-over-year growth in the third quarter of 2015 has investors wondering if this steep deceleration in growth rates will persist.
3. User growth remained strong.Facebook also arguably outperformed when it came to user growth. With an astonishing 1.55 billion users today, it has generally maintained the same level of sequential growth in users since the second quarter of 2013. And in Facebook's most recent quarter, sequential growth in monthly active users actually jumped from 3% to 4% -- quite a feat for the world's largest social network.
Data for chart retrieved from SEC filings. Chart source: author.
To illustrate how impressive it is that Facebook managed to grow its monthly active users by 4% sequentially in its most recent quarter, compare this growth to Twitter's. The smaller social network, with 320 million monthly active users, saw its users grow just 1% between Q2 and Q3.
Facebook's excellent execution on these metrics last year, as well as the stock's outperformance, means the pressure is high for Facebook in 2016. Will the social network be able to live up to high investor expectations this year?
The article Facebook, Inc.'s Impressive 2015 in 3 Charts originally appeared on Fool.com.
Daniel Sparks has no position in any stocks mentioned. The Motley Fool owns shares of and recommends Facebook and Twitter. Try any of our Foolish newsletter services free for 30 days. We Fools may not all hold the same opinions, but we all believe that considering a diverse range of insights makes us better investors. The Motley Fool has a disclosure policy.
Copyright 1995 - 2016 The Motley Fool, LLC. All rights reserved. The Motley Fool has a disclosure policy.