Facebook, Inc. Earnings: 3 Questions for Mark Zuckerberg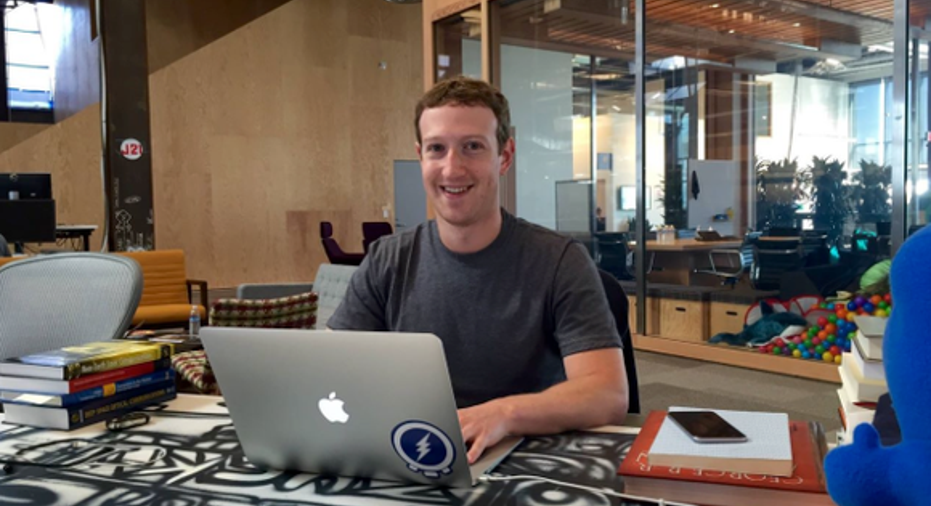 Following its huge fourth quarter, you can bet the pressure is on when Facebook (NASDAQ: FB) reports first-quarter results on Wednesday. While I'll definitely check in on closely followed metrics like revenue, EPS, and members, I'm also interested in ideas and narratives that won't be easily summed up in a quarterly press release. This is why I'll be tuning into the company's first-quarter earnings call next Wednesday after the company reports results.
Here are three topics I hope Facebook CEO Mark Zuckerberg talks about during the call.
Facebook CEO Mark Zuckerberg. Image source: Facebook.
1. Has engagement peaked on Facebook?In Facebook's recent quarters, the company's engagement, which is measured by daily active users as a percentage of monthly active users, appears to have hit a ceiling. In Q4, daily active users amounted to 65% of monthly active users, and engagement has been at this level since the first quarter of 2015.
It's worth noting that engagement on Facebook isn't a problem. With over 1 billion users logging into Facebook on a daily basis, engagement on the platform is clearly one of the social network's strengths.
But it would be useful to get insight into Zuckerberg's long-term vision for engagement on its native platform.
2. How do you view the opportunity in live video?Facebook's first quarter, and the beginning of Q2, have been defined by a rapid rollout of Facebook Live features. It's likely, therefore, that the CEO will discuss Facebook Live at length during the call.
Facebook Live. Image source: Facebook.
A feature enabling users to post and view live video, Facebook Live is another big bet by the company on video. And, considering how important of a driver video has been for Facebook's business, the addition of live-streaming video seems as if it would open the company up to yet another growth opportunity.
Perhaps Zuckerberg will discuss whether or not live video is driving more engagement on the platform, and if he envisions meaningfully monetizing the feature in the future.
3. Is Reactions a success? During Facebook's fourth-quarter earnings call, Zuckerberg promised Facebook would roll out its new Like button, which was still in testing phases at the time, globally. About a month later, Zuckerberg delivered on his promise, and the new Like button rolled out globally on Facebook.
Reactions. Image source: Facebook.
Called Reactions, the new Like button gave users more options beyond the traditional thumbs-up when interacting with Facebook posts.
As I've previously argued, Reactions has potential to be a significant catalyst for the company. Not only does it tap into an undeniable emoji craze, but it also gives the company for more detailed data on its users. More data, of course, means more relevant posts in the news feed, and better targeted ad products for advertisers. My question, then, is whether or not early data on Reactions shows this.
Facebook reports first-quarter results after market close on Wednesday, April 27. The earnings call will follow shortly after the release, at 2:00 p.m. PT. Investors can find a copy of the release, as well as a link to the live earnings call, on the company's investor relations portion of its website.
The article Facebook, Inc. Earnings: 3 Questions for Mark Zuckerberg originally appeared on Fool.com.
Daniel Sparks has no position in any stocks mentioned. The Motley Fool owns shares of and recommends Facebook. Try any of our Foolish newsletter services free for 30 days. We Fools may not all hold the same opinions, but we all believe that considering a diverse range of insights makes us better investors. The Motley Fool has a disclosure policy.
Copyright 1995 - 2016 The Motley Fool, LLC. All rights reserved. The Motley Fool has a disclosure policy.