Facebook, Inc. Ditches Creative Labs -- Sign of a New Strategy?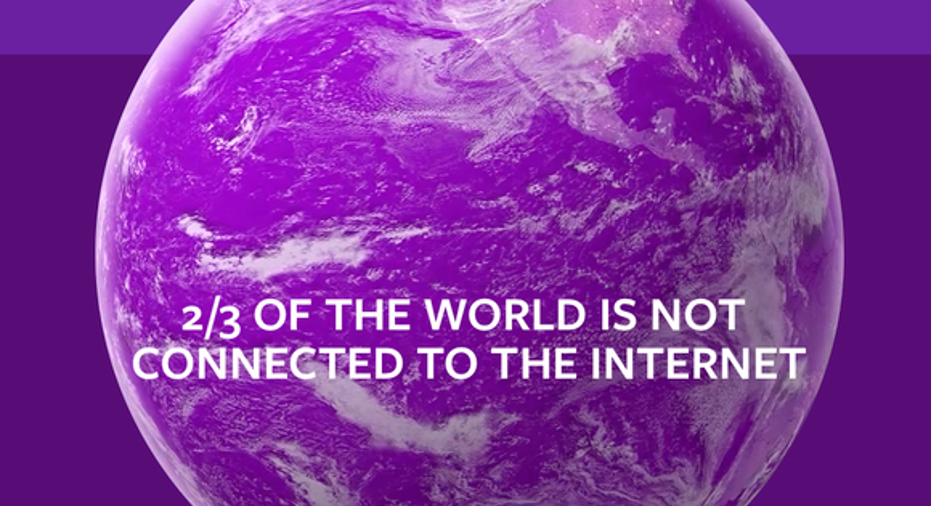 In early 2014, as Facebook was turning 10 years old, CEO Mark Zuckerberg began to emphasize a new key strategy for the company: lots of apps. By launching a wide range of apps, the company could presumably fortify its portfolio of platforms with a few new winners. But barely two years after the program, called Creative Labs, was launched, the social network is already tossing it. Does the end of Creative Labs signal a shift in Facebook's strategy?
Paper is one of the apps that was birthed from Facebook's Creative Labs. Image source: Facebook.
Goodbye, Creative Labs Apps produced as a result of Facebook's Creative Labs initiative include Slingshot, aceFRooms, Riff, and Paper. All of these apps have arguably failed to gain any meaningful traction. Slingshot and Riff are already pulled from app stores but will be available for use for those who already have an account. Rooms is scheduled to be shut down on Dec. 23. And while Facebook is still supporting Paper, the company rarely mentions it and doesn't appear to be investing many resources into the app.
Facebook, which confirmed with CNET that it has ended Creative Labs, also told the former that it is going to continue experimenting with apps. But the move certainly suggests new app development isn't as important as it was.
Changing priorities Since the launch of Creative Labs, Facebook's core products have continued to thrive. Facebook, Messenger, Groups, Instagram, and WhatsApp have flourished, attracting new users and spurring greater usage. These services now boast more than 1.55 billion, 700 million, 925 million, 400 million, and 900 million monthly active users, respectively.
WhatsApp. Image source: WhatsApp.
While Facebook has always invested heavily in its natively developed Facebook platform, the increasingly stand-alone capability of Messenger and Groups has likely created new opportunities for human capital investment as the company refines these products. And the wild growth of Instagram and WhatsApp is no doubt demanding increasingly more resources.
Beyond the possibly greater-than-expected performance of the company's core social properties during the last two years, there's also the possibility that Facebook's increasing emphasis on global Internet access initiatives is impacting its culture. Silicon Valley has been criticized as focusing too much on creating apps aimed at entertaining consumers and attracting advertising dollars and not enough on solving problems to help advance humanity. Facebook has increasingly been displaying a willingness to lean toward solving bigger issues than developing nifty new apps. This is evident in both the company's ramp-up in Internet.org services and Zuckerberg's personal life, as he recently pledged to give away 99% of his Facebook shares to charity during his lifetime. The initial focus of his charitable giving will include "personalized learning, curing disease, connecting people and building strong communities," the billionaire said.
Internet.org's primary mission is to connect the two-thirds of the world that is not yet connected to the Internet. Image source: Internet.org.
Looking at the company's history, Creative Labs doesn't make as much sense as it may have when Zuckerberg first explained the strategy. The company's most successful new apps today are those that it acquired, and none of Creative Labs' own projects have been successful. Furthermore, Facebook has turned into a cash cow, now generating about $3 billion in net income annually -- about double its net income when Creative Labs was launched. This makes acquiring promising apps likely a better use of Facebook's resources than spinning its wheels as it tries to fabricate its own blockbuster hits.
The article Facebook, Inc. Ditches Creative Labs -- Sign of a New Strategy? originally appeared on Fool.com.
Daniel Sparks has no position in any stocks mentioned. The Motley Fool owns shares of and recommends Facebook. Try any of our Foolish newsletter services free for 30 days. We Fools may not all hold the same opinions, but we all believe that considering a diverse range of insights makes us better investors. The Motley Fool has a disclosure policy.
Copyright 1995 - 2015 The Motley Fool, LLC. All rights reserved. The Motley Fool has a disclosure policy.