Facebook Fiasco Looms Over Electronic Exchanges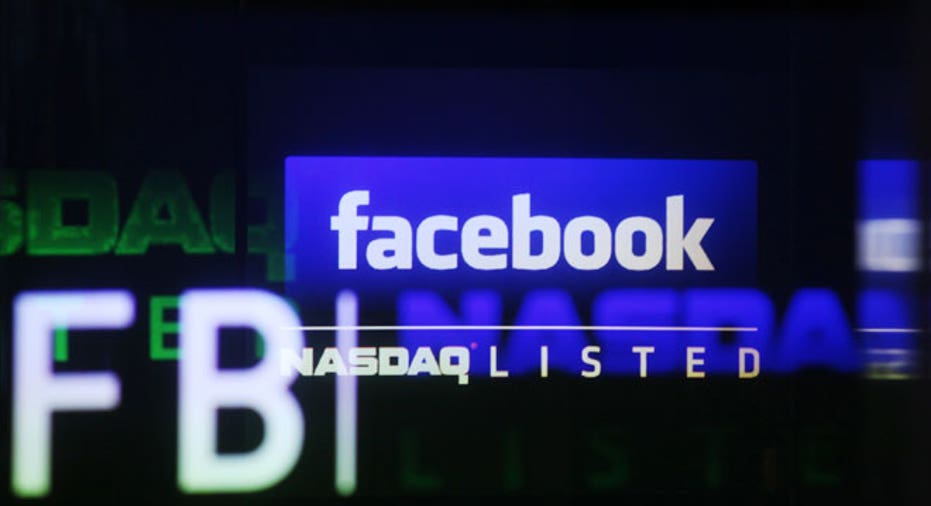 Earlier this year Nasdaq appeared to score a huge coup by beating out the New York Stock Exchange to land Facebook (NASDAQ:FB) and its massive initial public offering. However, Nasdaq's subsequent bungling of the high-profile deal has helped shatter confidence in the ability of electronic exchanges to handle large-scale IPOs.
The Facebook fiasco comes just months after electronics exchange BATS Global Markets botched its own IPO in an embarrassing and ironic setback.
These developments could bolster the case for NYSE Euronext (NYSE:NYX), whose Big Board features a hybrid market structure that includes a human element absent at Nasdaq.
"What you're learning is when you don't have an opportunity for human beings to step in, you can't slow down trading and you can't manage the psychology," said David Weild, who served as vice chairman at Nasdaq until 2004. In the Facebook incident, "Things were going into the ether and just not coming out. That doesn't help people's confidence in the market."
Glitches Mire IPOs
Over the weekend Nasdaq acknowledged it suffered from a technical snafu in its trading systems that caused mass confusion during the record-shattering Facebook IPO on Friday.
"This was not our finest hour," Nasdaq OMX Group (NASDAQ:NDAQ) CEO Robert Greifeld said in a conference call with reporters.
Nasdaq didn't respond to a request for comment, but the company said in a statement it plans to overhaul its IPO procedures to prevent these problems from recurring.
Almost as soon as problems emerged on Friday, there were whispers about a repeat of the BATS episode. In March BATS suffered a major technical glitch that forced the exchange to withdraw the offering.
"What is clear is software is good until it's not. We're now able to take two data points and draw a straight line that software may have limitations as far as its ability to process huge transactions," said David Menlow, president of IPOfinancial.com.
Human Element Eyed
On the other hand, the Big Board was able to manage enormous trading volume in the 2010 General Motors (NYSE:GM) IPO. GM raised $15.8 billion in that deal, which had been the second-largest IPO in U.S. history before Friday.
The iconic New York Stock Exchange, which led all global exchanges in IPOs last year, has a different structure from Nasdaq.
While its system relies on humans far less than in the past, NYSE still has designated market makers and brokers on the floor as well as senior floor officials who help guide the IPO open. In recent years NYSE also invested $500 million in a pair of data centers it owns and operates in New Jersey and London.
Despite these differences, it's not clear if NYSE would have necessarily avoided the same glitches that hit Nasdaq.
"I would be surprised if anybody could confidently say it couldn't happen," said Joel Hasbrouck, a finance professor at NYU's Stern School of Business, who believes the troubles suffered by Nasdaq were a function of "wildly divergent beliefs" about  Facebook's valuation. "That would stress just about any market," he said.
Hasbrouck added, "I think the market mechanisms on the two exchanges are far more similar than they are different."
A spokesman from NYSE declined to comment on Nasdaq's Facebook troubles.
Weild, who currently oversees Grant Thorton's capital markets group, said that while computers excel at looking at historical and current trends in the market, they can struggle at making judgment calls.
"When you take that judgment out of the market, which is what we're increasingly doing in the United States, it's very difficult in the short term to expect stock markets to behave rationally," said Weild.
While Weild said he doesn't think the matter will "harm Nasdaq's ability to compete for IPOs significantly," he did concede it could hurt on "ultra-large ones" that historically went to the NYSE anyway.
'Lack of Confidence'
Joe Saluzzi, co-head of trading at Themis Trading, believes the Nasdaq glitch speaks to a larger concern about the safety and soundness of the financial markets.
"The equity market has been broken for a couple of years now. What's finally happening is these big-time events are making it obvious to investors," said Saluzzi, co-author of soon-to-be-released Broken Markets.
In addition to the Facebook deal, Saluzzi pointed to the failed BATS IPO, the financial crisis and the mysterious 2010 Flash Crash, which briefly wiped out $1 trillion of stock market value in just minutes.
"What does that mean all put together? It means a lack of confidence," said Saluzzi. "Investors are now saying, 'I'm not playing anymore.'"
In a possible sign of a loss of confidence, U.S. equity mutual funds have seen outflows in each of the past 11 months, wiping out about $163.13 billion over that span, according to the Investment Company Institute's survey of mutual funds.
The ICI said U.S. equity mutual funds posted an outflow of $11.63 billion in March after suffering a $1.66 billion decline in February.
Impact on Next Large Deal
Even as retail investors exit the marketplace, the complexity in the stock markets has increased dramatically in recent years amid the rise of sophisticated market players like high-frequency traders.
"The demand on these systems has increased almost exponentially," said Weild.
Saluzzi said, "The exchanges have lost focus of what they're supposed to be doing: allocation of capital and letting companies get bigger."
All of this could create a dicey situation for the next massive IPO or even make future startups more reluctant to come public in the current conditions.
Menlow said confidence won't improve until there is a "real solid quantifiable" explanation of what went wrong in the Facebook deal and what will change in the future.
He said, "In the next large deal -- probably not for a very long time -- everyone is going to be on pins and needles."