F-35's powerful display a sign to NATO allies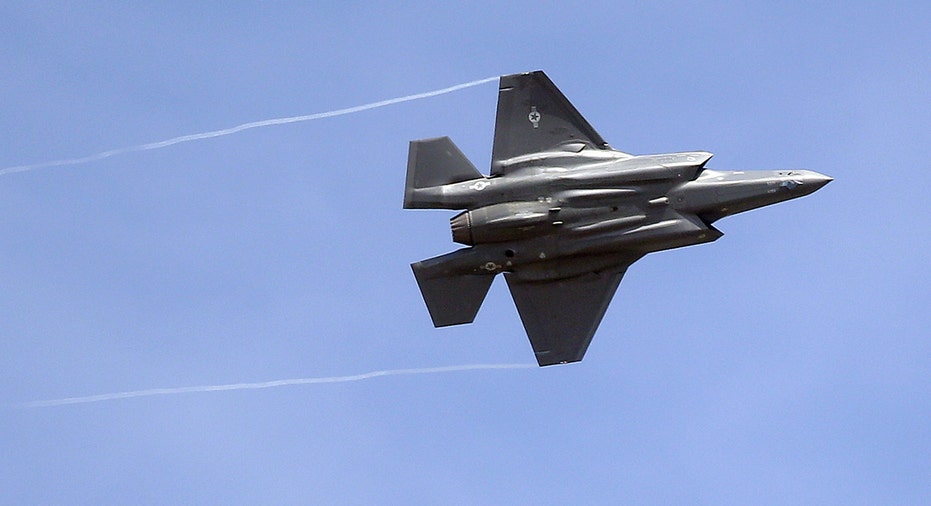 The F-35's powerful display at the Paris Air Show on Monday was more than a pitch to would-be buyers. The fighter jet sends a signal to NATO allies that the U.S. is committed to keeping the alliance strong, despite any rifts over defense spending.
President Donald Trump has called on other NATO nations to meet targets for spending on their militaries, arguing that the U.S. has been forced to bear the brunt of NATO's costs. His criticism reportedly created some uneasiness among allies, but multiple countries including Germany and Italy have pledged to increase military investments in response.
The cutting-edge F-35, Lockheed Martin's (NYSE:LMT) latest stealthy aircraft, soared through the skies above Paris on Monday in its first-ever full aerial demonstration. On the sidelines of the event, Brigadier General Select Todd Canterbury said the F-35's performances at the air show this week are designed to "showcase the capability to all of our European partners and NATO allies" and "to reassure them that we are committed to NATO 100 percent and that we have got the capability to respond to any action necessary," he told the Associated Press.
Canterbury, director of the U.S. Air Force F-35 Integration Office at the Pentagon, also spoke about recent problems that grounded F-35s at Luke Air Force Base in Arizona.
Since May 2, F-35 pilots on five occasions reported symptoms of oxygen deprivation he said. The Air Force says the F-35's backup oxygen system worked in each instance, and the pilots were able to land the plane safely.
"It could range to anything from headaches, to nausea, to color-blindness," Canterbury told the AP.
Planes were subsequently grounded at Luke. A team of engineers, test pilots, medics and others experts are "digging into this problem 24 hours a day," to try to identify the cause, Canterbury said.
"It could be lack of oxygen. It could be too much oxygen, too much carbon dioxide."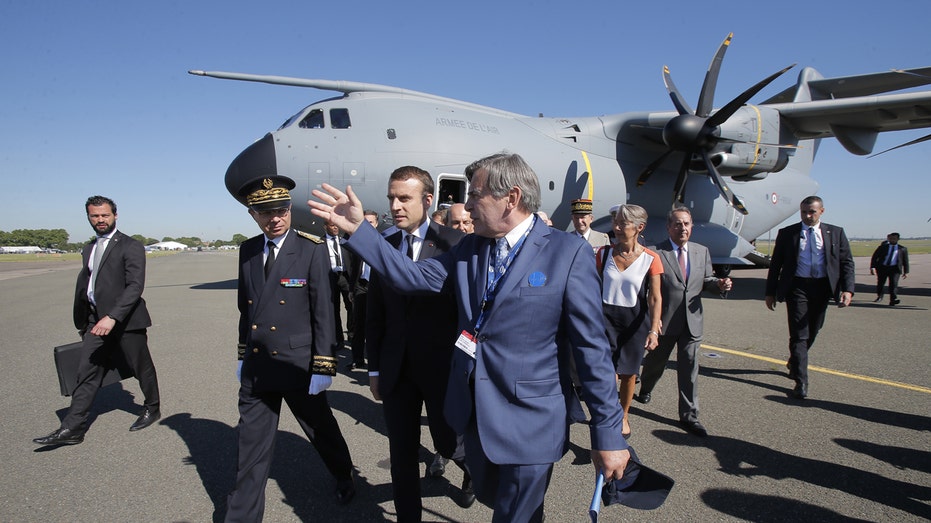 There have been similar incidents "across a number of bases, but not in clusters like we saw at Luke."
The local commander at Luke will decide when the planes can fly again, he said. Canterbury said the pilots will "start flying as soon as they can. They are ready."
Luke is a training base for F-35 pilots. Operational units have not had such issues, he said.
"It's still too early to tell the root cause," he said. "An airplane in development, such as this, will have teething problems."
The F-35 flew briefly at the Farnborough Air Show last year but chose Paris for its worldwide debut acrobatic demonstration.
It roared off Le Bourget airport's tarmac into a vertical climb, clawing at the air with howls from its 40,000 pounds of thrust. A series of loops and gravity-defying maneuvers then showed off its stunning maneuverability, with the jet turning corners so sharply that it seemed to carve a square in the sky. Looping back around, it slowed to a crawl above the airport — a trick that in a dog-fight could force faster pursuers to zoom past it and become the hunted, and which Tom Cruise famously showed off in "Top Gun."
"This is a beastly airplane," said chief F-35 test pilot Alan Norman.
Eight countries are partners of the program and are taking F-35s: Britain, Australia, Italy, Norway, Denmark, the Netherlands, Canada, and Turkey.
Three other nations have bought F-35s: Japan, Israel and South Korea.
Canterbury said Germany, Belgium and Singapore have requested information about the F-35, a potential first step toward possible purchases.
The Associated Press contributed to this report.