F-35 carries Lockheed Martin to higher profits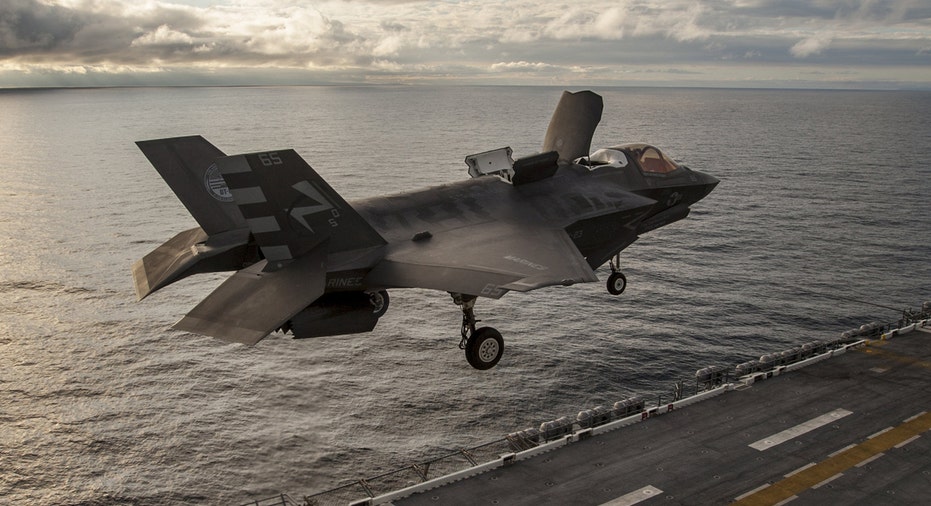 Lockheed Martin (NYSE:LMT) on Tuesday raised its estimate for full-year profits amid stronger demand for its F-35 fighter jet.
The company's aeronautics unit booked sales growth of nearly 20% in the second quarter, which included delivery of 14 F-35 Lightning II jets and an increase in support services. Total revenue during the period climbed 9.6% to $12.69 billion.
The F-35 already contributes nearly a quarter of Lockheed Martin's total sales, and last week, the Pentagon said it would add 13 F-35s to its original order. In June, Lockheed Martin inked a $5.6 billion contract to move forward with the next round of production.
Lockheed Martin reported second-quarter net income of $942 million, up 5% year-over-year. Per-share earnings came in at $3.23 to beat Wall Street expectations by 12 cents.
The world's largest defense contractor now projects 2017 earnings of $12.30 to $12.60 a share. In the first quarter, Lockheed Martin issued a weaker outlook of $12.15 to $12.45, reflecting a one-time charge.
Full-year sales are on pace to hit $49.80 billion to $51 billion, compared to prior guidance of $49.50 billion to $50.70 billion.
Shares rose 1.1% to $323.20 in recent trading.