F-150, GMC & Jeep Sales Still Flying High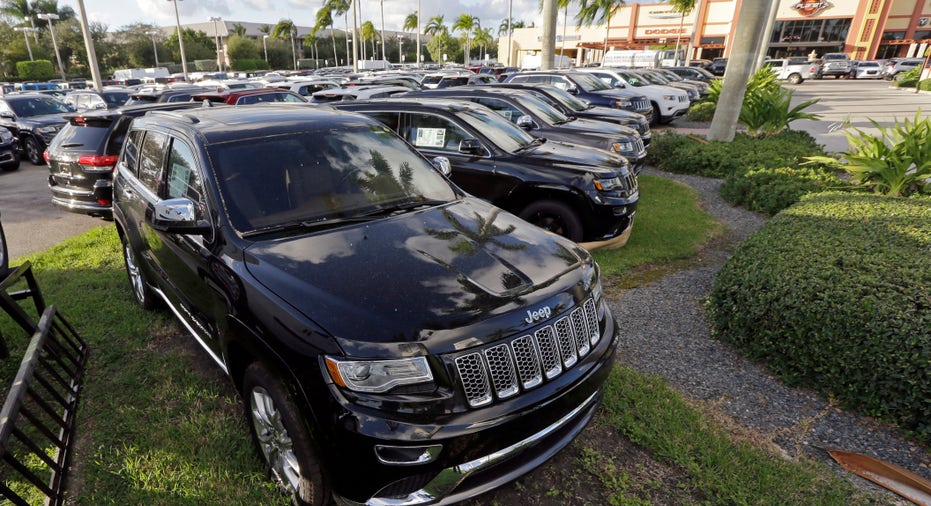 Scorching auto sales may be cooling off following six consecutive years of industry-wide growth. But don't tell Detroit's truck and SUV brands, which again rode a wave of strong consumer demand in July.
The year started with optimism that automakers would set another U.S. sales record. Analysts are now pointing to signs that sales peaked in 2015, when an all-time high of 17.5 million vehicles were sold. When reporting second-quarter earnings last week, Ford (NYSE:F) cautioned that conditions on the retail side had softened. CEO Mark Fields said Ford expects the retail industry to decline versus 2015.
Americans' appetite for pickup trucks, SUVs and crossovers, the industry's bread-and-butter in recent years, continues unabated.
Ford, whose overall sales fell 2.8%, sold 4.8% more trucks and vans in July compared to the same month last year. F-Series sales came in at 65,657 pickups, down 1% as Ford nears the launch of its reworked heavy-duty models. Mark LaNeve, Ford vice president, U.S. marketing, sales and service, said the F-Series lineup posted its best retail sales of the year, indicating strong demand from consumers and other buyers.
At General Motors (NYSE:GM), GMC bucked the trend with a 4.8% monthly sales gain. GMC's Sierra pickup trucks were up 13%, while sales of the midsize Canyon surged 33%. GMC also sold more Terrain crossovers and Yukon SUVs in July. Chevrolet sales slipped 5.3%, despite growth for the Colorado, Suburban, Tahoe and Traverse. Weaker car sales pushed GM sales to a 1.9% loss during the month.
Fiat Chrysler Automobiles (NYSE:FCAU), the smallest of Detroit's Big Three, also benefited from the SUV buying frenzy. Jeep booked a sales increase of 5%, even as it dealt with fewer deliveries of its most popular model, the Wrangler. Trucks also buoyed FCA, which eked out a 0.3% increase in total sales. Ram improved its truck and van sales by 5%.
The difference between cars and trucks was apparent at Honda (NYSE:HMC). The Japanese company sold a monthly record of 77,740 utility vehicles and pickups, a 10% gain year-over-year, while car sales ticked 1% lower. Honda reported an overall gain of 4.4% on its way to a July record in America. Toyota (NYSE:TM) sales were down 1.4%, but light trucks "remained the hottest segment for the industry in July," said Bill Fay, group vice president and general manager of the Toyota division. Toyota-branded SUVs and trucks set a new July record for the company.
Manufacturers have banked on the shift from sedans to SUVs, two segments that provide higher profits. Even though sales reports were mixed, TrueCar (NASDAQ:TRUE) estimated that U.S. revenue from new vehicle sales rose 0.9% to $48.9 billion in July.
"Despite a likely increase in incentive spending and a slight dip in retail sales, automakers should post a $428 million gain in revenue compared to last year fueled by higher average transaction prices," TrueCar said.
Ford's average transaction prices climbed $1,600. The company cited a higher mix of trucks and SUVs.
Sales of passenger cars fell 7.5% year-over-year in the first half of 2016, according to Autodata. Over the same period, light-truck sales jumped 9.2%.
In addition to appealing rates for auto loans, declining gasoline prices are driving consumers to buy larger vehicles. AAA puts the current national average at approximately $2.13 a gallon, 15 cents cheaper than a month earlier and down 53 cents from a year ago. U.S. oil prices have dipped below $40 a barrel this week, bolstering projections for cheaper gasoline through the rest of 2016.