ExxonMobil's Management Reminds Us That It's Investing for the Long Haul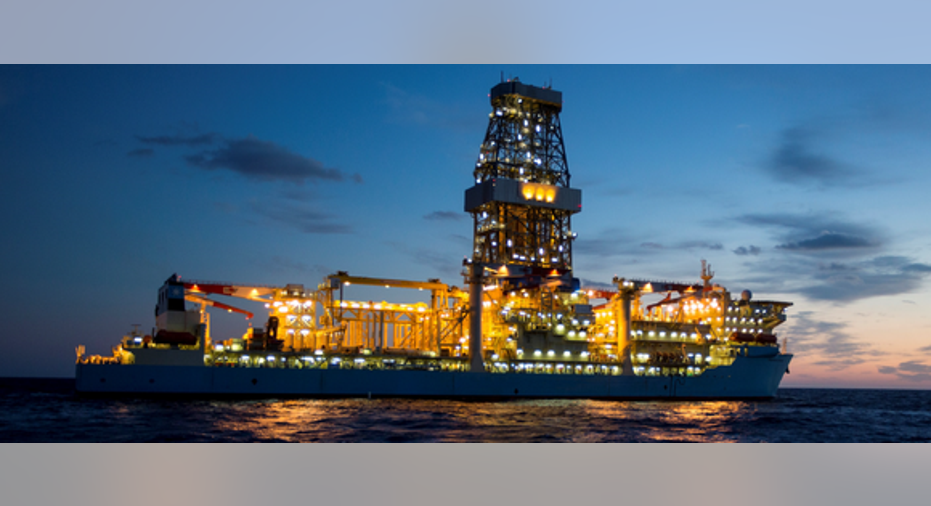 Image Source: ExxonMobil investor presentation
From quarter to quarter, news headlines and other things can make us tend to overanalyze things, extrapolating the news of the day weeks and months into the future. For this reason, it can be a little refreshing to check in with ExxonMobil's earnings conference call. Despite whatever is happening in the market -- and the occasional less-than-stellar earnings report--ExxonMobil's management remains consistent with its message to investors. The following five quotes provide a quick snapshot of what ExxonMobil's management had to say about this past quarter that helps remind us about the company's long-term goals.
Trimming the fatExxonMobil and all of its peers have zero control over the price of oil and gas. Even though ExxonMobil produces close to 2 million barrels per day of oil and about the same energy equivalent amount in natural gas, both represent less than 5% of global production. So the only thing the company can do to become more profitable in today's environment is to cut costs. Much as in its previous conference calls, Executive Vice President of Investor Relations Jeff Woodbury pointed out that the company has done just that this year:
LAter on in the call, Woodbury gave some additional color, saying that of that $8 billion, a little more than $1 billion was out of capital costs and the rest was operating cash expenses.
Unchanged guidnaceOne thing that these savings haven't changed, though, is how the company plans to spend money in the coming years. As Woodbury explained to one analyst:
So the final price tag for all of that spending may be lower thanks to lower long-term costs such as service contract rates, but so far it doesn't appear that ExxonMobil is planning any significant changes to the levels of development.
Keeping LNG locked inOver the past year or so, the price of LNG on the open market has declined significantly thanks to a slew of new projects coming online and to some major buyers -- namely China -- that are cutting their demand outlook. For companies that have significant portions of its production sold on the spot market, this can lead to profitability issues, but Woodbury was sure to explain that this isn't the case for ExxonMobil:
When asked to clarify, Woodbury explained that less than 10% of LNG volumes for ExxonMobil are sold on the spot market. The contracts ExxonMobil signed aren't set in stone, but the company's size scale does give it a leg up at the negotiation table if those contracts were to be revised.
Risk is nothing newBetween the political and economic sanctions imposed on Russia's oil and gas industry, the potenital lifting of sanctions in Iran, ISIS' incursion into Northern Iraq, and a slew of other geopolitical events going on today, there is no shortage of people wondering how all of this could affect ExxonMobil and its peers. For ExxonMobil, this isn't anything new. From Woodbury:
While brand may not mean much when it comes to filling up your gas pump, it does carry weight when it comes to finding a partner for a project, and it's hard to fine a company in the oil and gas space where brand carries more weight than ExxonMobil in this regard.
Stay the courseOne thing that has always separated ExxonMobil from its peers is the company's persistence to investing though the cycles of the industry. It doesn't boost spending when times are good, nor does it make big cuts when cash is more scarce. So, just as in every other conference call the company has had for several years, Woodbury was quick to remind those on the call that ExxonMobil will continue this trend:
It's a method that has worked for ExxonMobil for a least 100 years, and there doesn't appear to be any large reason to stop now.
The article ExxonMobil's Management Reminds Us That It's Investing for the Long Haul originally appeared on Fool.com.
Tyler Crowe owns shares of ExxonMobil.You can follow him at Fool.comor on Twitter@TylerCroweFool.The Motley Fool owns shares of ExxonMobil. Try any of our Foolish newsletter services free for 30 days. We Fools may not all hold the same opinions, but we all believe that considering a diverse range of insights makes us better investors. The Motley Fool has a disclosure policy.
Copyright 1995 - 2015 The Motley Fool, LLC. All rights reserved. The Motley Fool has a disclosure policy.