Experts: Seattle teachers' deal tackles broader issues beyond pay, marks national shift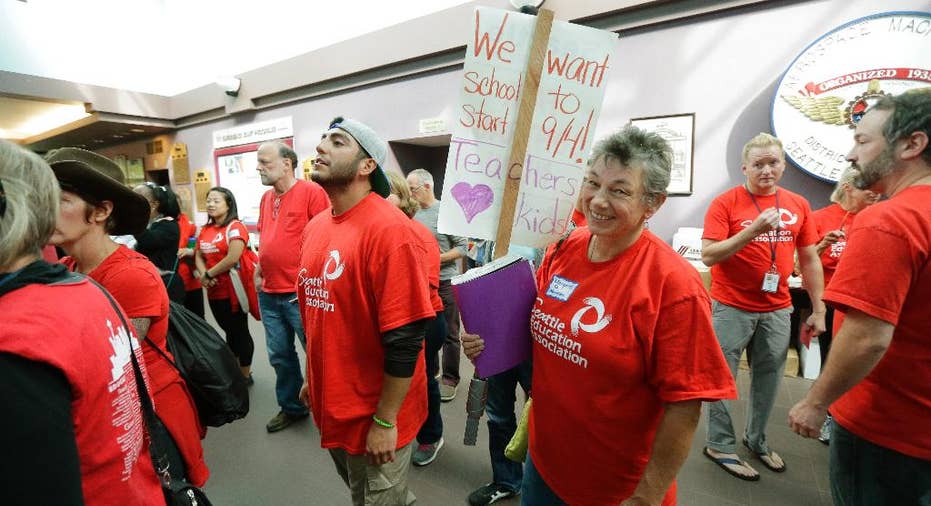 Striking Seattle teachers have won unusual concessions in a tentative contract deal: guaranteed 30-minute recess and teams created to address racial disparity in schools.
Experts say the dispute that delayed the school year by a week reflects a strategy shift by teachers nationwide to take on broader issues that promote the public interest.
Bob Bruno, a professor of labor and employment at University of Illinois, says teachers are fighting for more than raising their own pay. They're bargaining in the broader defense of education.
Seattle Education Association President Jonathan Knapp says the union took a new approach, working closely with parents, communities of color and others to advance "a progressive agenda."
Students are starting school Thursday, after union leadership voted to suspend the strike. The full union membership will vote on the deal Sunday.