Expedia Inc. Is Starting to Look Too Cheap to Ignore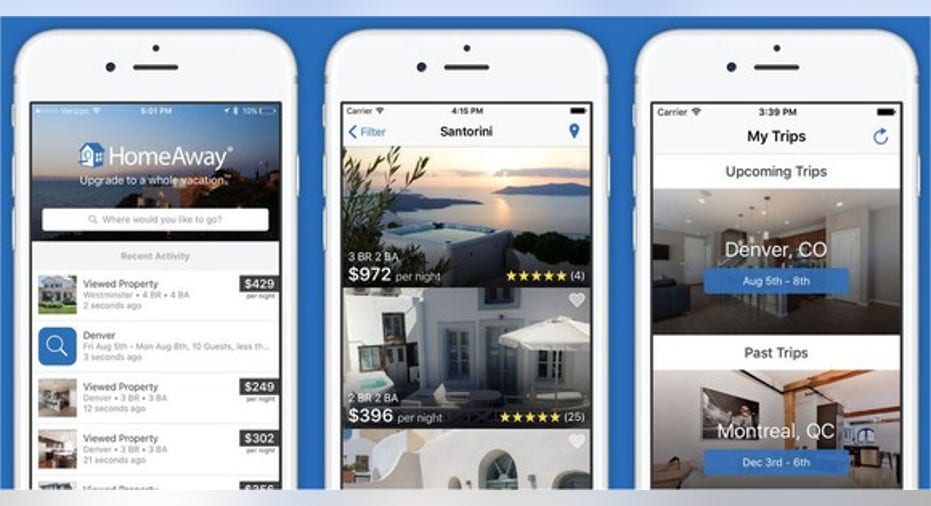 Shares of Expedia have fallen nearly 20% in 2016 as concerns about sluggish global economic growth, social instability, and terrorism havereduced travel bookings. However, I believe that Expedia's results don't reflect those fears and that the sell-off has reduced its valuations to levels that are too cheap to ignore.
Image source: Pixabay.
Understanding the OTA duopoly
Expedia controls around 75% of theonline travel agency (OTA) market in the U.S. and 10% of theworldwide market. It also owns Travelocity, Orbitz, Wotif, Trivago, Venere, and Airbnb rival Homeaway. It previously owned a stake in Chinese OTA eLong but divested thatstake last May.
Expedia's only meaningful rival is Priceline , which controls a smaller slice of the domestic market but a larger percentage of the overseas market with sites like Booking.com, Agoda, Kayak, and OpenTable. It also boosted its investment inChinese OTA leader Ctrip , which purchased a 38% stake in eLong from Expediashortly after Expedia's divestment.
Together, Expedia and Priceline own a duopoly in the global OTA market, which basically gives customers the illusion of choice, with a wide variety of websites tethered to one of their ecosystems. This duopoly has proven hard to crack. Amazon launched an OTA site called Amazon Destinations last April, butit quietly pulled the plugjust six months later.
Why Expedia is a better bet than Priceline
Expedia posted 32% grossbookings growth last quarter, thanks to its acquisitions of Orbitz and HomeAway. Priceline's bookings rose 21%. Since Expedia controls a larger share of the U.S. market than Priceline, and the U.S. market has grown at a more stable rate than overseas markets,its sales growth has outpaced Priceline's growth over the past few quarters.
| | | | | |
| --- | --- | --- | --- | --- |
| Company | Q2 2015 | Q3 2015 | Q4 2015 | Q1 2016 |
| Expedia | 11.4% | 13.5% | 25% | 38.7% |
| Priceline | 7.5% | 9.2% | 8.7% | 16.8% |
Sales growth (YOY). Data source: Quarterly reports. Table byauthor.
Priceline is more dependent on Europe and Asia, which face more uncertainties as a result of terror threats, economic slowdowns, and weakening currencies. The strong dollar also hurts Priceline more than Expedia: Nearly 90% ofPriceline's revenue came frominternational markets last quarter, compared to just 41% forExpedia.
Expedia, which has had the same CEO for over a decade, also has more stable leadership than Priceline. Priceline Group CEO Darren Huston resigned in April because ofa personal relationship with an employeeand was replaced by former CEO Jeffery Boyd in an interim position. Inearly June, Priceline.com CEO Paul Hennessy abruptly left, and COO Brett Keller filled in as interim CEO for the flagship site. That executive shakeup bodes ill for the challenges Priceline faces overseas.
Profitability and valuations
At first glance, Priceline tops Expedia in profitability. Priceline's GAAP net income rose 12% annually to $373 million last quarter. Expedia posted a net loss of $122 million, compared to a profit of $44 million a year earlier, but that decline was mainly because of its acquisitions of Orbitz and Homeaway.
HomeAway's iPhone app. Image source: iTunes.
On an adjusted EBITDA basis, which reduces the impact of those deals, Expedia's bottom line grew 31% to $177 million. It expects to post 35% to 45% adjusted EBITDA growth in fiscal 2016, with most of that growth occurring in the second half of the year. Priceline's adjusted EBITDA rose 27% to $676 million last quarter.
Looking ahead, analysts expect Expedia to post 26% annual earnings growth over the next five years. That gives it a 5-year PEG ratio of just 0.75. Since a PEG ratio under 1 is considered undervalued, Expedia looks cheap relative to its earnings growth potential. Priceline is expected to grow its annual earnings 15% over the next five years, which gives it a higher PEG ratio of 1.2.
In addition to being the cheaper stock, Expedia also pays a forward annual yield of 0.9%. That probably won't impress income investors, but it's a nice bonus compared to Priceline, which has never paid a dividend.
But is Expedia too cheap to ignore?
If you believe that terrorist attacks and economic instability will cause airline and hotel bookings to decline over an extended period, Expedia's not the stock for you. But if you believe that people will keep traveling and the situation will improve, then Expedia's double-digit sales and earnings growth and PEG ratio below 1 are definitely too cheap to ignore.
The article Expedia Inc. Is Starting to Look Too Cheap to Ignore originally appeared on Fool.com.
Leo Sun owns shares of Amazon.com. The Motley Fool owns shares of and recommends Amazon.com and Priceline Group. The Motley Fool recommends Ctrip.com International. Try any of our Foolish newsletter services free for 30 days. We Fools may not all hold the same opinions, but we all believe that considering a diverse range of insights makes us better investors. The Motley Fool has a disclosure policy.
Copyright 1995 - 2016 The Motley Fool, LLC. All rights reserved. The Motley Fool has a disclosure policy.