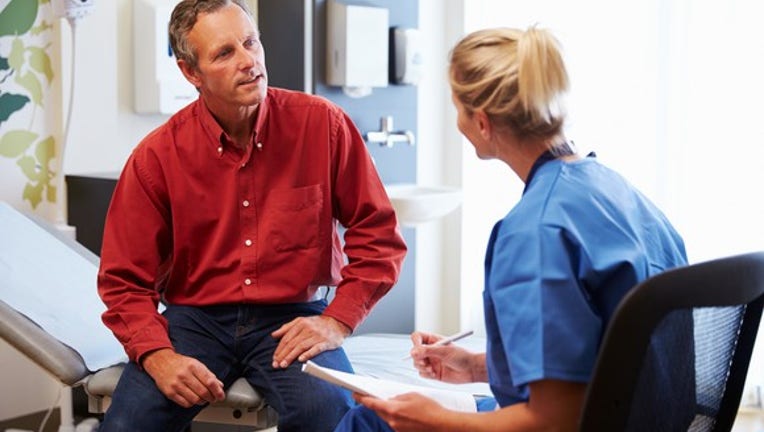 Exelixis (NASDAQ: EXEL) reported fourth-quarter earnings on Monday showing solid growth in sales of Cabometyx. The biotech reported a profit for the quarter, but there were some extenuating circumstances that helped push Exelixis into the black.
Exelixis results: The raw numbers
Data source: Exelixis.
Image source: Getty Images.
What happened with Exelixis this quarter?
Fourth-quarter sales of Cabometyx and Cometriq generated a combined $51.9 million in sales, 21% higher than the third quarter.
Revenue in the quarter was boosted by $20 million in one-time milestone payments from Exelixis' partner Ipsen for the first commercial sales of Cabometyx in Germany and the United Kingdom.
Selling, general, and administrative expenses were unusually low because of a credit from theresolved dispute with Roche over expenses for the Cotellic plus Zelboraf combination therapy, which helped drive the profit.
Outside the U.S., Exelixis continues to maximize the value of Cabometyx, signing deals with Ipsen for Canadian rights to the drug in December and with Takeda for Japanese rights in January.
Exelixis presented positive data from the CABOSUN trial at the European Society for Medical Oncology (ESMO) meeting, showing that Cabometyx works better than Pfizer'sSutent in patients with previously untreated advanced renal cell carcinoma (kidney cancer) with intermediate- or poor-risk disease risk criteria.
Also at ESMO, Exelixis and partner Bristol-Myers Squibb (NYSE: BMY) presented data from a phase 1 trial showing that Cabometyx combined with Bristol-Myers' Opdivo helped patients with previously treated genitourinary tumors.
The companies have decided to push the combination -- with and without Bristol-Myers' complimentary drug Yervoy -- into a phase 3 trial in first-line kidney cancer and potentially other types of cancer including liver and bladder cancer.
On Monday, Exelixis also announced a partnership with Roche to test Cabometyx with Tecentriq, which works on the same pathway as Opdivo.
What management had to say
"In Q4, we saw increasing adoption, which was driven by community oncologists indicating that our promotional efforts are broadening the prescriber base which continues to be a strategic focus for the team. More than 70% of our growth in Q4 was from community oncologists," said P.J. Haley, Exelixis' senior vice president of commercial. He later added, "What's encouraging is there still a large number of oncologists who have yet to prescribe Cabometyx, underscoring opportunity for future growth."
Exelixis plans to develop new drugs beyond Cabometyx, but hasn't decided exactly which pathway to take. "We are looking very closely at either generating a pipeline of compounds through our restart of internal discovery, which Peter is leading, and/or through in-licensing, and/or acquisition efforts around early stage clinical compounds that we can then develop broadly and move into product," said Mike Morrissey, Exelixis' president and CEO.
Looking forward
Management didn't give revenue guidance, but did predict that operating expenses for the full year will fall between $290 million and $310 million.
The company is planning to file for expanded approval in first-line kidney cancer based on the CABOSUN data in the third quarter, putting a potential approval in early 2018.
Investors can also look forward to a potential expanded approval for Cabometyx in liver cancer. Interim data from the phase 3 CELESTIAL pivotal trial should be reported sometime this year, although management didn't give more clarity than that. If the trial isn't stopped early for positive efficacy, it'll still be possible for Exelixis to show Cabometyx helps patients with liver cancer, but investors will have to wait for the full data set to be revealed at a later date.
10 stocks we like better than ExelixisWhen investing geniuses David and Tom Gardner have a stock tip, it can pay to listen. After all, the newsletter they have run for over a decade, Motley Fool Stock Advisor, has tripled the market.*
David and Tom just revealed what they believe are the 10 best stocks for investors to buy right now... and Exelixis wasn't one of them! That's right -- they think these 10 stocks are even better buys.
Click here to learn about these picks!
*Stock Advisor returns as of February 6, 2017
Brian Orelli has no position in any stocks mentioned. The Motley Fool owns shares of and recommends Exelixis. The Motley Fool has a disclosure policy.