Ex-Gerova Financial president convicted of securities fraud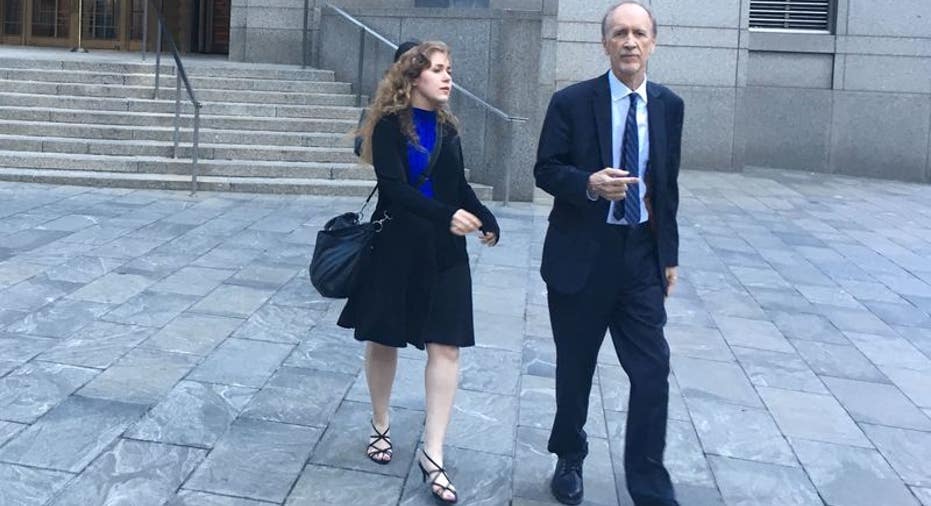 The former president of reinsurer Gerova Financial Group Ltd was convicted on Wednesday on charges that he participated a scheme orchestrated by a man once dubbed "Porn's New King" to defraud investors.
Gary Hirst, 64, was found guilty by a federal jury in Manhattan on all four counts he faced, including conspiracy, securities fraud and wire fraud charges, according to court records.
After the verdict, U.S. District Judge Kevin Castel increased Hirst's bond from $1 million to $3 million and ordered the Florida resident be placed in custody until he could meet the new bail conditions. Hirst's sentencing was set for Feb. 3.
"We are disappointed with the verdict and intend to pursue an appeal," said Michael Tremonte, Hirst's lawyer.
The trial followed charges announced last year against seven people including Hirst and Jason Galanis, an investment banker who prosecutors said oversaw a scheme to secretly dump millions of Gerova shares in an unregistered offering and distribution.
Galanis, a Los Angeles resident whose father and two brothers were also charged, was dubbed "Porn's New King" by Forbes magazine in 2004 after he bought the nation's largest processor of credit card payments for online pornography.
Authorities said Galanis was deeply involved in Gerova's management, but investors were not told that due to a 2007 U.S. Securities and Commission settlement barring him from serving as an officer or director at a publicly-traded company.
Prosecutors said in 2010, Hirst, Gerova's president and board chairman, worked with Galanis to use a straw man and fake documents to issue $72 million worth of Gerova stock that they would secretly control without board approval.
Galanis, working with his family members, then helped the straw man deposit the shares into U.S. brokerage accounts, prosecutors said. Subsequent stock sales netted them about $20 million, $2.6 million of which Hirst received, prosecutors said.
Galanis meanwhile bribed two investment advisers to buy Gerova shares to lessen the stock sales' price-depressing impact, prosecutors said.
The New York Stock Exchange halted trading in Gerova's stock in 2011, following reports raising questions about the company. Gerova commenced liquidation proceedings in Bermuda in 2012.
Five people have pleaded guilty, including Galanis in July. He has yet to be sentenced.
A separate case against Galanis, Hirst and five others filed in May over what authorities call a scheme to cheat investors and a Native American tribe out of millions of dollars remains pending.
The case is U.S. v. Galanis et al, U.S. District Court, Southern District of New York, No. 15-cr-00643.
(Reporting by Nate Raymond in New York; Editing by Tom Brown)