Everything You Need to Know From Starbucks Investor Day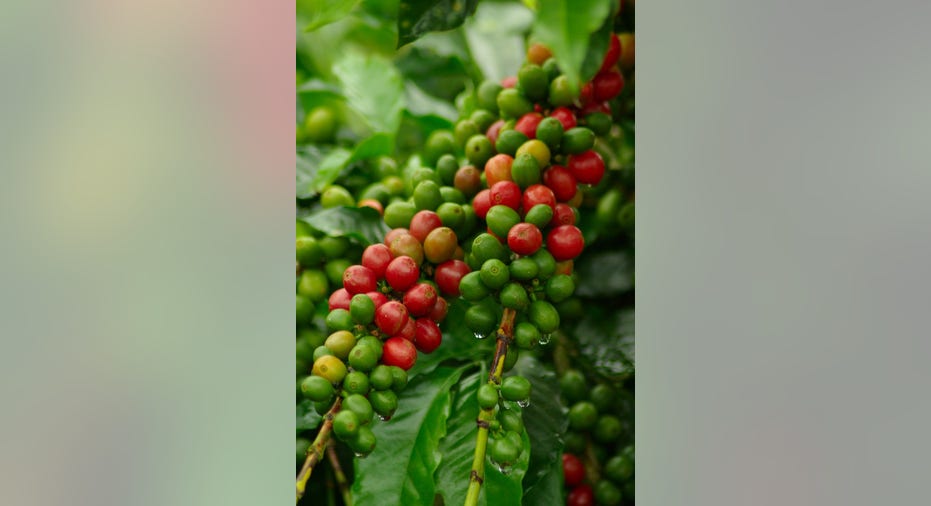 Starbucks (NASDAQ: SBUX) wants to take its coffee dominance to the next level.
The company has already changed how Americans drink coffee and successfully exported that model to much of the world. Now it wants to further spread its brand while also extending it to new higher-end markets.
It's a bold strategy that the company laid out at its annual Investor Day which took place in New York on Dec. 7. At the event outgoing CEO Howard Schultz and COO Kevin Johnson, who will take over, shared their vision for what could be called Starbucks 2.0. This is not just a tweak to the company's app (though that's happening) or the addition of some new pastries to its menu (that's happening too), it's a broad plan for what happens next for the successful company.
Higher-end experiences are a major part of Starbucks' growth plan. Image source: Starbucks.
It's going to get bigger and higher end
Starbucks has 25,000 stores across the world and it plans to add another 12,000 to that total by 2021, a nearly 50% increase. As part of the expansion, the company plans to add more Roastery locations: in Shanghai in 2017, Tokyo and New York City in 2018, and a location in Europe, all joining the initial Roastery in Seattle.
Each Roastery will serve as a hub for a new type of store for the chain -- the Starbucks Reserve store. When Schultz changes his role to executive chairman, he will be focused on "innovation, design and development of Starbucks Reserve Roasteries around the world, expansion of the Starbucks Reserve retail store format and the companys social impact initiatives." The Reserve stores will serve the coffees created at the Roasteries, integrating "the theatre and romance of the Roastery with the unique culinaryexperience of the company's new Italian food partner, Princi," according to a press release.
The first Reserve store will open in Seattle and Chicago by fall 2017 and the chain plans to open 1,000 or more globally. Starbucks also intends to open stand-alone Princi stores in Seattle, New York, and Chicago in late 2017 and early 2018. Starbucks will also add Starbucks Reserve experience bars in up to 20% of its total stores by 2021.
More drink innovation is coming
Growing coffee beans. Image source: Getty.
The first Starbucks Roastery led to the company's rolling out cold brew to all of its stores and nitro cold brew to select locations. The Seattle Roastery was also responsible for creating the Smoked Butterscotch Latte and in January the chain will launch another Roastery creation, the Cascara Latte, nationwide. That new drink is made with the fruit of the coffee cherry and the company said "Cascara lends subtle notes of dark brown sugar and maple to classic Starbucks espresso."
More food innovation is coming
In addition to growing the Princi brand, Starbucks also has a number of new menu items planned. These include "Sous Vide Egg Bites," a"wheat-free, low calorie, high protein," breakfast product coming in January 2017. In addition, the company plans to launch a "certified gluten-free breakfast sandwich," and a new line of soups (a first for the chain).
The Starbucks app is getting AI
Starbucks has 12 million Rewards members and 8 million customers who pay via the company's app, with 4 million people using its Mobile Order & Pay. More than $6 billion was loaded onto prepaid Starbucks Cards in North America during the past year. The company has been a digital pioneer and it's going to continue that by launching what it calls "an innovative conversational ordering system."
Dubbed "My Starbucks Barista," the new system adds artificial intelligence (AI) to the Starbucks mobile app. "Customers will be able to place their orders via voice command or messaging interface,delivering unparalleled speed and convenience, enhancing customer loyalty and engagementand further extending the accessibility of theStarbucks app," according to the company. The new technology will launch in a limited beta trial on iOS in early 2017.
More grocery store products are coming
In 2016, Starbucks and retail partner PepsiCo (NYSE: PEP) brought bottled cold brew to grocery and convenience stores around the country. In the coming year, the two companies will launch bottled Starbucks Cold Brew Cocoa and Honey with Cream in select markets across the U.S. In addition, the companies have expanded their to deal to Latin America, where PepsiCo will begin distributing bottled Frappuccino across 10 markets.
10 stocks we like better than Starbucks When investing geniuses David and Tom Gardner have a stock tip, it can pay to listen. After all, the newsletter they have run for over a decade, Motley Fool Stock Advisor, has tripled the market.*
David and Tom just revealed what they believe are the 10 best stocks for investors to buy right now... and Starbucks wasn't one of them! That's right -- they think these 10 stocks are even better buys.
Click here to learn about these picks!
*Stock Advisor returns as of Nov. 7, 2016
Daniel Kline has no position in any stocks mentioned. He wants to visit a Roastery. The Motley Fool owns shares of and recommends PEP and SBUX. Try any of our Foolish newsletter services free for 30 days. We Fools may not all hold the same opinions, but we all believe that considering a diverse range of insights makes us better investors. The Motley Fool has a disclosure policy.