Eurozone Unemployment Rises to Highest Level Since 1998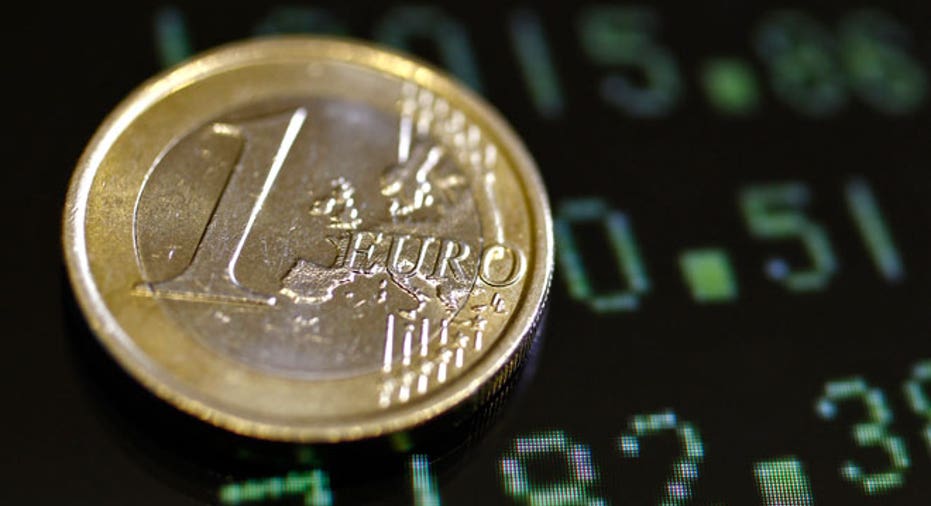 Euro zone unemployment has risen to its highest level since before the euro was introduced, data showed on Tuesday, a day after EU leaders promised to focus on creating millions of new jobs to try to kickstart Europe's floundering economy.
Joblessness among the 17 countries sharing the single currency rose to 10.4 percent in December, on a par with an upwardly revised November figure, the EU's statistics office Eurostat said in its release of seasonally-adjusted data.
It was the highest rate since June 1998, before the euro was introduced in 1999.
"We're looking at a further increase over the coming months, so that is worrying," said Martin van Vliet, an economist at ING. "Look at Greece, where unemployment is some 20 percent, and it is 23 percent in Spain. At a certain point this could lead to political unrest."
After two years of debt crisis and budget austerity, the number of Europeans out of work has risen to 16.5 million people, with another 20,000 people without a job in December from the month before.
At a summit on Monday, Europe's leaders tried to shift the debate from fighting the debt crisis to reviving growth in a bloc that produces 16 percent of global economic output.
They are looking to deploy up to 82 billion euros of unspent funds from the EU's 2007-2013 budget in an attempt to boost employment. But most economists expect scant progress while the euro zone's high debtors are compelled to persist with harsh austerity programs under a new 'fiscal compact'.
Citigroup dubbed the German-inspired pact for stricter budget discipline, agreed by 25 EU leaders on Monday, as a "compact for low growth," while one European diplomat has said that it "essentially makes Keynesianism illegal."
Even with a pro-growth plan, a growing gap between the wealthy nations of northern Europe and those of the poorer, less productive south overshadows any EU-wide jobs policies implemented from Brussels.
Germany's unemployment rate fell to 6.7 percent in January, separate figures showed, a new record low since figures for unified Germany were first published.
Austria boasted the euro zone's lowest jobless rate at 4.1 percent in December, followed by the Netherlands at 4.9 percent.
But unemployment in Spain reached a new high of 22.9 percent in November and December. In Greece, joblessness was 19.2 percent for October, the latest data available. Unemployment reached 13.6 percent in Portugal in the final month of 2011.
"ALARMING" YOUTH UNEMPLOYMENT
High joblessness is a blight on the European economy, and youth unemployment is a particular problem, especially in Spain, where almost half of young people cannot find full-time work.
A spokeswoman for European Commission President Jose Manuel Barroso said on Tuesday pan-EU youth unemployment was "unacceptable" and "alarming."
Even in non-euro zone Britain, one of the world's top 10 economies, youth unemployment is almost three times that of Germany, at 22 percent of under 25s. That figure reaches 24 percent in France and 30 percent in Italy.
"For me this is the most painful aspect of the whole situation we're facing in Europe, this great divergence on the labor market. Because if unemployment in Germany is falling, we may see less preparedness to help out the rest of the euro zone," Van Vliet said.
After years of falling unemployment, the 2008-2009 global financial crisis destroyed job creation prospects in Europe and the ensuing sovereign debt crisis has only worsened the outlook.
In the 27-nation European Union, the number of jobless has risen steadily from a recent low of 7.1 percent of the working population in 2008 to 9.9 percent in December -- some 23.6 million people.
Economists say it could reach 11 percent by mid-2012.
"It's very important that we don't forget the growth and the jobs," Danish Prime Minister Helle Thorning-Schimdt told reporters as she arrived at the half-day summit on Monday. "Everything starts and ends with growth and jobs," she said.