Eurozone Manufacturing Deteriorates Further in April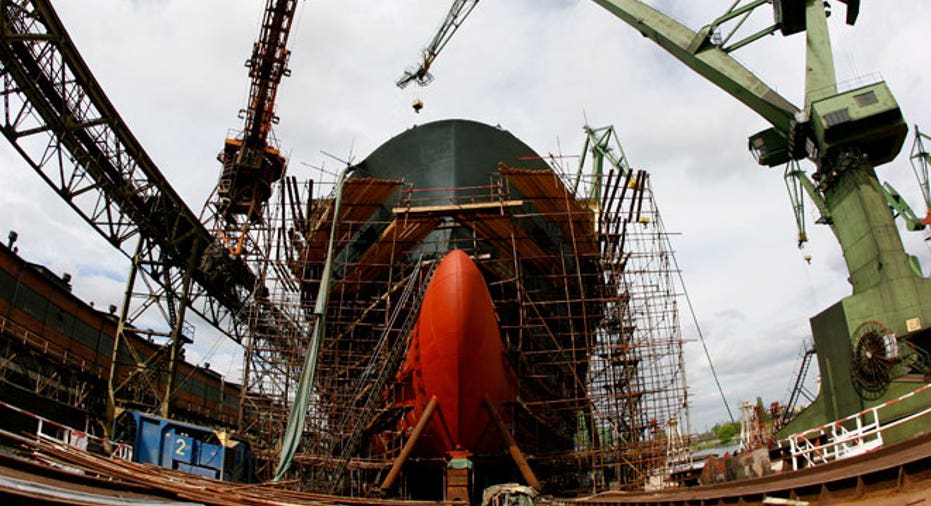 Euro zone factories sank further into decline last month but manufacturers in Asia upped their tempo to meet growing demand from the United States and China, exposing a widening gulf between Europe and the rest of the world.
Worryingly for European policymakers, a downturn that is hitting Italy and Spain hard, now appears to be taking root among core members France and Germany.
The data hit the euro and dented optimism following a similar survey on Tuesday that showed the pace of growth in U.S. manufacturing picked up much more than expected.
"The numbers coming out of the euro zone give no cause for comfort. The China economy is holding up, but the debt crisis in Europe is weighing on growth and its rippling across the world," said Peter Dixon at Commerzbank.
"Global concerns on growth are there, despite stellar numbers from the United States."
Markit's Eurozone Manufacturing Purchasing Managers' Index (PMI) dropped to 45.9 last month from 47.7 in March, slightly below a preliminary reading and marking its lowest reading since June 2009.
It has languished the 50 mark that divides growth from contraction for nine months.
The outlook for manufacturing, which drove a large part of the bloc's escape from recession, is far from bright, and a fresh economic downturn looms.
Firms cut workers at the fastest pace in over two years after new orders fell for the 11th straight month.
Data from Germany, Europe's largest economy, showed its manufacturing sector contracted for the second month running in April and it was a similar picture in neighbouring France.
Only a handful of the 17-nation bloc's economies are still growing and the euro zone as a whole is expected to suffer a mild recession until the third quarter of this year, a Reuters poll showed last month.
Manufacturing in Spain, now at the centre of the euro zone storm, shrank at its fastest pace in nearly three years and Italy - also under pressure over its towering debts - saw new orders evaporating more quickly than at any time since March 2009.
The downturn is taking a toll on jobs. Unemployment in the euro zone rose to 10.9 percent in March, equalling the record high of 15 years ago, separate data showed on Wednesday, driven by rises in Italy and Spain.
ASIA PRODUCES THE GOODS
A gauge of China's manufacturing offered more evidence that the world's second-biggest economy bottomed out in the first quarter of the year. And factory growth in emerging rival India ticked up.
The HSBC China PMI, which concentrates mainly on privately-owned firms, remained below the 50 threshold for the sixth month running. But it rose to 49.3 in April from 48.3, hinting that the rate of deterioration had slowed, and was stronger than last week's "flash" estimate.
"The pace of China's slowdown has stabilized," said Hongbin Qu, chief economist for China & co-Head of Asian economic research at HSBC.
HSBC's indicator was weaker than China's official PMI , which soared to a 13-month high of 53.3 in April, highlighting an ongoing divergence between China's larger, predominantly state-owned enterprises that dominate the official data and the smaller, private firms that struggle to get credit.
Bulging order books helped nudge India's factory activity up even as slower output growth and increasing price pressures dampened sentiment, its business survey showed.
Similar data released on Wednesday showed manufacturing activity in Asia's key exporters South Korea and Taiwan grew but at a slower pace.
The uneven performance in China, taken together with data on Tuesday showing U.S. factory growth accelerating but barely any growth in British manufacturing, underscores a bumpy and still-fragile global economy.
"The effect of the solid U.S. manufacturing activity will be felt in Asia in about six months, supporting my view that Asian exporters will gradually recover towards the end of the year," said Hirokazu Yuihama, a senior strategist at Daiwa Securities in Tokyo.