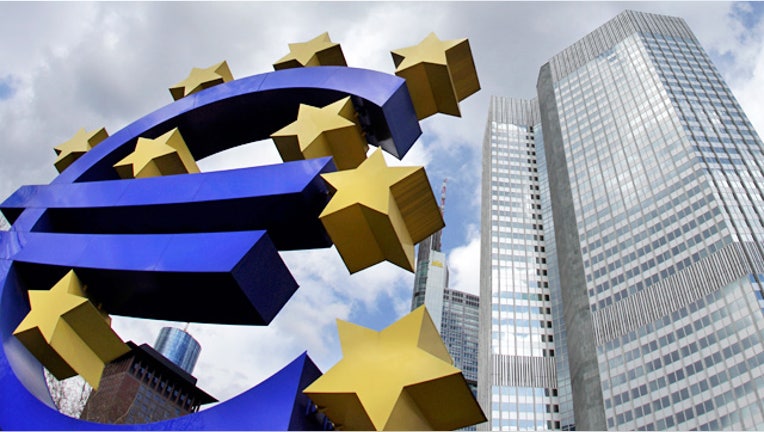 The pace of the recovery in euro zone private sector business eased slightly last month, although less than originally estimated, according to surveys on Wednesday that also showed mounting job losses.
Markit's October Eurozone Composite Purchasing Managers' Index (PMI) of activity in both the services and manufacturing sectors slipped to 51.9 in October from 52.2 in September. That marked an improvement on an initial estimate two weeks ago of 51.5, however.
The PMI for the services sector, covering thousands of firms across the euro zone from major banks to hairdressers, slipped to 51.6 from September's 52.2. That was higher than the preliminary reading of 50.9.
Readings above 50 indicate expansions in activity.
The surveys suggest the economy is growing at a quarter-on-quarter rate of just 0.2%, Markit said.
While the modest pace of growth in activity at German and French companies was unchanged last month, it dwindled at Italian services firms and activity declined again in Spain.
"The loss of momentum raises concerns that the upturn is faltering and piles further pressure on the European Central Bank to reinvigorate the recovery," said Chris Williamson, chief economist at PMI compiler Markit.
The ECB is likely to resist pressure for an interest rate cut on Thursday despite a dive in inflation to 0.7% in October, close to a four-year low and far below its target of close to 2%.
Companies continued to trim prices charged to customers at a steady pace last month, the PMI showed, suggesting little chance inflation will edge higher.
The surveys brought more bad news on the labor front as companies cut jobs at a faster pace in October.
Data last week showed euro zone unemployment hit a record 12.2% in September.
Ireland's services PMI was one of the few unambiguously positive surveys from Wednesday's euro zone batch, Markit said, showing the strongest growth since 2006.