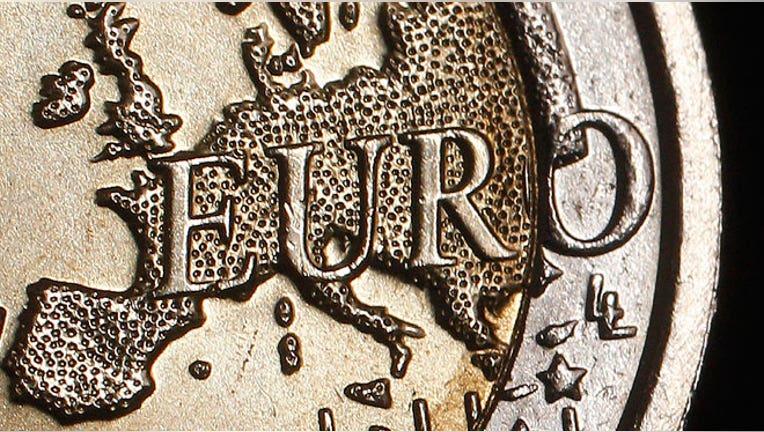 Europe's prolonged economic decline may have stabilised and even rebounded in some areas, business surveys showed on Monday, although Asia exhibited signs of slowing as global demand wanes.
U.S. data is due later in the day and is expected to show stronger factory performance.
Any hint of recovery in Europe will be welcomed by the European Central Bank, which has come under pressure to take more action to help bring a quicker end to a year-and-a-half long recession.
There were encouraging signs in the surveys even among debt-strapped euro zone members. Spain, for example, appeared on the brink of growth.
Outside the currency bloc, British manufacturing grew at its fastest pace in more than two years. .
But a cheerless outlook for China was repeated across Asia as manufacturers faced belt-tightening by consumers from both abroad and at home - which some analysts fret bodes poorly for Europe as it tries to find its footing.
"Global manufacturing is showing signs of renewed weakness. With not very strong momentum in China, we wonder if this trend in the euro zone can continue," said Evelyn Herrmann at BNP Paribas.
Markit's final Eurozone Purchasing Managers' Index (PMI) rose to a 16-month high of 48.8 in June from May's 48.3, just above an earlier flash reading of 48.7 but below the 50 level that divides growth from contraction for the 23rd month.
An index measuring output that feeds into the wider composite PMI, due out on Wednesday, jumped to 49.8, its highest level since February 2012, from 48.8.
China's official PMI, however, showed factory growth stalling last month while a similar private survey offered a bleaker picture and showed activity tumbling to a nine-month low.
"The Chinese economy is far from out of the woods. A few sub-indicators of the PMI have long indicated that the economy is in sharp distress," said Xianfang Ren, an economist at IHS.
China's official PMI slipped to a four-month low of 50.1 in June. A separate PMI survey by HSBC and Markit showed activity in Chinese factories sliding to a nine-month trough of 48.2 as export sales skidded, also to a nine-month low.
Japan bucked the Asian trend with big manufacturers' sentiment turning positive in the three months to June for the first time in nearly two years, a closely-watched central bank survey showed.
The improvement in sentiment shown in the Bank of Japan's quarterly "tankan" survey indicated that recent market turbulence has yet to hurt the feel-good mood created by Prime Minister Shinzo Abe's policy of aggressive monetary stimulus and fiscal spending.
"More evidence that Abenomics is working. Monetary and fiscal stimulus should boost Japanese growth this year and next," said Rob Wood at Berenberg Bank.
UPS AND DOWNS
The euro zone, according to a Reuters poll last month, will show flat growth for the second quarter and eke just 0.2 percent this quarter. This would, however, take it out of recession.
Central bank president Mario Draghi and other ECB policymakers said last week an exit from exceptional monetary policy measures remained "distant". The bank is not expected to change its main interest rate from a record low of 0.5 percent when it meets this week.
"Output rose again in both Germany and the Netherlands, but it is the 'periphery' where the most encouraging signs are being seen," said Chris Williamson at Markit.
Spanish manufacturing activity held steady in June after shrinking for more than two years, while Italian activity shrank at the slowest pace since the summer of 2011.
Greek factories remained stuck in a slump, although the downturn in new orders and employment decelerated to its slowest pace in almost two years. Irish manufacturing activity grew slightly for the first time in four months.
Elsewhere, in India, Asia's third-largest economy, an HSBC PMI edged up even though output shrank for the second month and order books contracted for the first time in four years.
Taiwan, a barometer for global electronic exports, saw its PMI rise but in South Korea the PMI showed factories suffered their first drop in business in five months
In China, officials warned that things could worsen and its
economic growth target appears increasingly under threat.
Zhao Qinghe, a senior statistician at the statistics agency, said after Monday's data that the country's factory growth is likely to founder further and that factories, preparing for glum times, have cut jobs for 13 consecutive months.
(Editing by Jeremy Gaunt)