European Stocks Stall Ahead of Fed Meeting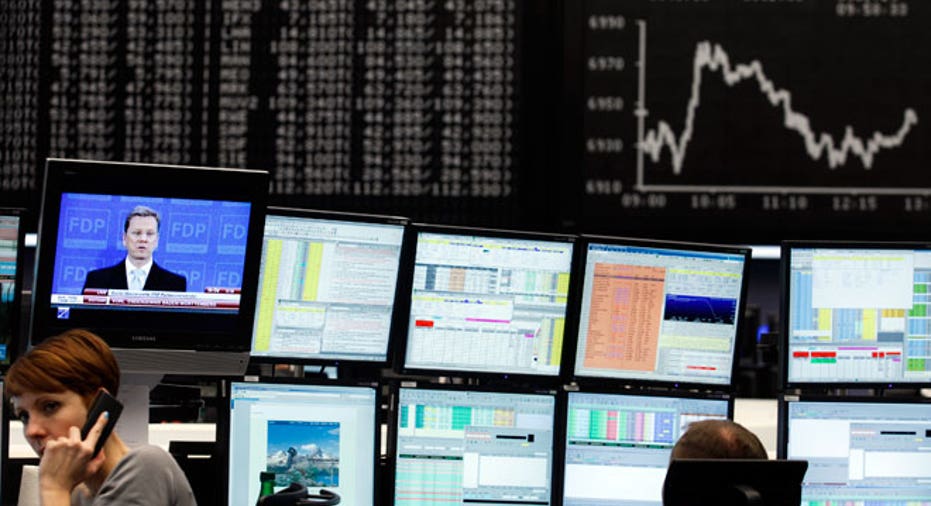 European stocks paused from a two-day rally Wednesday, with investors awaiting the U.S. Federal Reserve's policy meeting.
Markets have rallied this week as tensions in Ukraine became less of an immediate concern. Although Russia moved to formally annex Crimea, investors interpreted Vladimir Putin's speech Tuesday, in which he said he wouldn't seek a further division of Ukraine, as a step away from an escalation of the crisis.
The Stoxx Europe 600 index, which has risen nearly 2% this week, was little changed midmorning. U.S. stock futures inched slightly higher.
"While market sentiment has improved over the past couple of days, lingering geopolitical risks in Ukraine remain a concern and without catalysts such as positive economic data supporting the market tone we could still see an element of caution going forward," said analysts at Crédit Agricole.
Germany's DAX added 0.4%, while London's FTSE 100 was flat ahead of the U.K. budget, which is expected to outline further spending cuts.
Overnight, Asian shares were mixed, as the region waited for the Fed meeting. The U.S. central bank is widely expected to reduce its bond-buying program by another $10 billion, while investors will be looking for any change to the 6.5% unemployment threshold before which the Fed won't think about raising interest rates.
Currency markets were largely quiet, although the Russian ruble continued to recover from its recent weakness.
In commodities, gold was down 0.7% at $1346.50 an ounce, while Brent crude slipped 0.6% to $106.17 a barrel.
In corporate news, shares in Inditex climbed despite the retail giant's fourth-quarter net profit falling slightly after the owner of fashion chain Zara invested more on opening stores in new markets and further expanded its online sales across most of the northern hemisphere.
German luxury car maker BMW AG was also among the risers after giving a bullish outlook for profit and sales this year.
On the downside, shares in Ophir Energy slumped after the company released disappointing results from a well in Gabon.