European Stocks Pressured by Spain Worries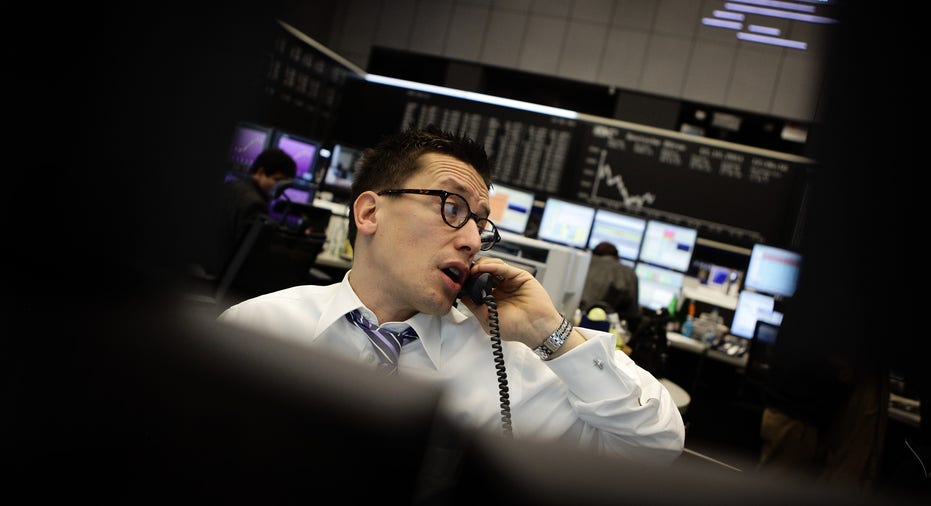 European shares and the euro slipped on Tuesday as investors turned their attention from central bank stimulus to slowing global growth and uncertainty about Spain's desire for an international aid package.
Equities fell further from the 14-month highs reached last week after the U.S. Federal Reserve promised to pump $40 billion a month into the economy until the jobs market improves.
London's FTSE 100, Paris's CAC-40 and Frankfurt's DAX began the day between 0.6 and 0.8 percent lower, sending amalgamated European and global indexes down.
Investors are worried about Spain's willingness to accept an EU/IMF bailout and this has overshadowed the recent progress policymakers have made in fighting the euro zone debt crisis.
German Bund prices rose 15 ticks and Italy and Spain both saw small rises in yields at Tuesday's as worries about Spain pushed some investors back into safe-haven assets.
"We take the view that delaying tactics by the Spanish government to request aid could backfire and lead to renewed upward pressure on yields because markets are effectively assuming that an aid request is more or less a done deal," said Rabobank economist Elwin de Groot.
Madrid will try and cash in on the market calm created by a new ECB crisis plan later by selling up to 4.5 billion euros of short-term bonds later and the same amount of 3- and 10- debt on Thursday.
The euro dropped 0.13 percent versus the dollar putting it back below $1.31.
The yen was also feeling pressure on speculation that the Bank of Japan might loosen policy on Wednesday, following last week's move from the U.S. central bank.